One of my favorite people, Michelle Pippin, posted a blog today that I just loved.  She has "officially" dubbed February LOVE YOUR BUSINESS MONTH.  Since this month includes the International Holiday of Love, (and Michelle's birthday) I absolutely loved the idea of focusing not just on the PEOPLE we love, but also on the things we love – starting with our businesses and how it effects our lives.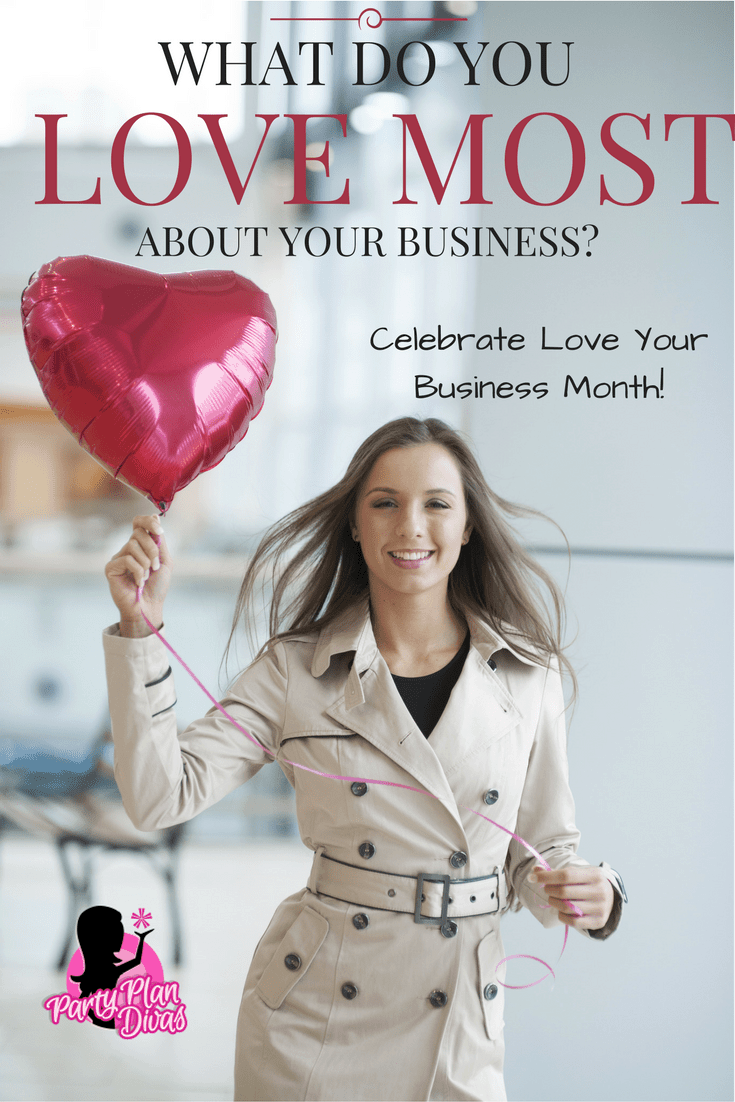 LOVE Your Business Month
Michelle tells her story about how her business was born out of her love and commitment to her children – above anything else – and how she LOVES that having her own business and being her own boss allows her to stay home with them every day.  She asked us to share what WE LOVE about our businesses as well, so here is mine –
First I LOVE getting to work with amazing women – like you – who are ready to pull up their bootstraps and get to WORK.  I LOVE spending all day every day with ambitious, driven, wont-take-no-for-an-answer, we-control-our-own-economy, this-isnt-your-mothers-industry-anymore business women from all over the World.  They constantly inspire me, motivate me, and support me in Leading them to greatness, and I LOVE it.
I LOVE that I get to drop off and pick up my girls from school each day, do homework with them, cook dinner with them, do crafts, attend school functions, get to know their friends, their friends parents, and stay in touch with what is going on in their lives.
I LOVE that I get to work side by side with my best friend – and someday husband (if I ever give in lol) who is my biggest cheerleader and fan.  I LOVE that each day we wake up together, have breakfast together, stop working to enjoy lunch on our back porch together, and talk about our days.  We get to help each other – pulling from both of our strengths and supporting one another.
I LOVE that if I do not feel well, I do not have to ASK anyone if I can lie on the couch all morning.  I LOVE that if I want to go see my mother in Atlanta – or my grandmother in Tampa – that I just GO.  I LOVE that I do not have to "ask" anyone for the time to go. I LOVE that if I get a phone call from a friend in the middle of the day for no reason at all – that I can answer it and talk for as long as I want to.
I LOVE that I can control my income, control my time, control my business, and control my life.  And I LOVE LOVE LOVE that I work in an industry that allows for ANYONE to have these same privileges that I do, if they are willing to do what it takes to get there.
Thank you Michelle for letting me stop for a moment and focus on what I LOVE about my business and my life.   It is the perfect way to kick off this International Month of Love!
What do you LOVE about your business?