"Surround yourself only with beautiful things" was one of my late grandmothers favorite sayings. Growing up I remember my grandmother decorating dozens of homes – either her own property rentals, her own homes, or friends and family's homes.
She always had a knack for picking out the most beautiful things that had a significant meaning.
That is why I think of her every time I see a new product from Mary & Martha – a faith inspired direct sales company with beautiful home decor.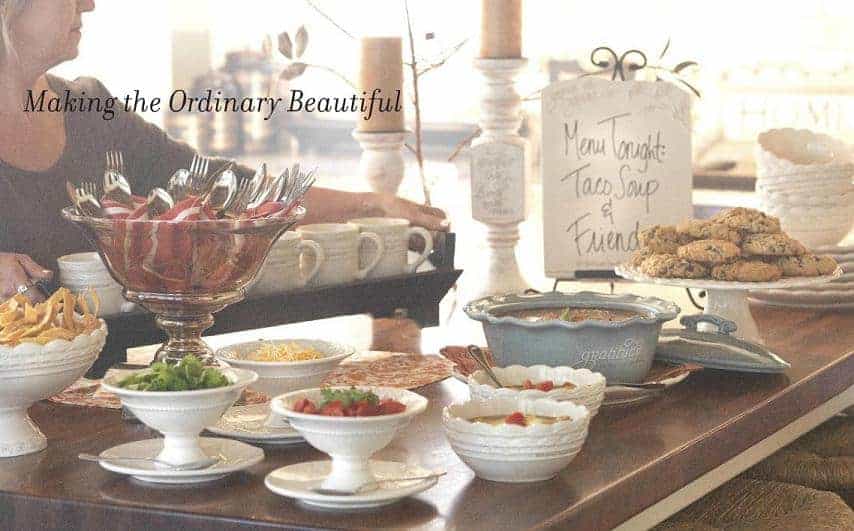 Mary & Martha is a company dedicated to spreading one thing – Love.
Their products are designed to inspire you to stop and spend time with your loved ones, whether you are sitting down to the dinner table with your family or having tea and cookies with girlfriends.
Mary & Martha believe that life is what happens in the "moments" where we share and give love to one another, the way we were told to do.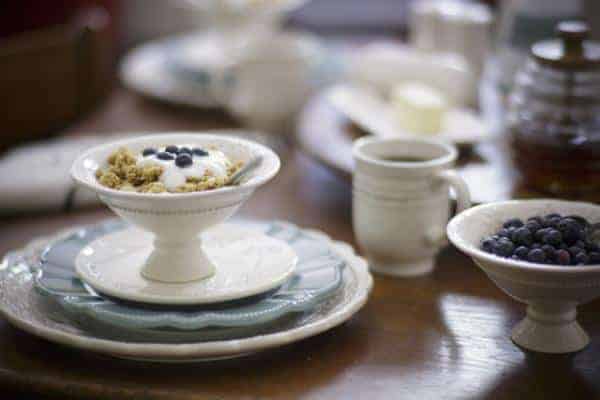 Independent Mary & Martha Consultant Jerri Sargent sent me the Kitchen Caddy to include in this years 2015 Christmas in July Gift Guide Event.
The Kitchen Caddy is perfect for organizing your utensils and necessities in your kitchen, in a buffet line, or heading out for a picnic.
It would also work great in your home office area for holding mail, stamps, and more.
Made of lightly distressed wood the Kitchen Caddy is nice and large and displays a simple message: Our God, we give You thanks.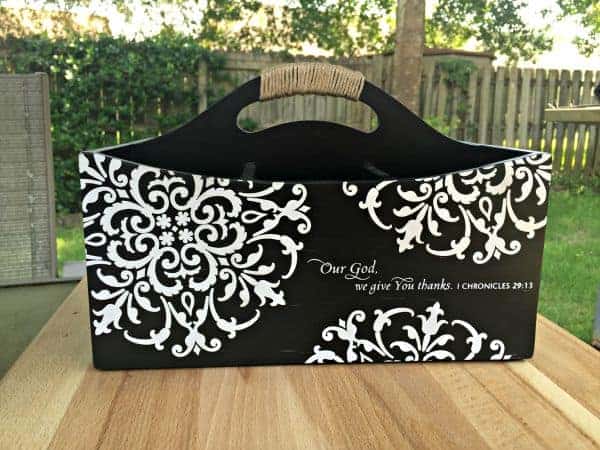 Mary & Martha (formerly Blessings Unlimited) was founded in 2007 as a subsidiary of DaySpring Cards, Inc.
The subsidiary featured home décor and gifts distributed through a home party business model.
The newly named brand, Mary & Martha, will build on the product offering of home décor items by adding consumable products like coffee and paper bakeware.
Our Mission is to empower women to share their love for God and make a real difference in people's lives.