Mary & Martha is on a mission to help you transform your home by showing you how easy it is to make your guests feel invited and welcomed where you entertain!  
When guests enter your home, Mary & Martha wants you to focus on them, not the surroundings.
With Mary & Martha products for decorating, serving and inspiring you are not only providing a welcoming comfortable atmosphere but you are fostering togetherness and relationships.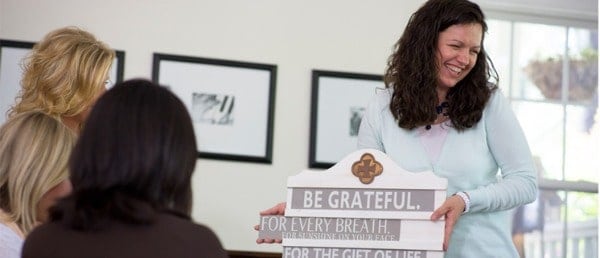 Independent Mary & Martha Consultant Jerri Sargent  sent me a beautiful piece that is certain to make all my holiday gatherings more beautiful.
The Mary & Martha Large Pedestal features a generous 12 ½" serving space with a sturdy 4 ½ inch base.  
This beautiful pedestal is not only great for serving cakes and other delicious desserts but I think makes a great table centerpiece all by itself.
The Large Pedestal features the PSALM 118:1 Verse embossed around the perimeter of the serving surface reading "Grateful for His blessings: thankful for His grace. Grateful for the loving hearts gathered in this place. Give thanks to the Lord, for He is good! PSALM 118:1".  
Made of ceramic it features a beautiful cream color with clear glaze and beautiful brown accenting.
This piece is handwash only but is so pretty you won't even want to get it dirty!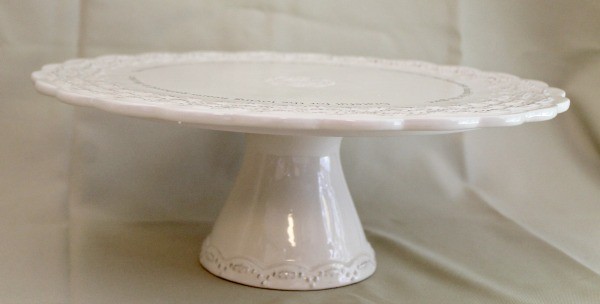 Mary & Martha offers other great Kitchen and Serving products that compliment the Large Pedestal, such as the Heirloom White Platter which features Queen Annes lace design embossing as well as another inspirational message embossed on it's surface.  
I also love the look of the Heirloom White Large Footed Server, I know these three pieces would completely transform the look and feel of my holiday dinner table.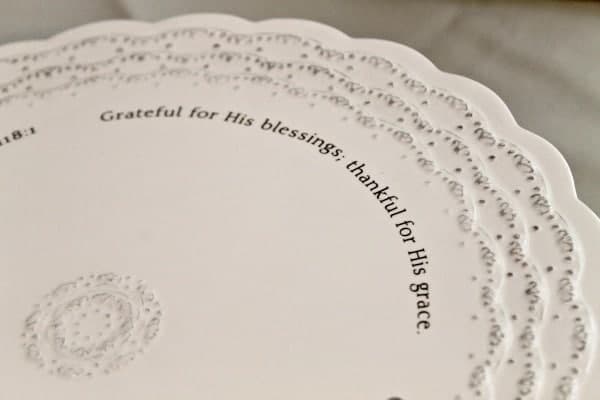 When you host a Mary & Martha Gathering with an Independent Consultant like Jerri, you earn free and ½ price items and have an excuse to gather your friends and family for fellowship.
Mary & Martha also offers other great Hostess benefits like Exclusive products and discount pricing on products you can't help but fall in love with.
As a Mary & Martha Independent Consultant, not only are you sharing a product you love, but you are also set up for success with your choice of 2 starter kit options and a competitive compensation plan where you earn commissions based on your personal sales and bonuses on advancement and building a team through sponsoring others to begin their Mary & Martha journey and growing your own personal sales.