Founded in Dallas, Texas by Mary Kay Ash with only five products  and a dream, Mary Kay now has over 3 million Independent Consultants and offers over 200 products which are sold in over 35 countries.
Women have been helping other women discover innovative skin care, quality makeup and one of a kind fragrances with Mary Kay and the business opportunity.
With the help of Mary Kay these same women are finding financial freedom through their Mary Kay income and all the while finding the beauty of all women both inside and outside.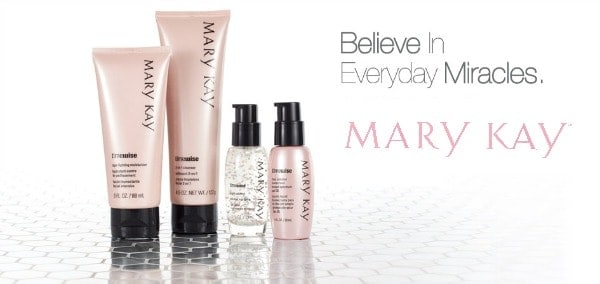 Independent Mary Kay Consultant Liz Herman sent a wonderful package of beautiful summer colors to be featured in the 2014 Christmas In July Event here at Party Plan Divas.
I rarely leave the house without something on my face, I don't even go to the gym without a little bit of something on my lips at least, so receiving a package of wonderful Mary Kay products really put me in a great mood.  
I've used various Mary Kay makeup/color products for quite some time, but the Mary Kay At Play line is something I'd not been able to try out yet.
In the package were the Over the Taupe Eye Crayon, Coral me Crazy Lip Crayon, Gold Metal Liquid Eyeliner, Pink Again Tinted Balm a, Sunset Beach Eye Trip and the Lash Love Mascara/Makeup remover zip tote set.
I LOVE the colors in the Sunset Beach Baked Eye Trio.  I have literally used it every single day since it arrived.
Set in it's own compact it's easy to take on the go for me to use after the gym before I head to a luncheon or meeting.  The shades are so beautiful and are perfect for summer.  
The application goes smoothly and I don't find that it clumps or creases on me when I wear.  
The Eye crayon is great because not only can I use it as a shadow but also as an eyeliner so it's totally grab and go.  I think my FAVORITE product is the Triple Layer Tinted Lip Balm – this stuff is amaaaaazing and the color choice was spot ON for this Diva!  
 I love how it's sheer with just a tint of color and allows my lips to stay moisturized even during an intense workout without feeling clumpy or greasy.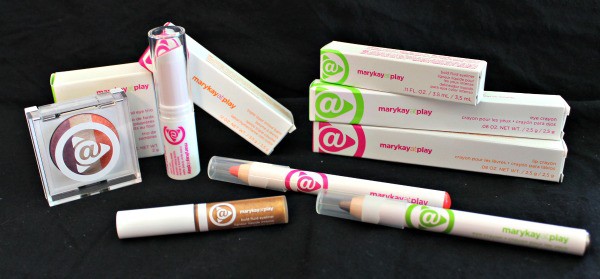 Mary Kay products are sold exclusively with Independent Beauty Consultants at home parties, facial/makeover one on ones and similar events.  
Mary Kay offers a wonderful party plan structure where guests are able to come and sample the products during the party with the consultants guidance on proper skin care, color application and technique.  
Hosts receive free products based on guests purchases or the opportunities to purchase gift bundles at a great discount.
For those serious about taking control of their financial future, Mary Kay has a long standing foothold in the beauty industry and is a well known name in most households across the world.  
When you become an Independent Beauty Consultant, you make the decision on what your goals are and what your earning potential will be.  Do you love trips and jewelry?  
Mary Kay has a wonderful reward program as well for their Beauty Consultants to earn more than just dollars.
Mary Kay isn't just about makeup however, with products lines that include fragrances, skin care, body and sun care products not to mention a mens line called MK Men, there is definitely something for everyone.