I love when a company promotes women supporting one another and empowering each other with support and sisterhood. Mary & Martha is a faith-based direct sales company that does just that through their in-home gatherings.
Their extensive line of Scripture based products include gifts, home decor, stationery, and jewelry – all with a positive message of love.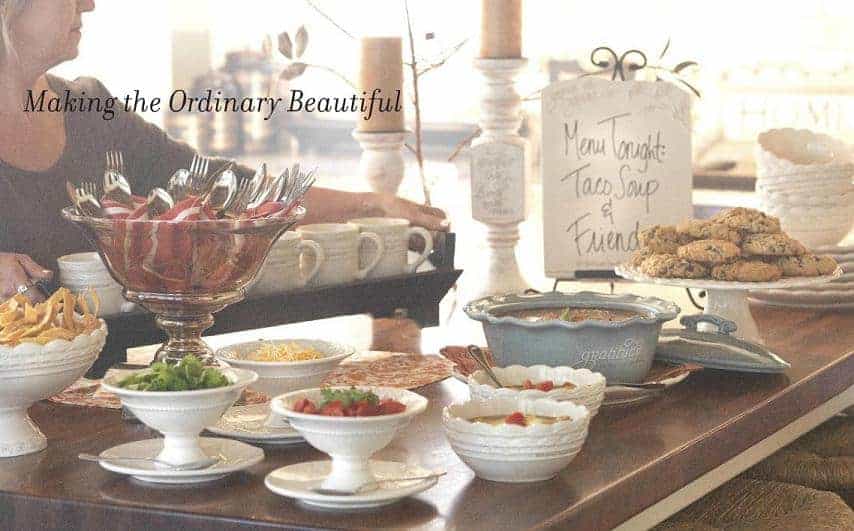 Independent Mary & Martha Consultant Jerri Sargent sent me this beautiful fashion forward bangle bracelet for review in the 2015 Diva Holiday Gift Guide.
The popular charm bangle design inspired the Mary & Martha Signature Bangle, which can be personalized with the addition of an initial charm.
Jerri sent me the "L" for my name to go along with this beautiful piece.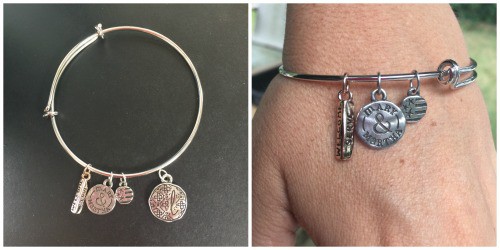 I absolutely loved this bracelet… however my teen daughter did as well, and she promptly confiscated it to her jewelry box.
With the message reading "Welcome. Serve. Connect." I thought it was a perfect piece for her to wear and remember as a teen girl in high school.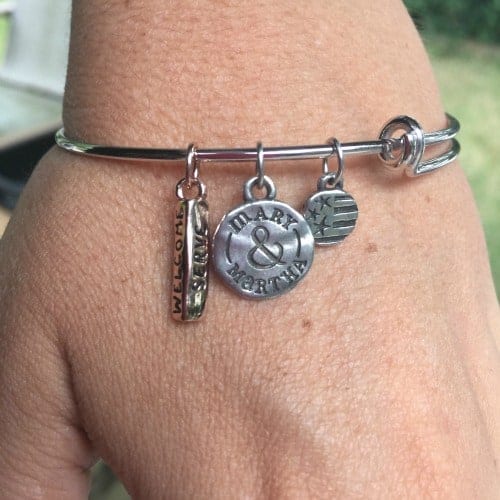 Mary & Martha Hostesses earn free products while enjoying a relaxing shopping experience with their friends.
Their specially trained consultants show a variety of inspiring, uplifting products in In-Home Gatherings.