At Mary & Martha, we are all about Sharing Life…Together.  Sounds simple doesn't it?  Well, nothing is as simple as it seems in life today.  As women, we are pulled in all directions all the time.  But we believe that we are created for community, designed to live life together.  That is what Mary & Martha did! 
They shared life at home, around the table & in their community.  They loved God & others. We are committed to that mission, that vision & that story! 
Mary & Martha provides shared experiences and inspiring products that help us to welcome, serve and connect with others.
We want to encourage women to take the time to share and connect.  Now is the perfect time to do just that.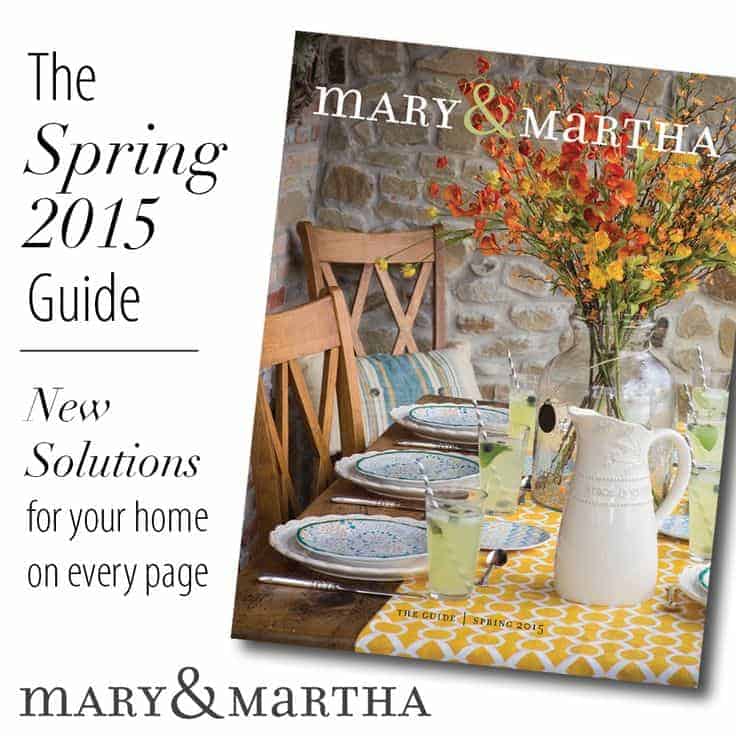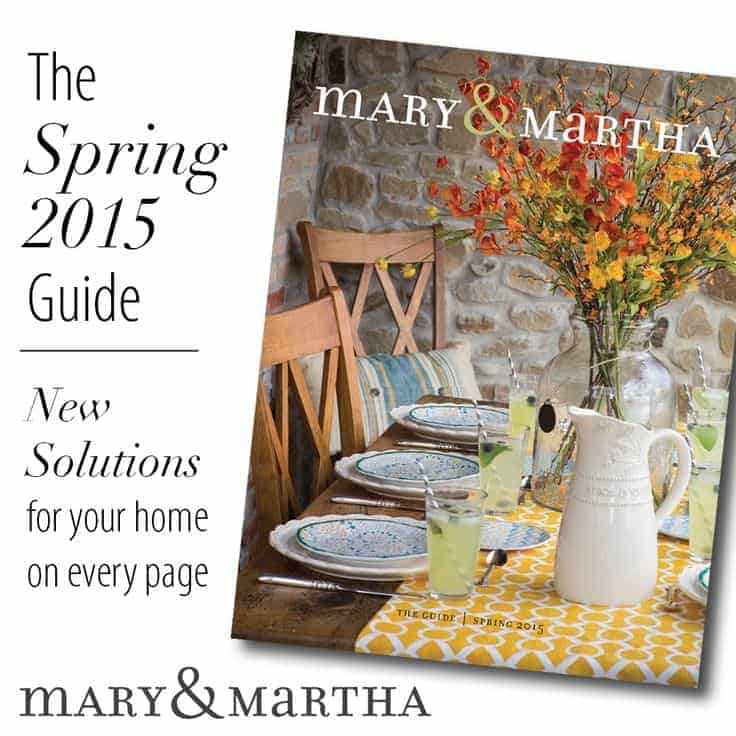 With Mother's Day just around the corner, I encourage you to provide your mom, grandma or another woman of influence a special gift.  I recommend our beautiful Queen Anne's Lace Pitcher. 
It is a gorgeous piece that can add beauty to any room.  Use it as a pitcher for ice tea, or fresh lemonade.  Or chose to use it as a vase.  Its simple elegance allows versatility and looks fabulous in any room. 
To add an extra special touch to your gift, I would suggest adding fresh flowers to the pitcher before giving it to her. 
She will be reminded of how much you love her every time she sees the pitcher that is embossed with the message Grace & Gratitude.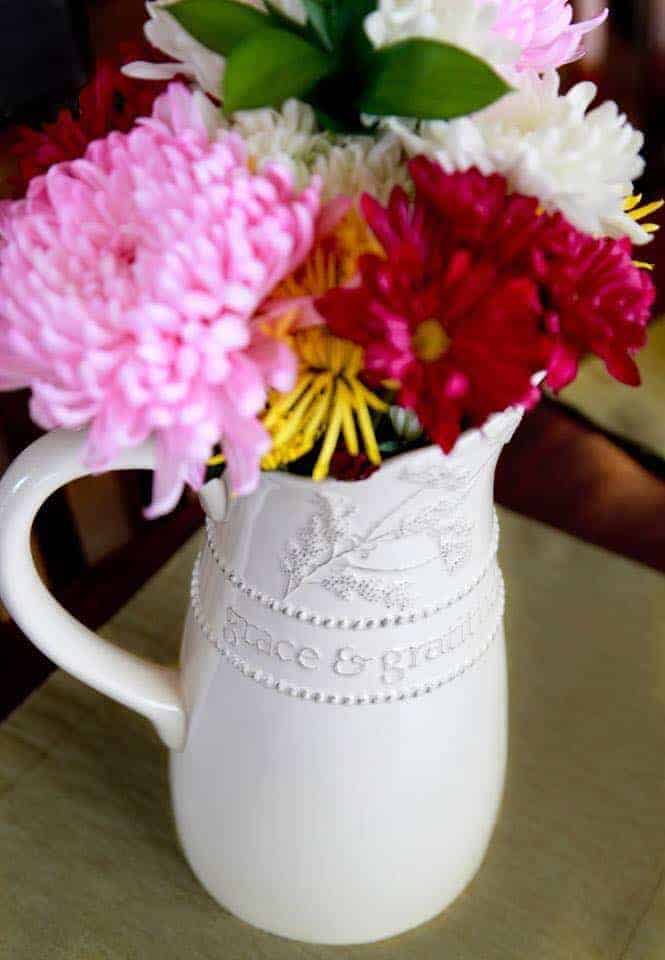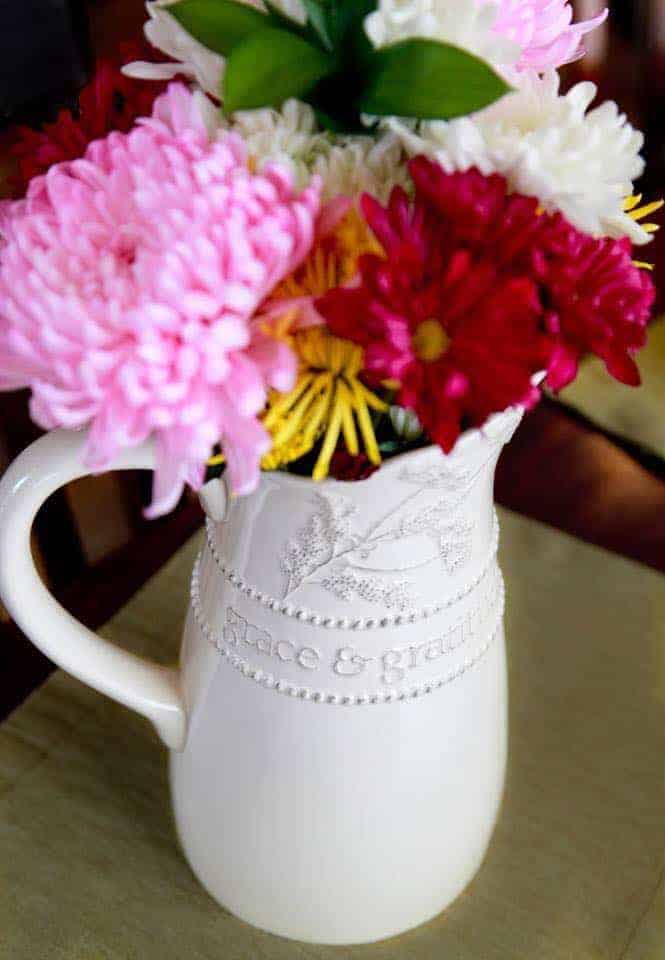 The Queen Anne's Lace Pitcher is just one piece of our stunning Grace & Gratitude Collection. This collection is crafted with beautiful detail and versatility in mind.
The messages come from 1 Chronicles 29:13 NIV,  "Our God, we give You thanks." Our pitcher also coordinates nicely with our brand new This is the Table Before the Lord Melamine Collection. 
I love that about our company and products.  We offer products that can welcome, serve, connect and inspire as individual pieces or combined with pieces from different collections!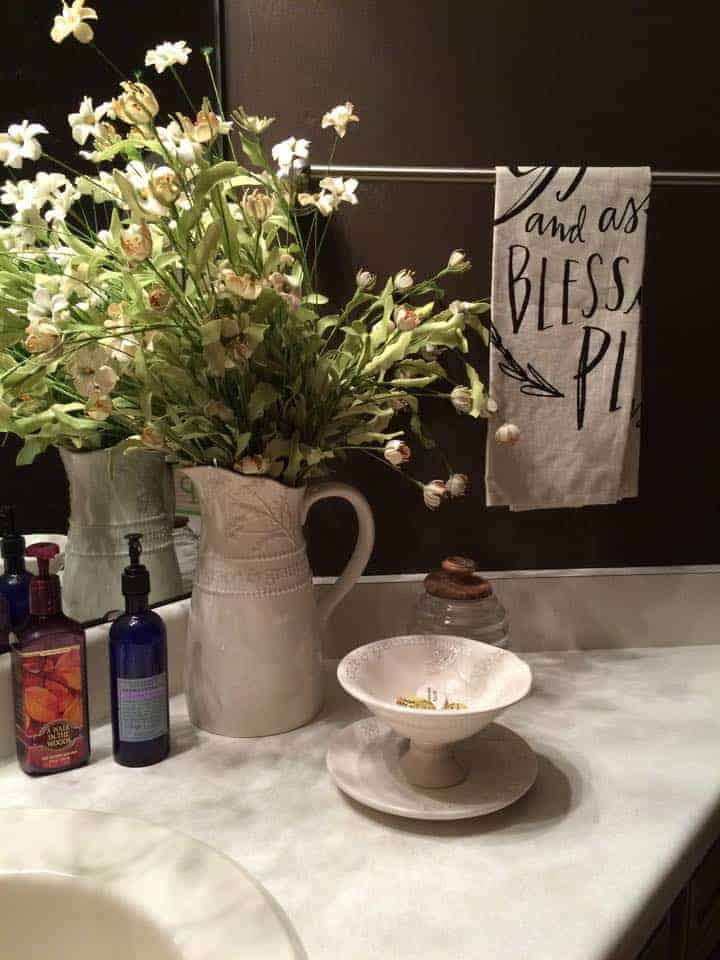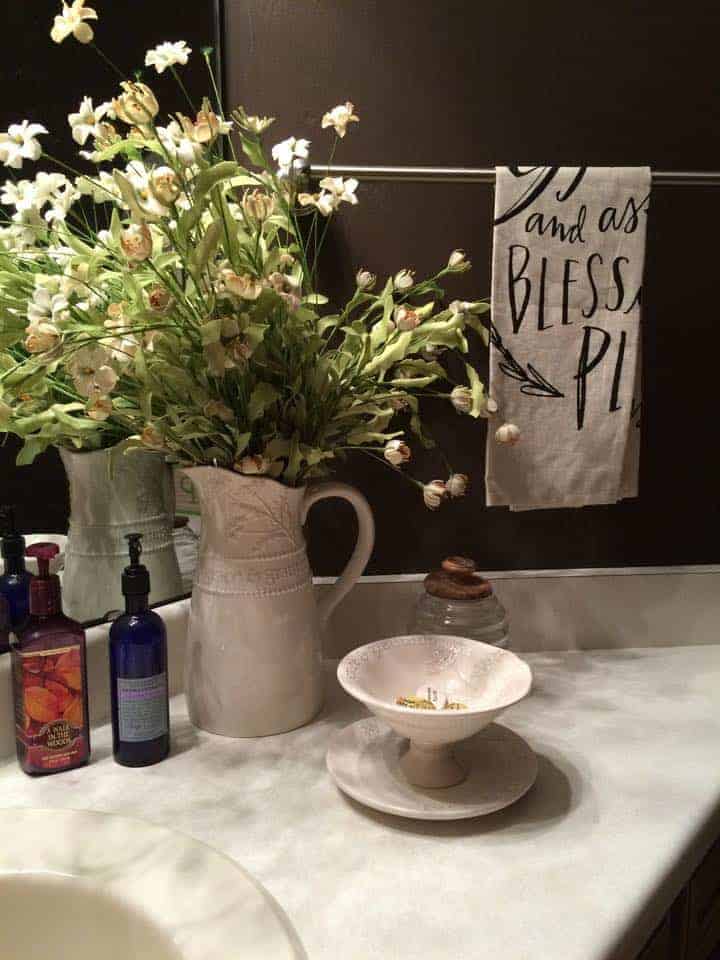 Whatever your gift-giving needs might be this Mother's Day or any other time, I'd love to help you find that special item.  
Our products are beautiful and unique message carriers that I know you'll fall in love with just as I did! 
To learn more about Mary & Martha or to place an order visit my website at www.mymaryandmartha.com/jerri I also have specials available this month.  Contact me today!