The skin care industry is a multi-billion dollar industry, with anti-aging being an enormous part of those billions. When Nerium broke on to the direct sales scene several years ago with their revolutionary NeriumAD Age Defying Formula, they broke records across the board.
I have personally tried NeriumAD and the results absolutely speak for themselves. When Independent Nerium Representative Rachel Espinoza chose to be in this year's Christmas in July Gift Guide, I was excited to get to feature another amazing product from Nerium – their Age-Defying Eye Serum.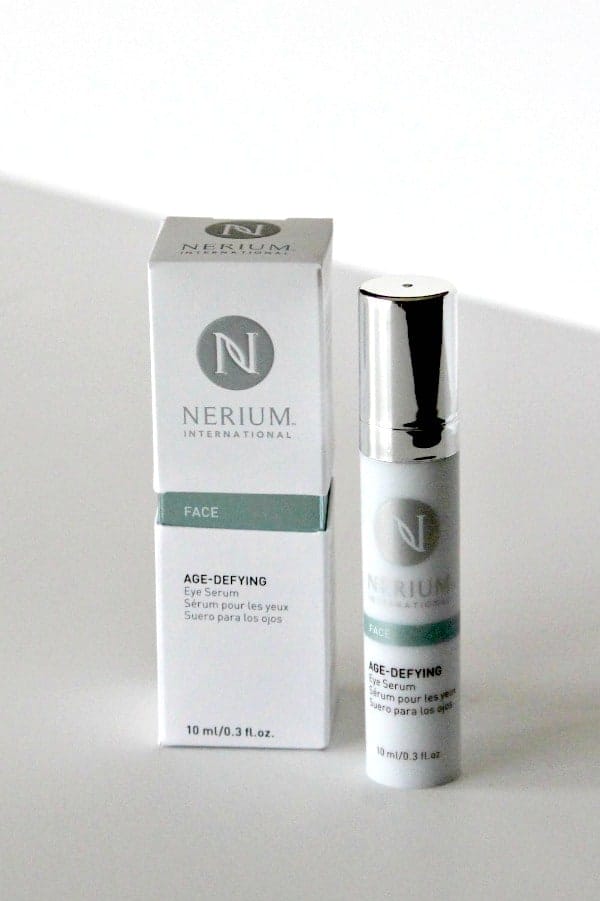 Nerium Age-Defying Eye Serum is a multifunctional age-fighting product that targets puffiness, dark circles, and wrinkles to reveal smoother, healthier looking skin around the eye.
It also helps brighten, tighten and moisturize the eye area. You simply apply one pump of Nerium Age-Defying Eye Serum to each eye to see and feel immediate results.
Over time with use you will notice dark circles and fine lines minimized.

I have been using the Nerium Age Defying Eye Serum for a couple of weeks, and while I do not have my own before and after pics, I have had people telling me I look brighter and happier and more awake.
I love that I can feel the product working within seconds of putting it on and look forward to the results the longer I use it.
The Age-Defying Eye Serum paired with my daily use of the NeriumAD is a recipe for beautiful, youthful skin!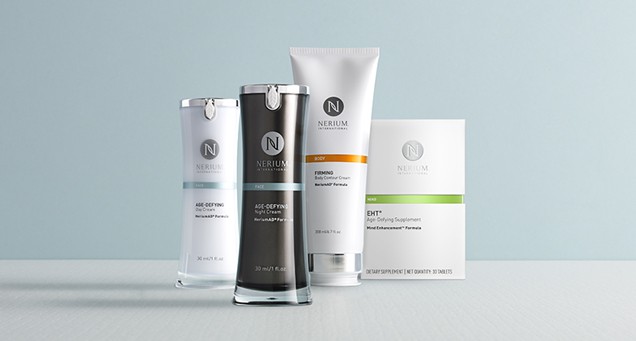 Nerium offers an entire line of products to help you look as good as you feel. Their scientific formulas go into every product so you can be confident knowing you will get the results you want.
They even offer a Customer Loyalty Program that lets you save money on every purchase. As a Nerium Representative, you can build a business helping men and women look younger and feel better – like you are a traveling fountain of youth!
Their generous compensation plan and opportunity structure will reward you every step of the way! Check out Rachel's website to learn more about what Nerium has to offer!