Sponsored by Leslie Freeman of Norwex
Do you wonder what Norwex is all about? I sure have! I've seen the cloths and products and wondered what the big deal is. Well today I went in search of that answer via our sponsor for this giveaway and I'm going to share with you what I've found out.
From the Norwex site:
"Founded over 27 years ago in one of the most environmentally friendly countries on Earth, Norwex® has shared the "Norwegian Experience" with millions around the globe to deliver safer, healthier and more sustainable cleaning and personal care solutions."
Healthy, sustainable cleaning and personal care. I think we're off to a great start!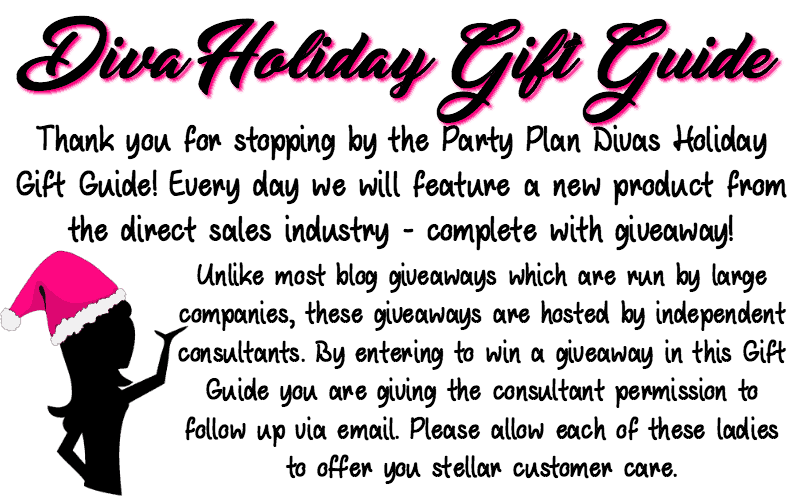 Our featured product is The Basic Package
Leslie sent this description of the product:
The Basic Package features two of our best selling microfiber cloths!
Why the EnviroCloth?
Our super-dense EnviroCloth cleans mechanically, picking up the smallest particles on its own, so you won't need any harmful chemicals.
It removes dirt, grime, and up to 99% of bacteria from surfaces with water alone, and then our BacLock agent goes to work within the cloth to self-purify it within 24 hours.
Why the Window Cloth? Get a streak-free sparkle on your home's smooth surfaces. There's simply no need for harmful chemicals of glass cleaner, or expensive, wasteful paper towels.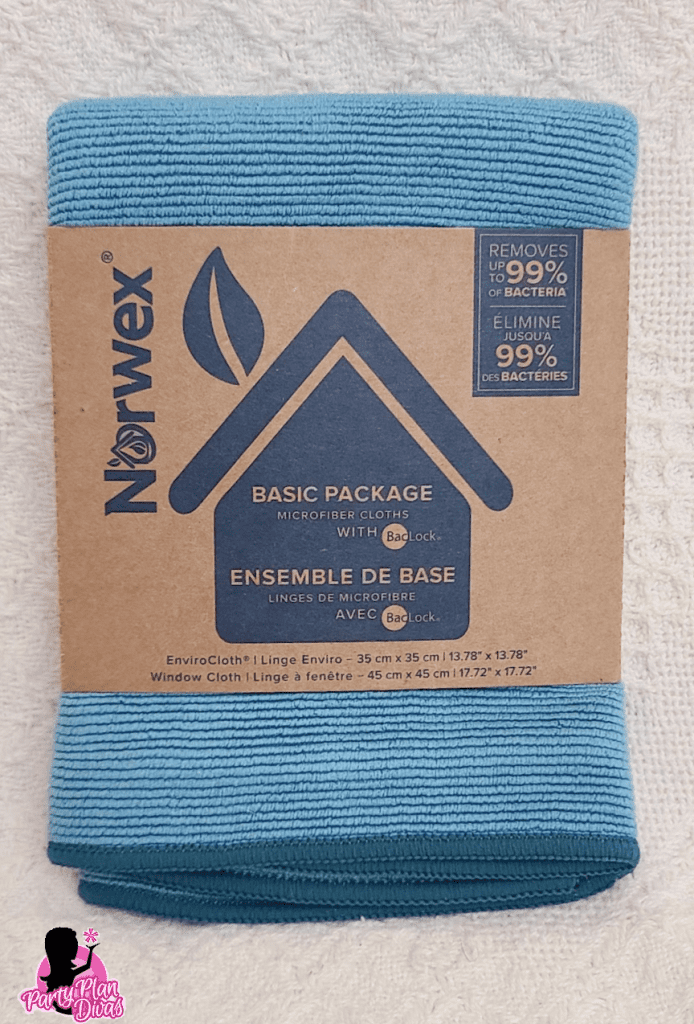 Ok so I was really curious how a microfibre cloth works better than cleaning solutions or even soap or something like vinegar and a cloth.
After a quick google search I found that there is silver in the products are responsible for the 99% removal of bacteria claim, which seems pretty crazy cool. So the silver basically leaves the bacteria inactive because of the way it interacts with it. This has been third-party lab tested, too, and proven to reduce bacteria by this amount (and why they can claim it right on their packaging).
If you take a look on this page, that shows the science, you'll see how tiny microfibres are and this contributes to their higher cleaning power. It creates the opportunity for the cloth to pick up so much more than a regular cloth. When wet it's amazing at picking stuff up and when dry it becomes charged through the static of those tiny threads and acts like a magnet to attract dust, dirt and particles.
Here's me testing the window cloth on my mirror. I was amazed! No paper towers or chemicals needed!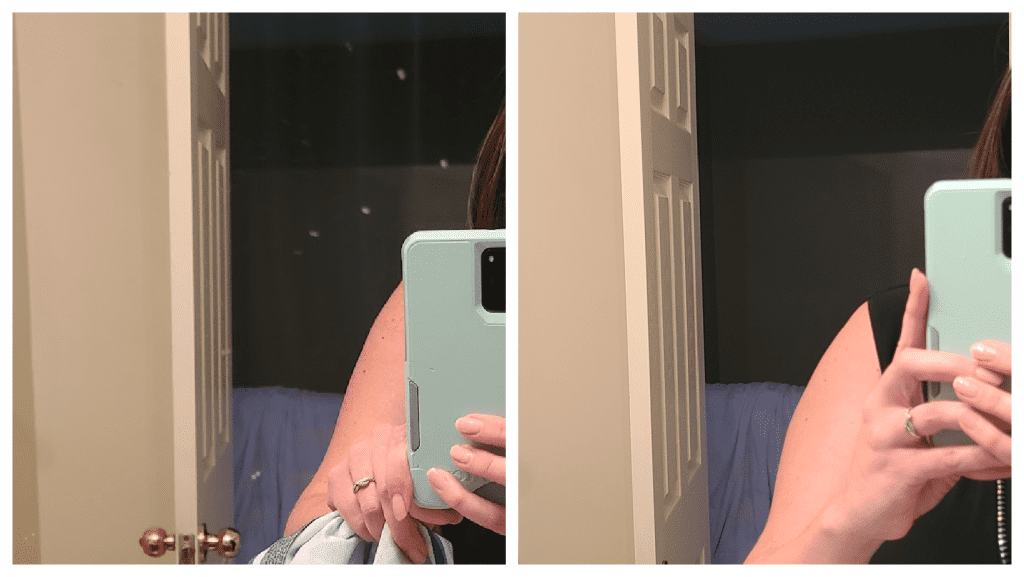 Here's me testing the regular cloth on my bathroom sink. So easy and again, no extra expense or chemicals or waste. Love that!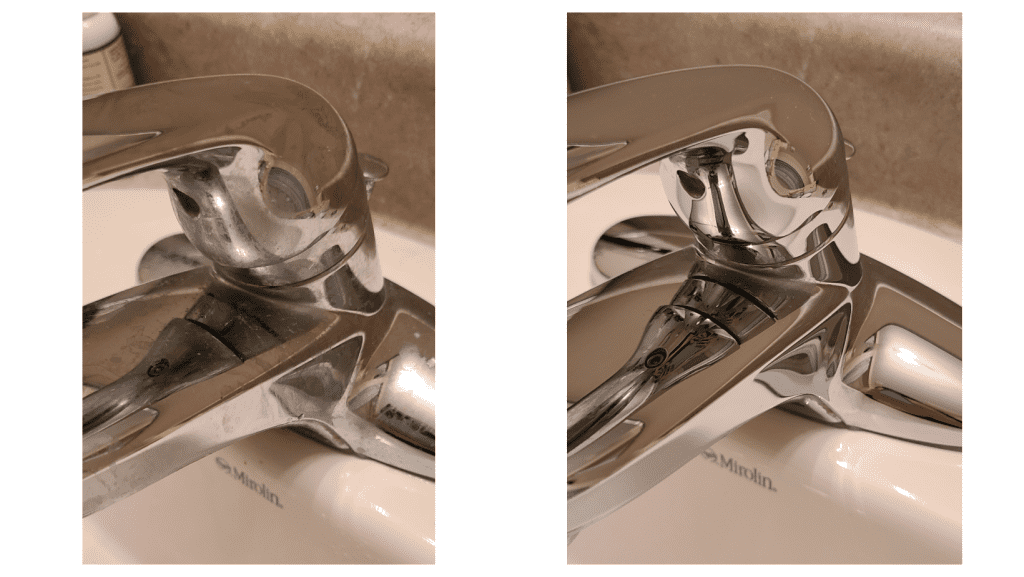 This is one product I'm really surprised by. Like I said I always wondered what was the big deal. As you can see the sink shined up as good as any chemical cleaner could do and just as good as when I hired cleaners to come in and do it for me. The mirror, same. Just as good as a window cleaner.
Mechanical cleaning for the win!
There's more to Norwex than these cloths, though. You can shop the entire line of Norwex products by visiting Leslie Freeman's website.

You can also connect with Leslie on Facebook
If you want even more, consider hosting a party, or joining Leslie's team, and build a business helping people bring safer, healthier and more sustainable products into their home.
GIVEAWAY
Ready to win? One lucky reader will win a $25 Shopping Spree to Norwex sponsored by Leslie Freeman. You can enter using the Rafflepress form below: