Don't just tell a story, WEAR your story!  With Origami Owl Living Lockets you do just that.  People across the US are falling in love with these Living Lockets and other accessory products offered by Origami Owl including the charms, bracelets and personalized earrings.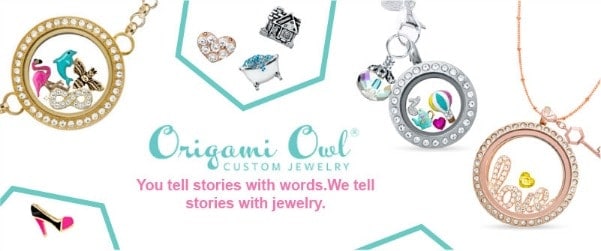 But Origami Owl is about so much more than just jewelry.  As the Founder of Origami Owl, Bella had a dream and a drive to do just that, drive her own car.  
At age 14 her parents said she would need to help pay for a car for her 16th birthday and with just $350 and that dream Bella set out and created Origami Owl.   
Those early days of helping others create their own stories with jewelry evolved into the direct sales business it is today with Independent Jewelry Designers selling pieces at home parties (called Jewelry Bars in O2 Talk) across the nation.
Origami Owl has become well known for those Living Lockets and charms to be placed inside, but they've got so much more now, from the basics of lockets and chains to bracelet lockets and now with customizable earrings and lanyards to the new Core Collection.
I was excited to receive one of the new products from the Fall line from Independent Origami Owl Designer Lisa Dunaway to share with you for the 2014 Holiday Gift Guide.
I received the beautiful Silver Eternity Lanyard with Swarovski Crystals and the 30" Wheat Lanyard chain.  The Silver Eternity Lanyard is an open piece with a clasp at the bottom to give your ID Badge an upgrade!
You can personalize this piece with one of the Dangles offered like the Mini Silver Pave heart or the Silver Owl.
 The 30" Wheat Lanyard chain features a lobster claw closure and a 30" total length and looks great paired with any of the lockets in the product line.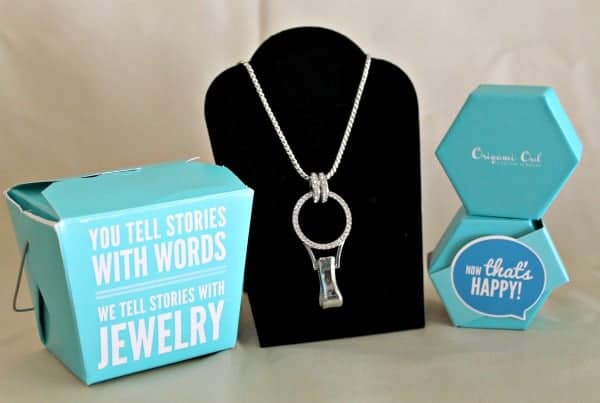 With so many locket styles, customizable pieces and chains to choose from, Origami Owl is sure to have something for everyone on your list.  
The Mini Lockets are the perfect choice for children and teens on your list to customize with charms that reflect their hobbies or personalities.
Origami Owl Independent Designers receive some of the highest commissions in the industry and get instant commissions after a Jewelry Bar.  
With the backing of Home Office and mentors for training and questions, it's hard to NOT fall in love with being a successful Origami Owl Designer.