When I learned about Paparazzi Accessories a few years ago, I thought it was too good to be true. A direct sales company that sells literally hundreds of different jewelry designs… and each one is only FIVE DOLLARS?!! No way!
But it's true! And it is one of the reasons why Paparazzi Accessories grew 900% in just six months!! Every piece is lead-free and nickel free and designed right here in the USA!
My favorite part though – besides the fact that they are so affordable – is that their styles are so unique – and that their product line changes so often it is like there is something new (that you need!!) all the time!
I have been a huge Paparazzi Accessories fan, so I was so excited when Independent Paparazzi Consultant Tahnya Adams wrote in to be a part of this year's Mother's Day Gift Guide!

Paparazzi Accessories offers just about every accessory you could imagine – from rings to earrings to necklaces to hair clips.
You can shop by style or even by color! I love that for just a few dollars I can get an entire set of matching jewelry to match every single outfit in my wardrobe.
And their styles are extensive – from simple and elegant to big and bold – they literally have something for every person, every outfit, and every occasion.
Tahnya sent in two beautiful pieces from their newest line – The Love Story pearl and rhinestone necklace with matching earrings and matching I Do bracelet.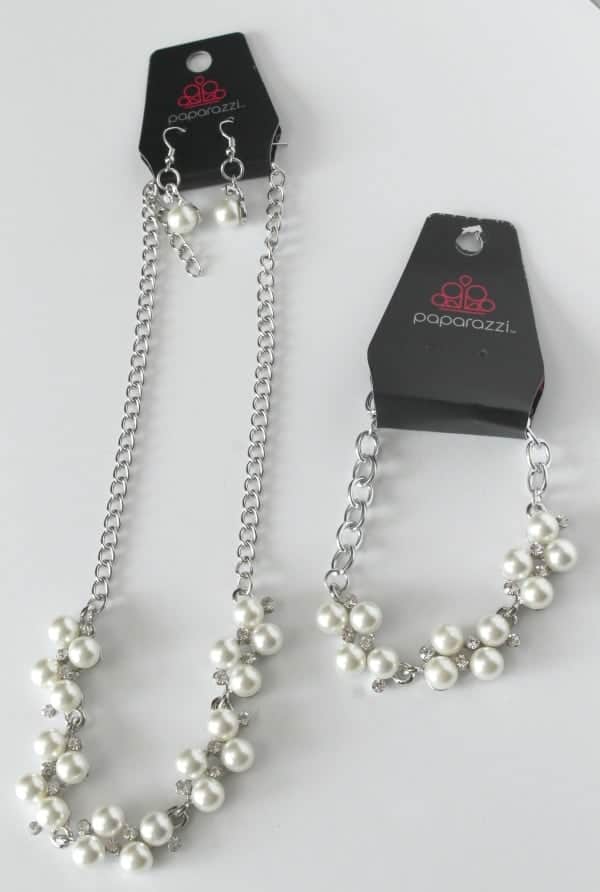 Now, the names of these may make you think wedding jewelry – but as soon as I opened the box and my teenager saw them she squealed and begged for them.
See she has been looking for the perfect jewelry for prom next weekend, and her floor-length red lace dress has little pearls and rhinestones on it.
Since we had already spent a small fortune on the dress and shoes, we were both equally delighted at the price tag on these beauties as we were how perfectly they matched!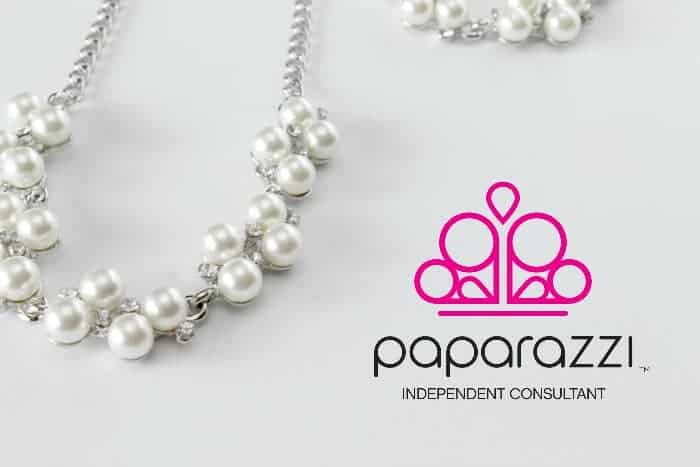 Paparazzi Accessories
Whether you are looking to fill your jewelry box without breaking the bank, shopping with your girlfriends in the comfort of your living room, or looking to build a business helping women accessorize in style, Paparazzi Accessories may be for you!
Their products, hostess plan, and compensation plan make this a terrific company to be involved in! Check out Tahnya's website to see all of the new styles, plus how you can get involved with Paparazzi Accessories!