At Paparazzi Accessories there is a formula for fabulous as they say – Fashion, Fun and Five Bucks!
With the fashion-forward jewelry and accessory pieces that range from necklaces, rings, bracelets and hair accessories, Paparazzi Accessories has something for everyone young and old.
The trendy colors and stylish designs are not only fun and flirty but more importantly, affordable.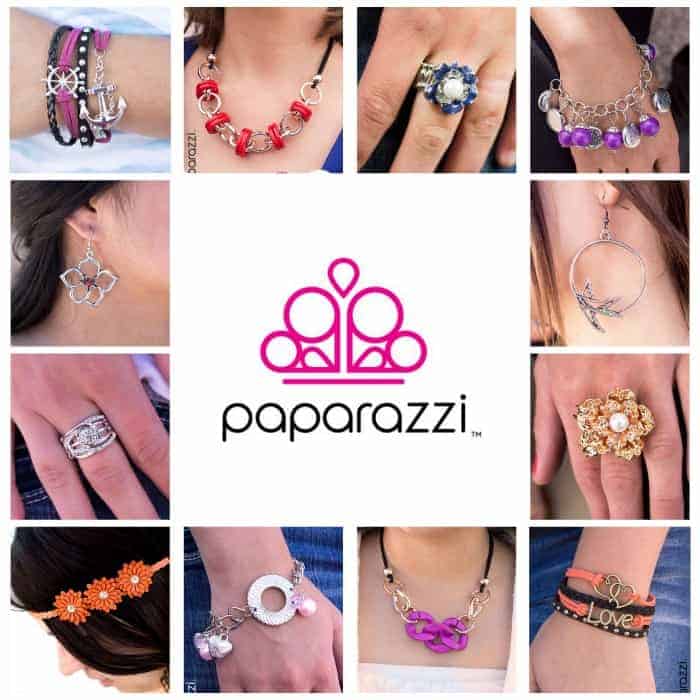 Born of the enjoyment of sharing jewelry and styling with friends, sisters Misty and Chani realized that not only where they having fun, they were filling a need.
With accessories priced at just $5 each, Paparazzi became a means for women everywhere to try new things and not break the bank to do so.
In just a six month time period Paparazzi Accessories grew 900% and that was proof enough they were on the right path.
Today, Paparazzi Accessories still provides exclusive designs sold only by Paparazzi Independent Consultants like Lauren Garcia.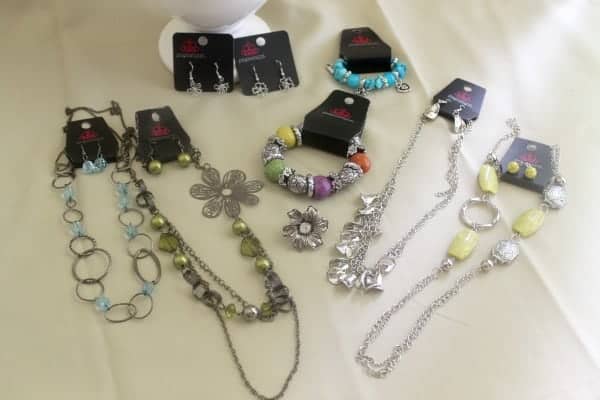 I love Paparazzi Accessories because I can mix and match pieces and I'm not afraid to go outside of my normal comfort levels because the pieces are so inexpensive to purchase.
I have yet to find a piece I don't like after buying it and I'm learning quickly that I like things I never thought I would.
The package of products from Independent Paparazzi Consultant Lauren Garcia made me smile and I loved unwrapping each piece and have been enjoying wearing some of them since receiving.  
My Teen and Little Diva have also been getting in on the fun, choosing their favorite pieces to wear.  
I LOVE the Paparazzi Accessories for kids too!  Little Diva LOVES the charm style bracelets with the bright fun color baubles as well as all the fun flower hair clips and cute headbands.
Paparazzi Accessories are brought to you through home parties and personal shopping with your Paparazzi Consultant and are a great way to get together with a few friends and try new colors, styles and looks to find a fit that works for you or to step outside of your norm to wear something new and daring.
Are you a fashionista at heart? Becoming a Paparazzi Accessories consultant is a great way to share that with others!
You have the choice upon becoming a consultant to build your inventory with a 45% immediate commission payout and no catalogs to deal with.  
With the ever changing product offering, Paparazzi Accessories always has something new and fabulous which helps bring business back often since there is always something new to see!