Paparazzi is changing the way you think about accessorizing!   With fashion forward jewelry and other accessories that are affordable and on trend.   Founded in 2008,  two sisters started it all by bringing affordable (nothing is more than $5 per piece)  accessories to encourage women to bring color, pizzaz and daring style to their everyday looks.   
 Today the Paparazzi line is brought to the public through Paparazzi Consultants  who sell in home parties, trade shows and more.
Independent Paparazzi Consultant Lori  Atchison sent me a wonderful assortment of Paparazzi accessories for myself and even my Lil Divas!  They have a whole selection of $1 items as well!
One of my favorite pieces is this stretch ring.  I love that I can wear it on any of my fingers because of the stretch ring.    
I especially love the stone in the middle because it's a beautiful coral pink which is great to pair with my neutral as well as vibrant color tops.  
And of course Coral is an on trend color for fashion right now.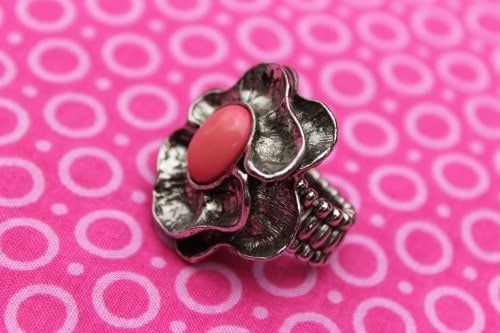 I'm eager to wear this piece with a little black top I've got in my closet for date night.
 I really love the small diamond like accents through this piece and that it's adjustable length so no matter what type top I wear I can make this piece work.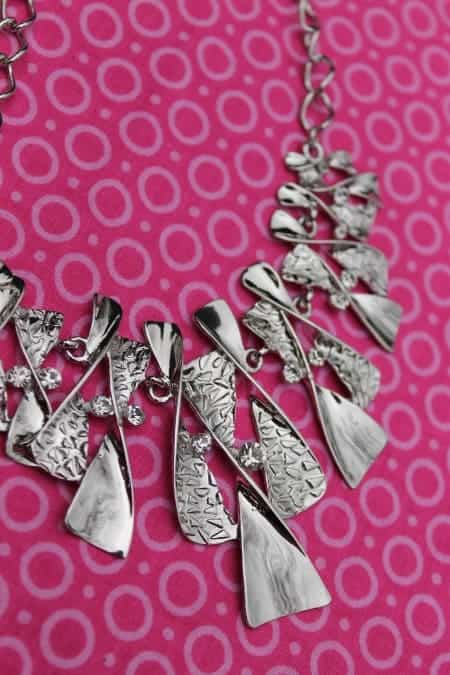 As I said I also received several pieces from the Childrens Accessories line (most items are only $1 each) as well as some beautiful hair accessories that my Little Divas quickly staked claim upon.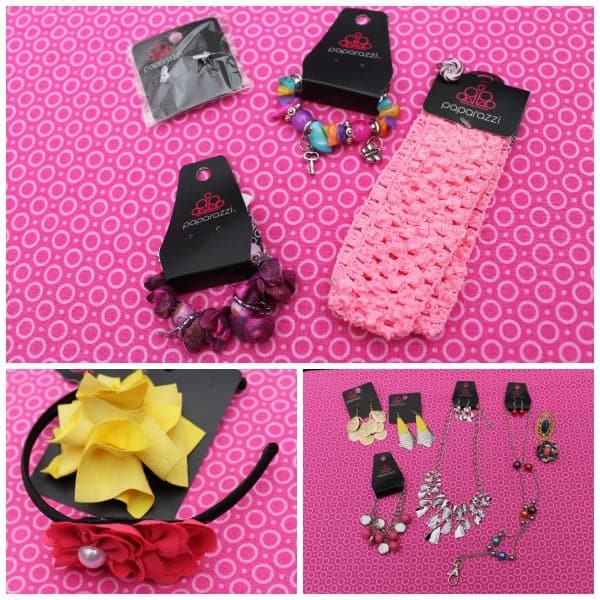 I've purchased quite a number of costume jewelry pieces for myself and for my Little Divas over the years from stores in the mall or the like but most of it tends to break easily or appears to be very low quality with a much higher price tag.  
I LOVE spending no more than $5 per piece and having a better quality piece to wear out.  I also love the compliments I receive when I wear pieces from my Paparazzi collection.  
Check our Lori's Facebook page for details on her current stock, upcoming parties, and how you can get involved with Paparazzi Accessories!