Perfectly Posh is one company where I love the mission almost as much as I love the products. I whole heartedly agree that most women do not take the time to pamper themselves.
Far too often we put ourselves behind our spouses, our kids, our jobs, the housework – whatever – we end up last on the priority list.
Perfectly Posh wants to change that by offering absolutely delicious smelling and humorously named products all for YOU!

Independent Perfectly Posh Consultant Bethella Phillips sent me the Posh to Meet You Bundle for inclusion in this year's Christmas in July Event.
I love this set so much because it gives the perfect intro to their amazing company with products that will make you fall in love!
The Posh To Meet You Bundle includes a Chunk bar – their amazing bar soap, a "Big, Fat, Yummy, Hand Creme", and one of their awesome lip balms all packaged together in a cute little pink box.
It is the perfect gift for any woman – any age – any time.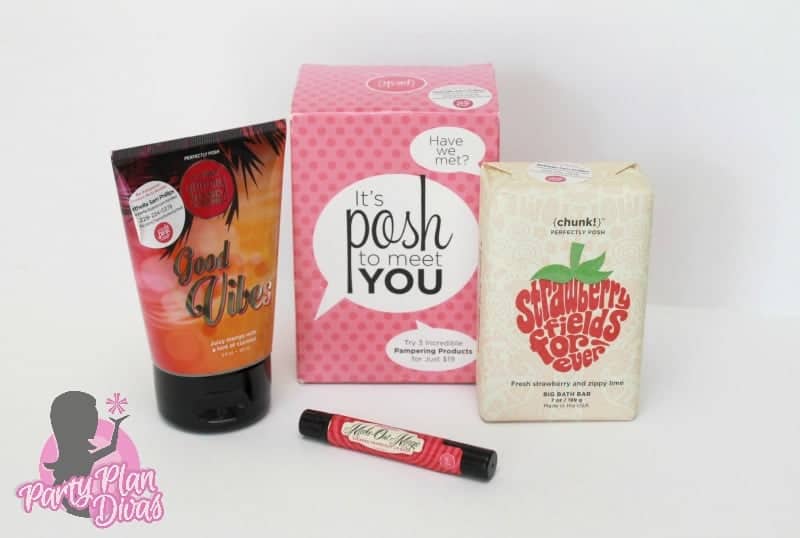 Perfectly Posh has been breaking direct sales records since they exploded onto the scene just a few years ago.
Their unique products with fun, bright packaging has helped them to really stand out in the industry.
As a Perfectly Posh Customer, you will be using some of the best products on the market to pamper and nourish your skin from head to toe. You can earn free products as a Hostess by simply sharing these great products with your loved ones.
If you want even more, you can join Bethella's team and build your business on your terms in a fun and generous atmosphere.
Check out Bethella's website to learn more about how you can get involved with Perfectly Posh!