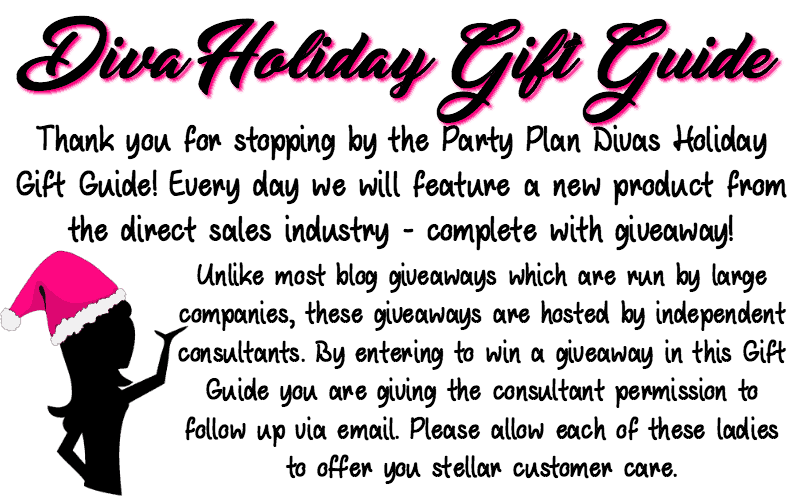 One of my favorite parts of hosting Holiday Gift Guides is discovering direct sales companies I didn't know existed! This next company – Personally Poetic – is one of those companies!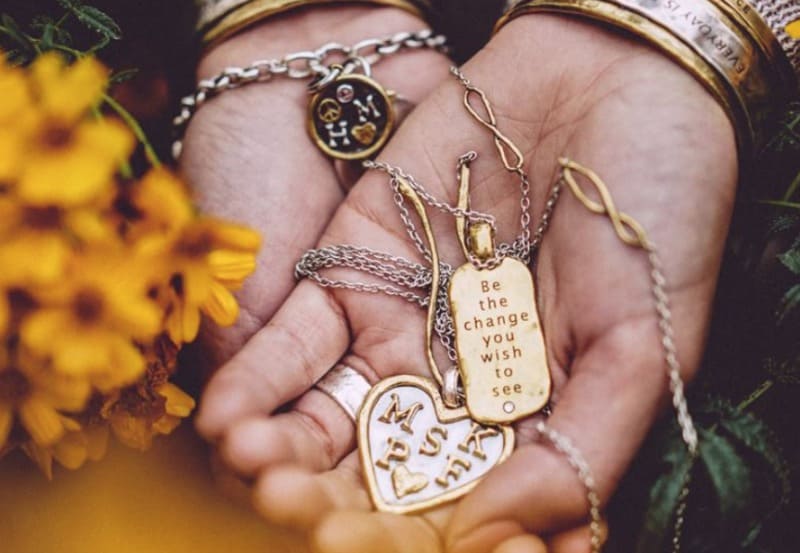 Personally Poetic began when Founder and Creative Director Patti Pagliei created the first piece of Waxing Poetic jewelry at her kitchen table. 
Since then the jewelry line, mission, and team has grown into what is known today as Personally Poetic. 
Through Independent Consultants like Pamela Bradsher, these beautiful artisan pieces are spreading across the country with messages of love, support, and belonging.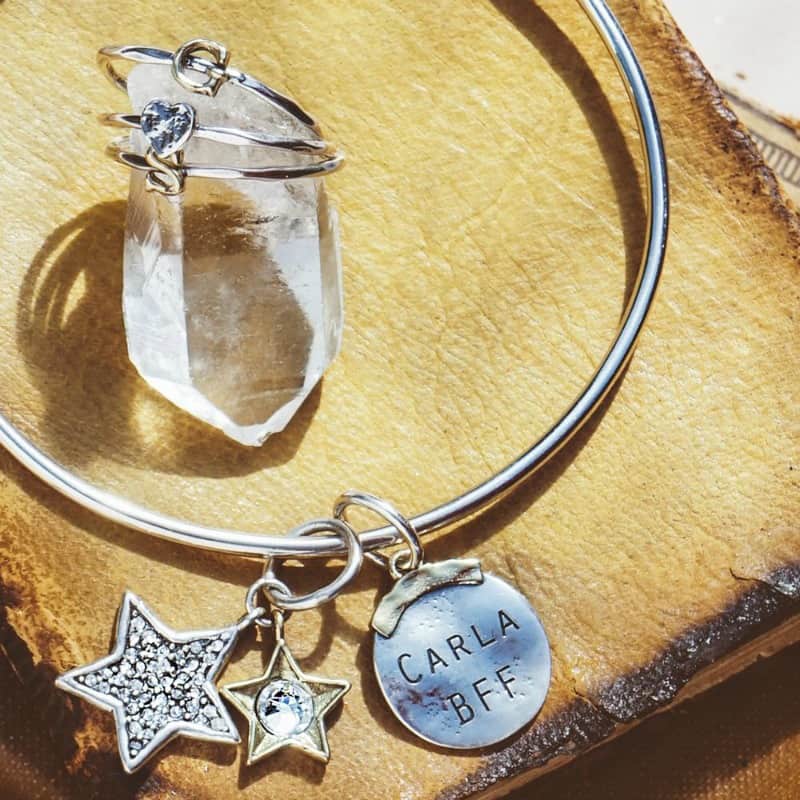 Personally Poetic Products
Personally Poetic products are so unique – it is hard to choose which one you will love most. 
Personally Poetic is a community built upon a love of art and nature, a belief in truth and beauty, and a reverence for communal sustainability to further enrich its members' lives as well as the lives of their extended families.
Each hand-crafted Personally Poetic piece is designed to celebrate the journey of life.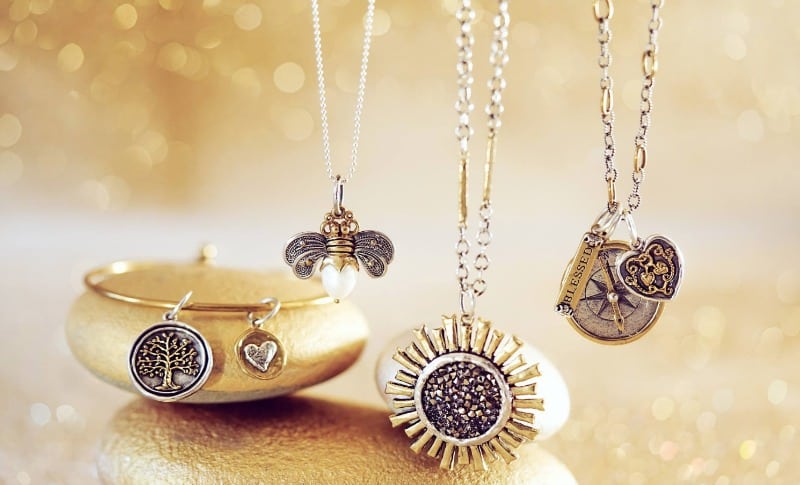 Personally Poetic Hostess Program
You can earn free and discounted Personally Poetic Products by hosting a Gathering and sharing these gorgeous pieces with your loved ones. 
You guests will be able to design their own beautiful pieces of jewelry that celebrate their most treasured life moments.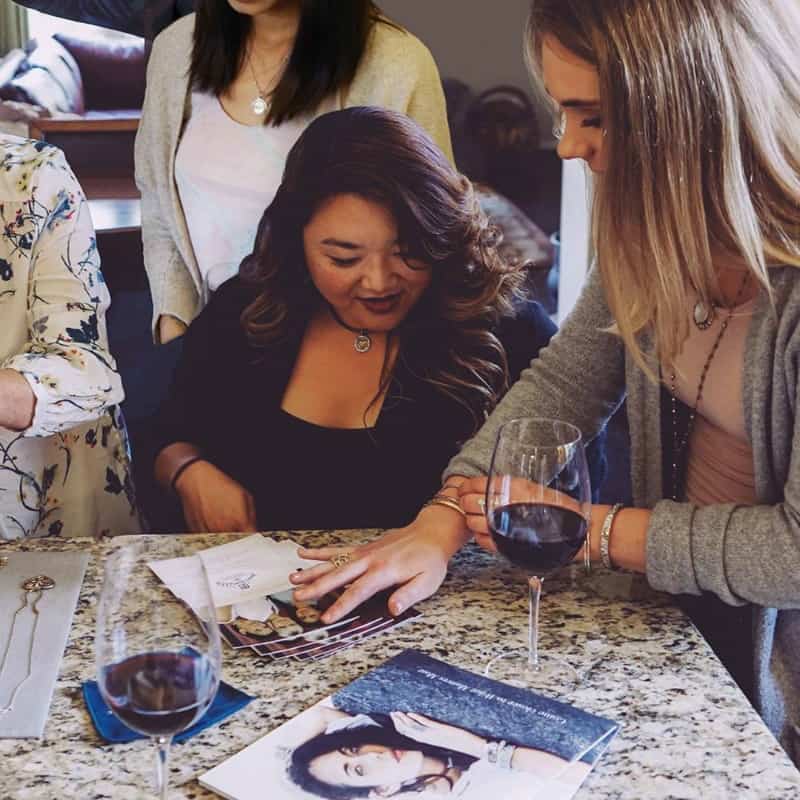 Personally Poetic Business Opportunity
You can join this passionate team of entrepreneurs and build a business selling online, at events, or by hosting in home gatherings. 
There are two Personally Poetic Starter Kits to choose from which come with all of the business building tools you need to get started growing your business. 
In addition to their generous commissions they also offer bonuses, discounts on jewelry, all expense paid trips and more!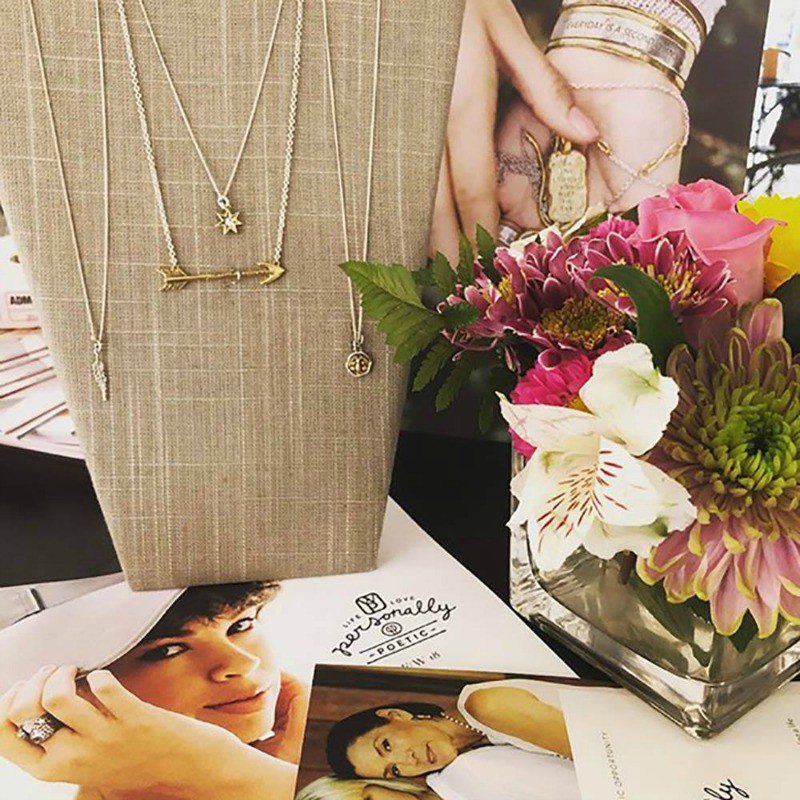 Featured Product: Write On Cuff
I am not sure how Independent Personally Poetic Consultant Pamela Bradsher knew the most perfect quote to put on my Write On Cuff – but I can barely put into words how much I love this bracelet!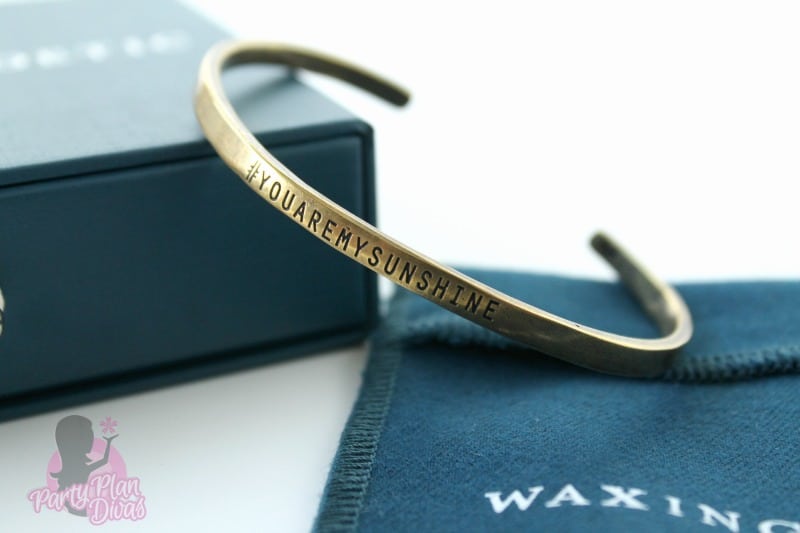 The Personally Poetic Write On Cuff comes in brass or sterling silver and you can personalize it to whatever phrase is most meaningful to you! 
You can choose a quote, song lyrics, an affirmation, map coordinates – truly it is all up to you!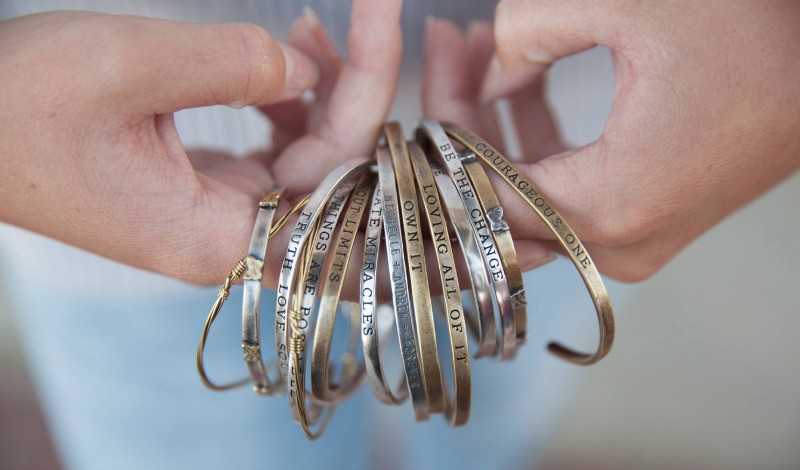 Check out Pamela's website to learn all about how you can get involved with Personally Poetic. 
GIVEAWAY
I am excited that Independent Personally Poetic Consultant Pamela Bradsher is giving away a Write On Cuff to one lucky reader in this years gift guide! You can enter using the RaffleCopter widget below! Good luck! 
a Rafflecopter giveaway