I am often asked "how do you get it all done" by friends and family who see just how much I have on my plate. It is true – I single-handedly run PartyPlanDivas (nope, no assistants – you're always going to be talking to ME!) I have a second blog that I run, I teach between five and seven fitness classes per week depending on the week, I am training for a triathlon in September and a marathon in February.
I also have two daughters, a husband (who is an enormous help), a dog, three cats, and keep a relatively clean house 99% of the time. So what is my secret? Well besides making sure that I eat right and get plenty of sleep (oh yes, I get no less than 8 hours a night)
I have a secret weapon… and I am excited to tell you all about it in our next feature of the 2016 Mother's Day Gift Guide.

Plexus Worldwide exploded on the scene a few years ago with their "Pink Drink" which aids in weight loss, helps suppress hunger, and sustains energy.
The later introduction of their TriPlex program added in gut health and a healthy immune system. But that is not all that they have. Oh no.
Plexus Slim has an incredible line of products and supplements to help you look and feel your absolute best.
And one of their products – the one that Independent Plus Ambassador Angie Pennell sent in for the Gift Guide as her favorite – just happens to be my favorite too.
This product – which helps suppress hunger and delivers healthy energy – is a must have for Mom, or anyone you know who needs a little … Boost. 😉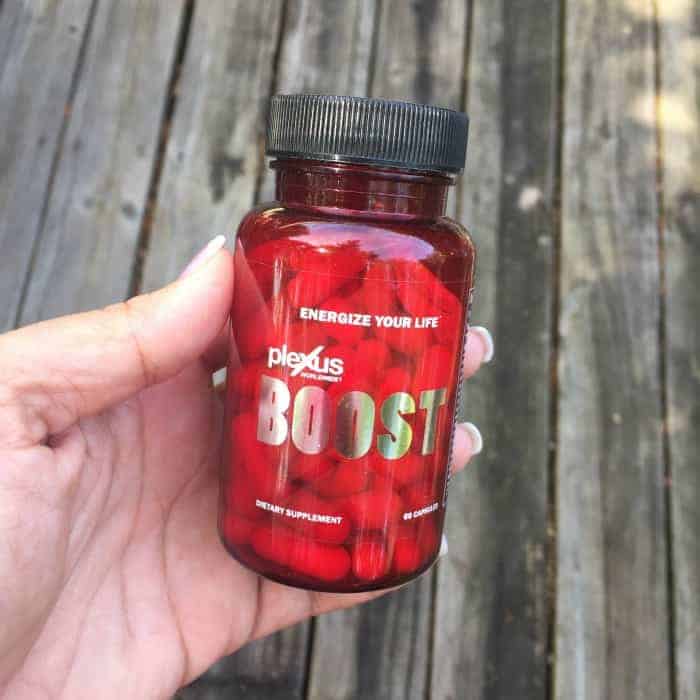 Plexus Boost helps to "energize your life" with a proprietary blend of botanicals and super foods like Carallum Fimbriata, an edible cactus traditionally used by tribal East Indians to help suppress hunger and enhance endurance, and Yerba Mate traditionally used in South America as a healthy energizer.
You can take it alone or alongside Plexus Slim to really turn up the heat on your weight loss.
What I love most about Plexus Boost though is the energy it gives me without feeling jittery or having a crash in the afternoon.
With the amount that I work out, no matter what I eat some days I am just tired.
Plexus Boost helps me not only power through my workouts, but also through my day and everything I have on my to do list.
If you are looking to change how you look and feel from the inside – out, you should check out the impressive line of products available from Plexus.
If you have a passion for making others feel better, consider becoming a Plexus Ambassador and join thousands of men and women who are making a difference in their own financial futures by showing people what a difference Plexus can make.
Check out Angie's website to learn all about how you can get involved with Plexus!