Hillary Adams officially launched Plunder Design in April 2014.  Her company of vintage styled jewelry at savvy prices has truly hit the party plan world by storm and her founding stylists have already hit the 400+ mark nationwide and are continuing to multiply. 
The word plunder means to "take by force," and is the mantra for this incredible company of women that are a little bit shabby chic and lot of rock and roll!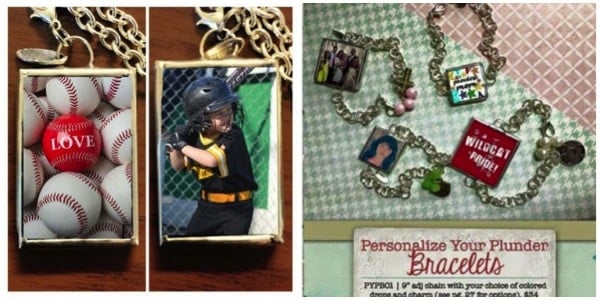 For Mother's Day, Shawna Straub a Savvy Stylist out of Seattle, WA, wanted to share her favorite plunder products. 
"I joined Plunder Design honestly for the personalized pendants!  They are the most incredible keepsake and a favorite gift that I love to share.  As a sports Mom I'm constantly trying to find different ideas for fundraisers and these pendants hit the mark! "  
At a price point under $35.00 for even the most jazzed up pendant you can't go wrong with ordering multiple pendants. 
You can even put your company logo on one side and your family on the other as a reminder of your "why."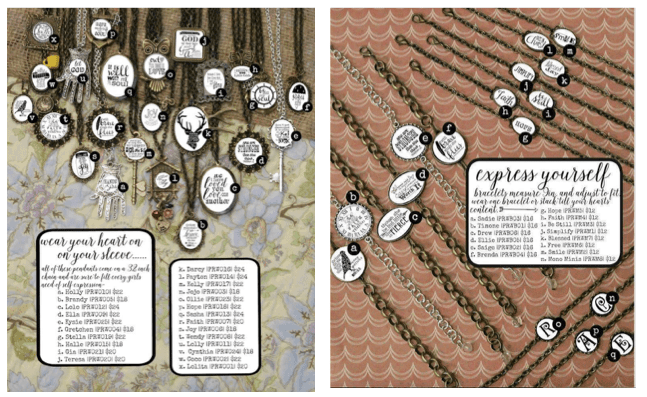 Another favorite are the inspirational bracelets and necklaces that Plunder Design offers.  These gorgeous pieces offer words of wisdom, hope, love, and encouragement for those of us that need a reminder that we are not alone. 
With messages as simple as "Be Still," to others such as "As thou hast loved me, love one another." 
My personal favorite is "With brave wings she flies."
To bring out your inner shabby chic, their new Spring 2015 catalog is blooming with incredible pieces that are all named after women, many of them Stylists with Plunder Design. 
These pieces are designed by Hillary Adams and are unique and absolutely stunning. 
Her ability to mix vintage with the latest styles and create an incredible ensemble is what sets Plunder Design apart and attracts lifelong customers that appreciate the classic detailing that these creations deliver.  
Some of my favorites for Spring include these beauties below shown with some of the latest fashions.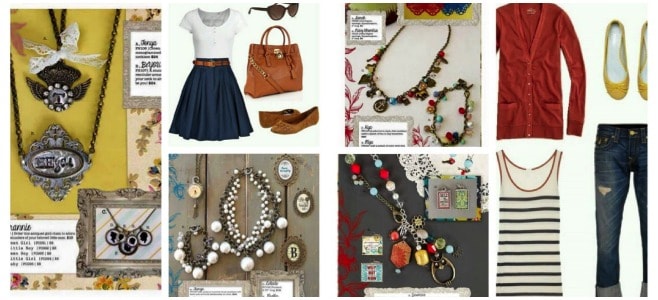 For just $99 you can become a founding stylist with Plunder Design and join the sisterhood that is "plundering" nationwide and fulfilling their dreams while sharing this amazing jewelry and journey together!