Founded in Texas in 1985, Premier Designs Jewelry  is sold exclusively by Independent Consultants (also known as Jewelers) all across the US and in Puerto Rico.  The Premier Designs collection features over 500 pieces of fashion jewelry ranging from necklaces to bracelets, earrings and more, all at affordable prices.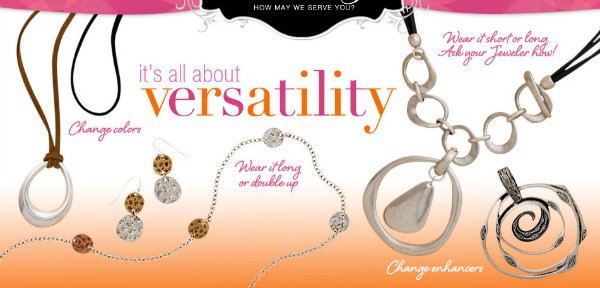 I received the True Colors Necklace from Independent Premier Designs Consultant Christina Lankford  for review and inclusion in the 2014 Christmas In July event here at Party Plan Divas.   I of course LOVE jewelry and accessories so I was excited to try out this piece from the Premier Designs collection.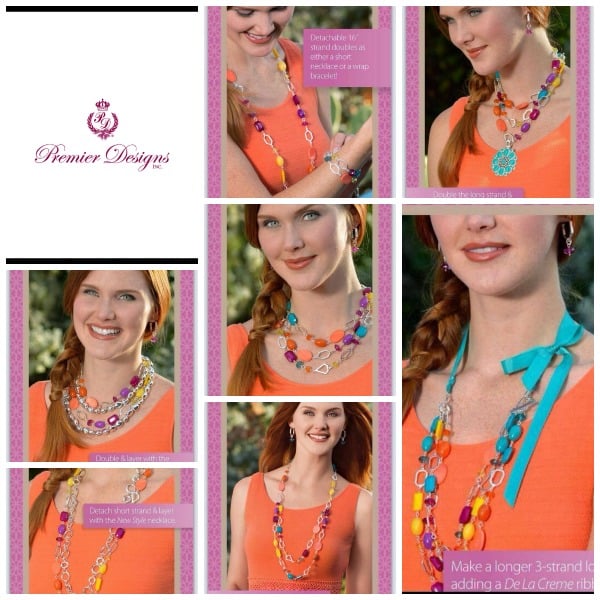 The True Colors Necklace is a great multi-wear necklace. There are more than 6 ways to wear this beautiful piece. Made with links and beads which are in todays trendiest colors, you have Versatility and Fashion for one great price. With so many options to wear this you can use the same necklace and wear it a different way every day of the week without repeating. Wear it as is right out of the box with the double strand look for an easy going double necklace or shake things up and double the longest (36" strand) for a triple layer shorter style. Detach the shorter 16" strand and wear it alone as a short necklace or use it as a wrap bracelet while wearing the longer strand as a single strand necklace. You can really shake things up and add accent color by choosing a beautiful piece of ribbon and tying it to the necklace and using the ribbon around the back of your neck with the chunky necklace layered at your chest.  If that's not enough this piece pairs great with other styles from Premier like the New Style necklace. Want a statement piece?  Double up the long strand and add a pendant enhancer such as the Flip Side from Premier Designs Jewelry. There are so many ways to wear this piece, you will want to experiment and try out all the great ways and maybe even find some new ways to wear this beautiful piece.
With the Golden Guarantee from Premier Designs, you have peace of mind when you purchase from Premier because your piece is guaranteed to be free of manufacturing defect or it is replaced for you. With a generous Hostess Program and fantastic Business Opportunity, its no wonder Premier Designs Jewelry has been a leader in the fashion jewelry industry. Check out everything Premier Designs Jewelry has to offer on Christina's website.