Officially launched in July 2004, Scentsy co-founder Orville Thompson had a long history of entrepreneurial spirit.  
At just 10 years old Orville had requested his fathers assistance about purchasing a flock of sheep which after several years flourished into a lucrative business by the time he graduated from high school.
Later in life Orville married his college love and together they worked on several small businesses, looking for success.
In early 2004, Orville participated in a Home Show event and was intrigued by a fellow vendor who was selling decorative warmers that melted scented wax with the heat of a light bulb.
He brought some home to his wife – who of course loved it. 
After a heartfelt visit with Heidi and her family Orville realized that different scents evoke emotions and memories and was energized at how natural it would be to do the very same thing in a "party" type of environment.  
Orville and Heidi then purchased the tiny company known as Scentsy and moved it to Meridian Idaho.
Heidi discovered direct selling business models and was later decided to launch Scentsy as a party plan company and they did just that in July 2004.  
Over the years Scentsy has grown exponentially and expanded to include other brands in the Scentsy family as well.
Today Scentsy is known as one of the largest – and best – direct sales companies ever.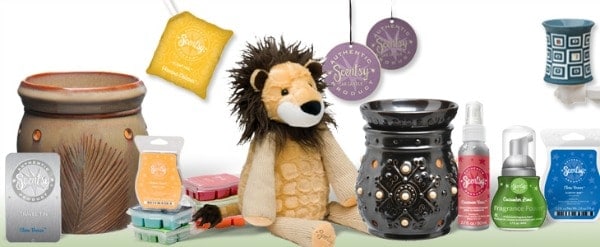 Scentsy wax products are manufactured in the US and there are distribution sites in 3 US Cities as well as Poland currently with products being sold in the US, Puerto Rico, Guam, Canada, Germany, Ireland and the United Kingdom.  
With a count of more than 200,000 Independent Consultants/Distributors in the Scentsy family alone, Scentsy has grown to become a well known home fragrance company.
Scentsy is most well known for their wickless warmers which melt specially formulated fragranced wax bars using the heat of a low wattage light bulb or heating element.  
With more than 80 Scentsy fragrances and stylish warmers in all sorts of styles and colors, Scentsy provides customers with the ability to enhance their home not only safely but also affordably.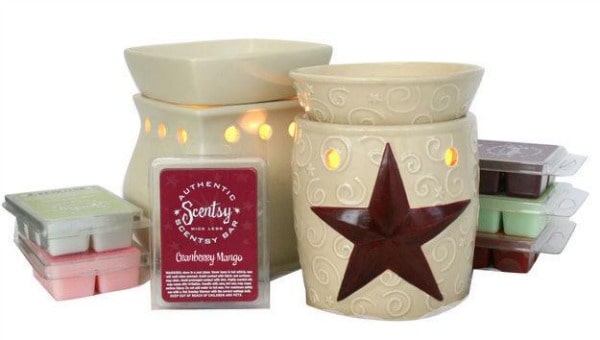 I have more Scentsy products than I can even count, so I was delighted when Independent Scentsy Consultant Maron Gibbons asked to be a part of this years Christmas in July event.
From full size warmers in three different rooms to plugin warmers in every bathroom – plus a couple dozen bars of scent – I am a fan of every product they have ever put out.
We even have our own little "jungle" of Scentsy Buddies.
Independent Scentsy Consultants have the opportunity to begin their journey with an affordable starter kit which includes demonstration products, scent testers and business materials needed to succeed and provide customers with a fun and enjoyable party experience.   
Consultants also have the opportunity to earn a competitive commision as well as bonuses and awards including cash, trips and products.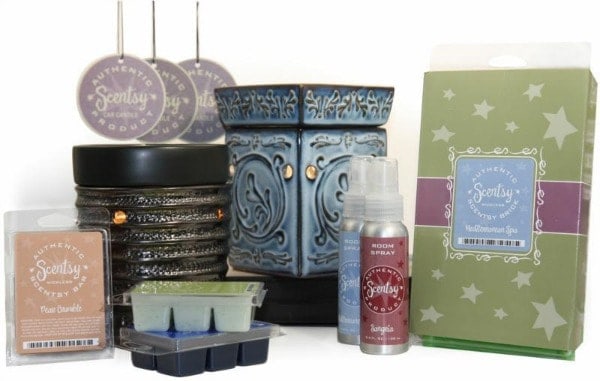 Independent Scentsy Consultants also bring the FUN into the party environment and Scentsy backs up the fun with a generous Hostess Rewards plan which includes free, discounted products and exclusive Hostess Only products.   
Whether you host a traditional home show, an open house style event or a basket party, you earn the same rewards based on guests purchases and bookings.