If you have been around PartyPlanDivas long, you know one of the things I am a bit of a stickler about is "getting dressed to hairspray" every single day.
This means that every single day I am fully dressed with my hair done and a full face of makeup – even if it is minimal… and this has been my habit since I was a young girl.
Not only do I feel better when I know I am "put together" but I also get more done, and I am available to run out of the house for errands or to meet a customer even at a moments notice.
Doing this takes a lot of time to do every day (even when there are days I do not even walk outside) so I was excited when Independent Senegence International Distributor Jody Townsend joined our 2016 Christmas in July Event with a product that would help speed things up!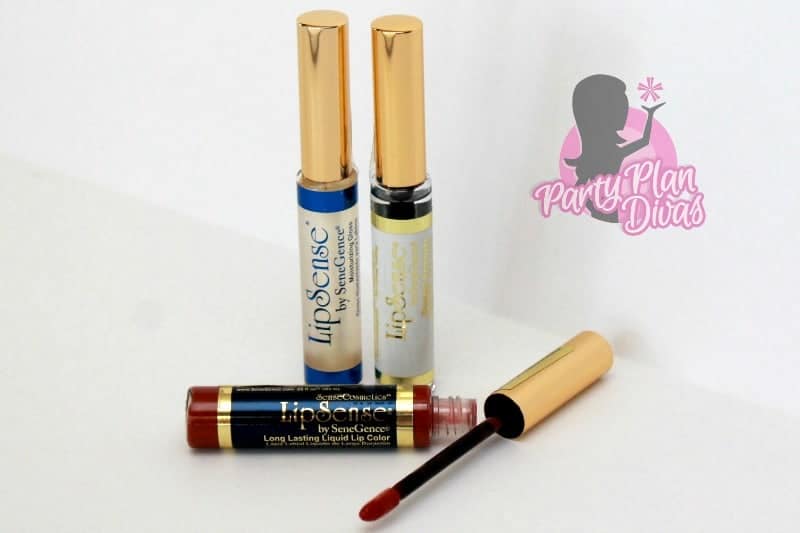 Even minimal makeup requires lipstick – but for some reason, I seldom ever put it on!
I guess because I feel like one I put it on one time, I have to put it on about 26 more times during the day to keep the color! LipSense by Senegence International virtually eliminates the need to constantly reapply your lipstick with lip color that stays on for up to 18 hours!
Yes, you read that correctly – 18 hours of beautiful lip color!
You can not beat that! Jody let me choose from over 75 beautiful colors and I chose Persimmon… and absolutely love it.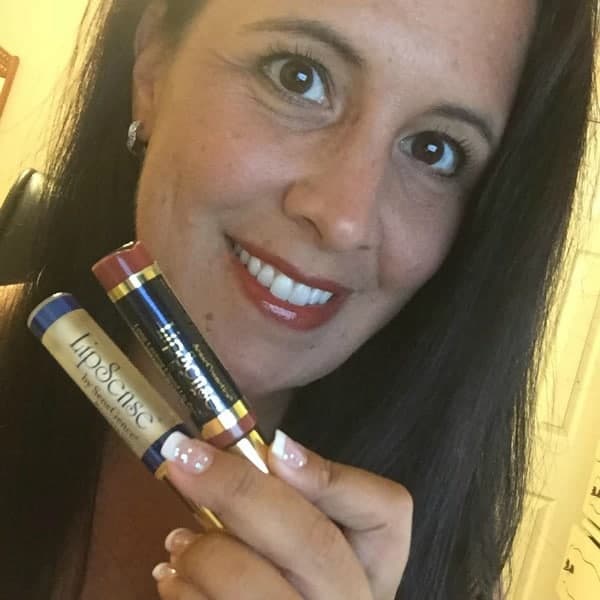 It takes me just a few seconds in the morning to add all day lip color which stays on even though talking, eating, kisses, and even while I am teaching my fitness classes in the afternoon. LipSense should be applied in three layers:
• 1st layer – touches the skin's pH and will begin to break down first and fastest.
• 2nd layer – protected from the bottom, away from the skin's pH, by the first layer.
• 3rd layer – protects the second layer from the top down and prevents sheering of second layer of color by keeping away friction, saliva, and the natural environment.
Jody also sent a tube of Glossy Gloss which I love – it keeps my lips soft and moisturized for hours.
As someone who uses chapstick literally dozens of times a day, I was impressed with how long this kept my lips feeling great.
The Ooops! Remover is also a must have – just in case you get LipSense where it doesn't belong!
Senegence International offers an impressive line of quality products for women of all ages.
Their proprietary anti aging formula skin care, specialized treatment products and long lasting color cosmetics offer the trifecta for beauty.
As a Senegence International Consultant you can run your business your way with unique, quality products not available anywhere else! Check out Jody's website to learn more!