I am not a particularly "crafty" person. I have way more Pinterest fails than successes, and though I own hundreds and hundreds of dollars worth of crafting stuff… I still lack in the creativity department. However I do have a desire to be crafty, and I am very good at following directions – so I was excited to get to work with Independent StampinUp! Creative Coach Jody Townsend for the Christmas in July event!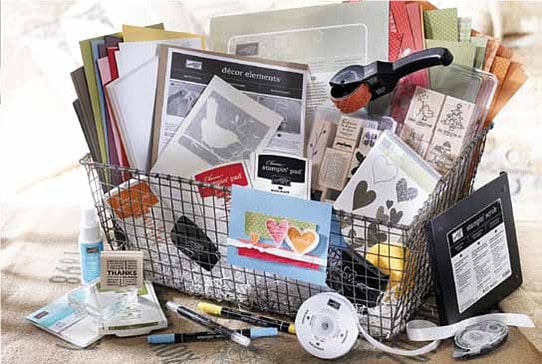 StampinUp! is a leading direct sales company that specializes in paper crafting. Their extensive line of rubber stamps, papers, and scrapbooking accessories will help even the crafty-challenged to make beautiful cards, gifts, and scrapbook pages.
Jody sent me the All Shook Up Kit from StampinUp! which is part of their Paper Pumpkin program. The Paper Pumpkin is an awesome subscription program that sends you a complete crafting kit every month. One thing I love about this is it is literally everything you need – and nothing you do not need. As a novice crafter I easily have hundreds of dollars of products that I have purchased from the craft store that I *thought* I needed… and have never used.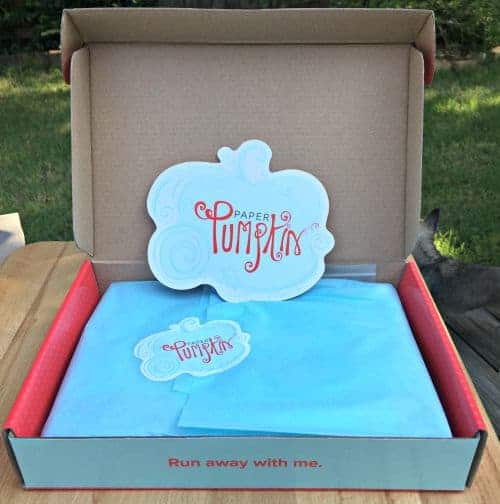 The All Shook Up Kit includes:
* All Shook Up Photopolymer Stamp Set
* Smoky Slate Classic Stampin Spot®
* 9 Gray card bases
* 9 Green envelopes
* 9 Window sheets
* 9 Printed photo frames
* 5 Sheets of confetti stars
* 3 Sheets of die-cut word stickers
* 1 Bag of sequins
* 40 Foam adhesive strips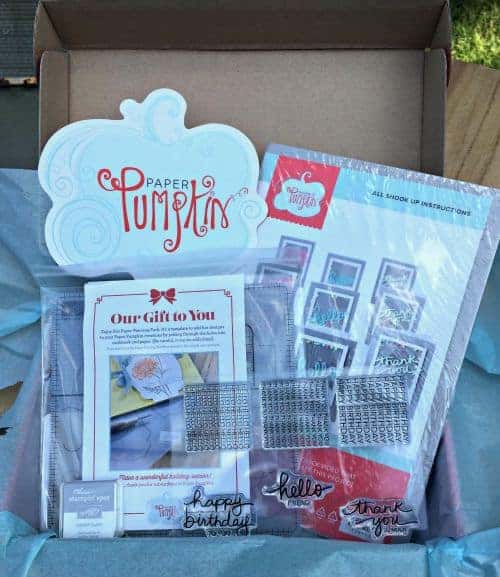 The kit makes these super cute cards with loose confetti that "shakes" behind the clear window sheets. I was so glad the words were already cut – literally all you have to do is follow the instructions to assemble, and voila! You have a beautiful little unique card for a birthday, thank you, or just to say hello!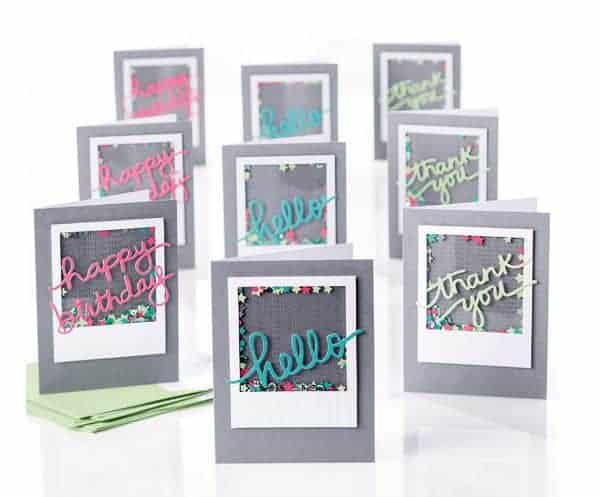 StampinUp! products will make you fall in love with crafting again – even when you are as bad as I am LOL Even beginner crafters can make beautiful products that they can be proud of. You can check out everything StampinUp! has to offer by checking out Jody's website.