Stampin UP! founded by 2 sisters and a dream of not only expressing their creativity but sharing it with others. Stampin UP! products have been helping people do that very same thing for more than 25 years now with demonstrators around the world sharing products, projects and teaching techniques.  Stampin UP! products are perfect to help you create handcrafted cards, scrapbook pages, home decor and more and are sold exclusively by the network of Demonstrators in many countries.
StampinUp!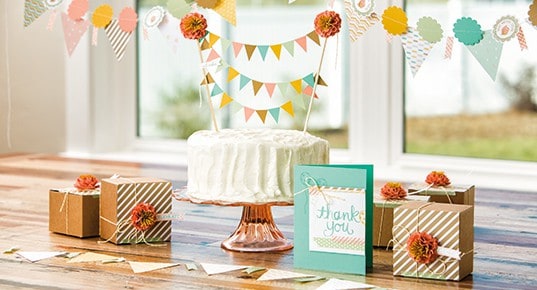 Independent Stampin UP! Demonstrator Sharon Armstrong sent me some great products that make preserving memories simple and "Lynsey" proof. I'm not really a crafty person in regards to scrapbooking, I've just never been able to "get it" and frankly I don't really have the time to not only shop for and coordinate products but to actually get into a creative mode to put my pictures into albums.  Sharon nearly read my mind when she sent this amazing package of products! I received an assortment of Stampin UP! Project Life products to share with you for the 2014 Party Plan Divas Holiday Gift Guide. Holy WOW, this is a GREAT way to easily put together your photos with embellishments and more that is also quick as can be.  The Espresso Album and photo pocket pages are easy to put together quickly.  Then using the Everyday Adventure Project Life Accessory Pack and the Everyday Adventure Project Life Card collection it is so easy for me to basically "drop & done" in minutes.  The guesswork of trying to coordinate colors or pieces together is already done for me and the Card Colletion provides me the perfect pieces to accent my pages as well as leave a spot to write down the memory captured in the photo.   Stampin UP! has partnered with scrapbook superstar Becky Higgins to bring authentic Project Life products to you in Stampin UP!s exclusive colors and designs.  Not only is it easy, it's affordable.  I was pleasantly surprised to find how affordable it was to be able to put together an album of some of our favorite summer memories because for years I've had friends tell me how expensive their scrapbooking hobby is.  Stampin UP! even offers Project Life cards in Digital Download format so you can really take your memory keeping on a roll.  Stampin UP! Project Life Collection also includes Photopolymer stamp sets, punches, and various theme product packages.  The little corner punch is so much fun and I might have gotten a little punch happy because I realized I had just about punched every piece I slipped into the album!   This was actually FUN and didn't feel like a chore at all which is another part of the "fear" of scrapbooking for me.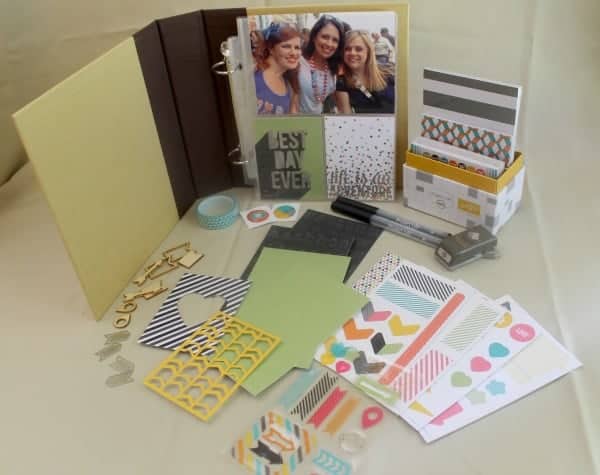 Hosts earn FREE products as well as discounted products when you have friends over for a Stampin UP! party, also known as a Workshop where many times you and your guests even get to create a hands on project right there with the guidance of your Stampin UP! demonstrator!
When you become a Stampin UP! Demonstrator you not only get to express your creativity but you are also inspiring others to do the same.  For just a minimal investment your Stampin UP! Starter Kit is completely customizable to suit your tastes because you get to choose what products and types of business supplies you want to begin your business with.