Catalog Parties are a great way to supplement your direct sales business. While Catalog Parties do not replace in-home and online parties, they are a great way to increase your monthly volume, reach new people you otherwise may not reach, and set up an incredible opportunity for adding your Catalog Party Hostess to your team!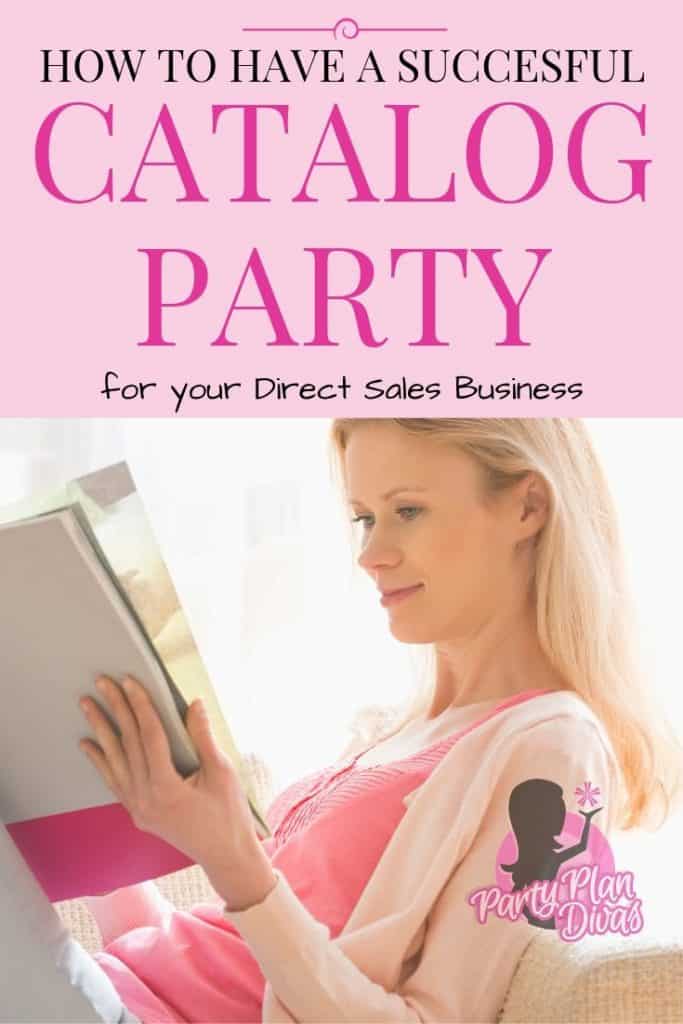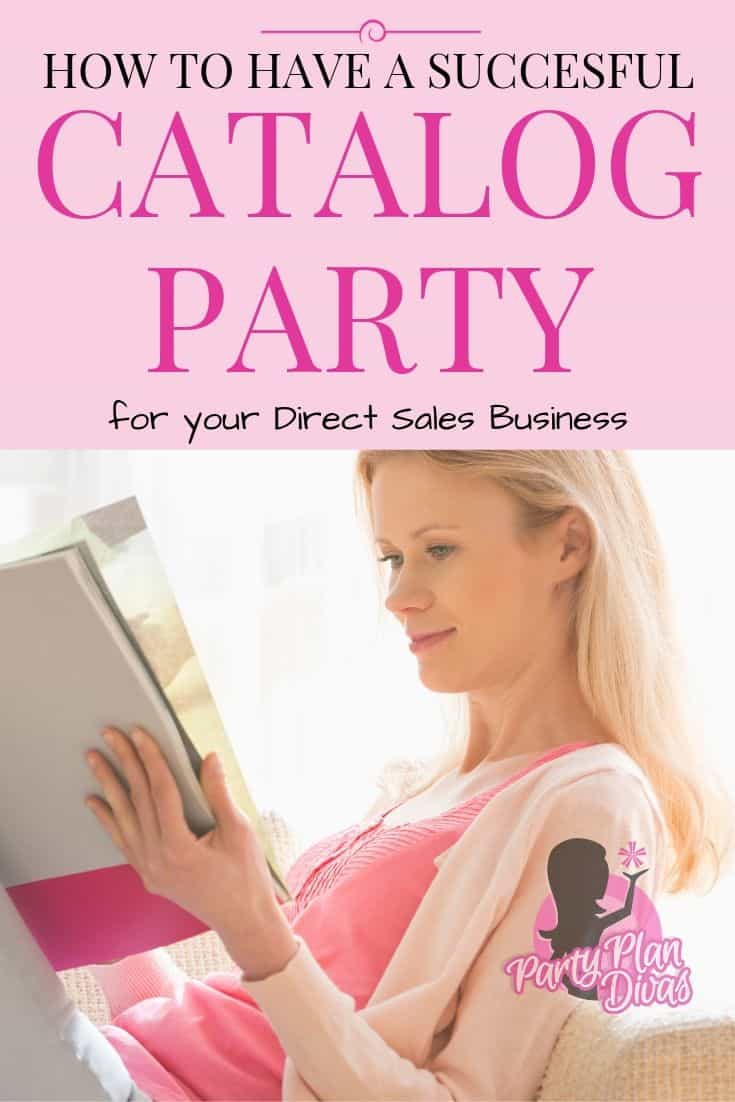 Check out this live training on How To Have A Successful Catalog Party:
Want more help with your social posting? How about 135 prompts and pre-written content at 50% off?
Simple Social Promos gives you three months work of
social posts and ideas!
Use and reuse this content to have a consistent source of content that attracts your ideal customers and team members.
In this package you'll get:
90 content prompt ideas
30 pre-written social posts
15 pre-written blog posts
You can click here to get it for 50% off with coupon code: simple (only $7.50 after coupon – that's $2.50 per month!)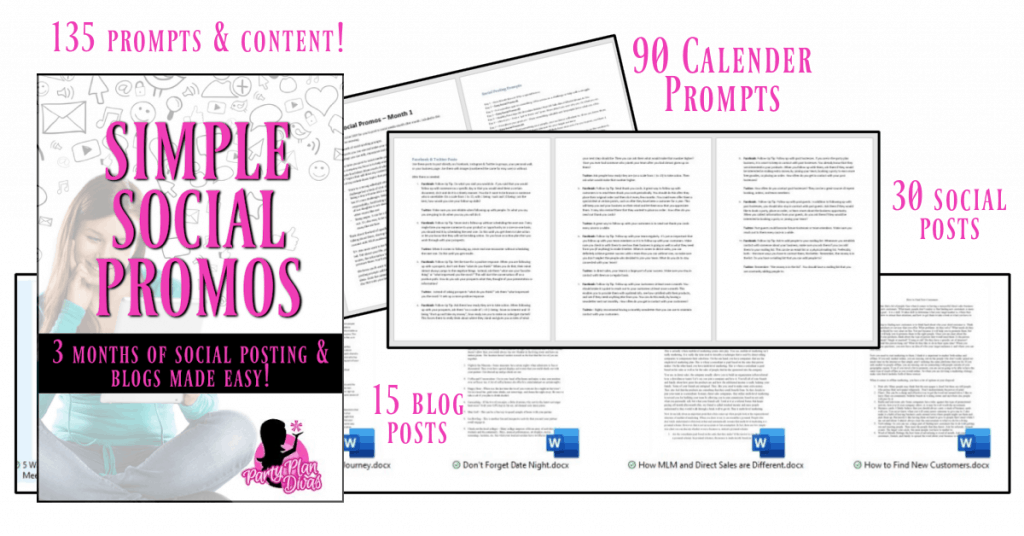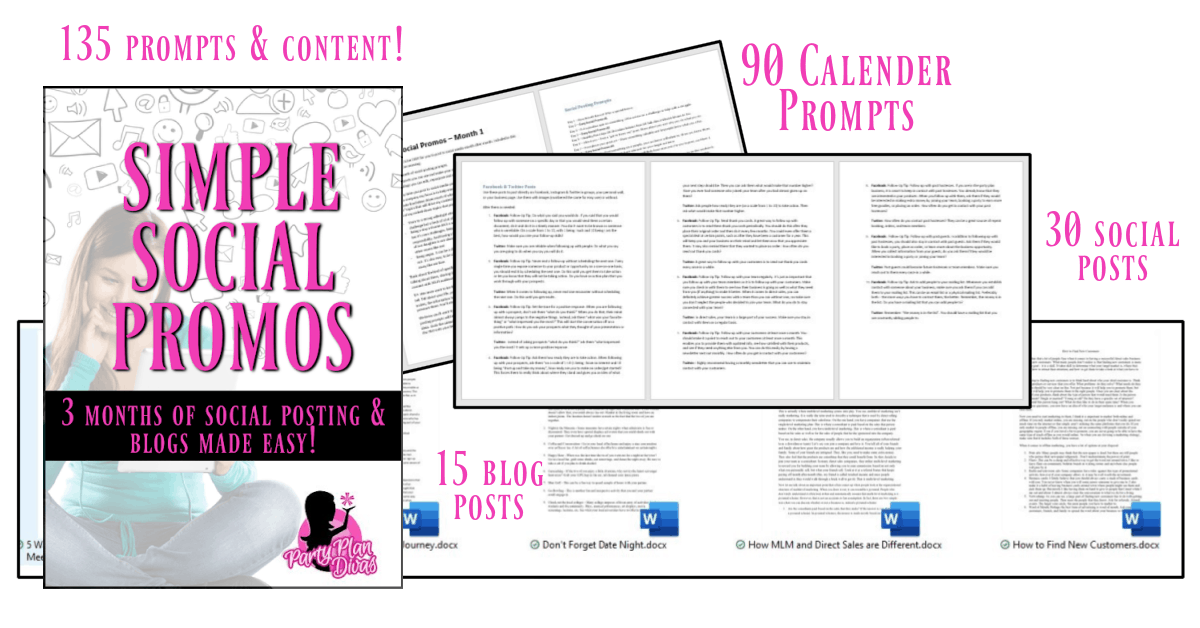 Thank you again for subscribing! I look forward to working with you!
Much love and success,
Angela