Take Shape for Life knows that good things always comes in threes and their company philosophy takes that adage to heart.  With a combination of a personal Health Coach (a professional weight-loss Coach) like Laura Morris, the Medifast 5 & 1 plan and the Habits of Healthy System (which sets you up for a lifetime of good health), you are on your way to a healthy weight so you can "Take Shape for Life!" Take Shape for Life will provide you the one on one support you need along with all the tools necessary to successfully lose weight and become a more healthy you.
Take Shape For Life

To Take Shape for Life you will do a 3 step plan that begins with the Medifast 5 in 1 Plan moving on to the Transition phase and ultimately carrying on with the Maintenance phase for Optimal health. The Medifast 5 & 1 Plan features medically formulated meal replacements that are nutritious and created to help you lose weight safely and quickly. You choose 5 Medifast Meals daily, eating one every 2-3 hours. Doing this helps your metabolism stay in high gear which helps you burn calories and fat, this also helps prevent hunger pains. You also will have a Lean & green meal to eat at anytime and this is 5-7 ounces of a lean protein and 3 servings of low-glycemic vegetables combined to keep you full and give your body it's necessary nutrients. With more than 70 different foods and flavors there is something for everyone. All of the meal replacement choices have similar nutritional makeup and are easily interchanged for the most part.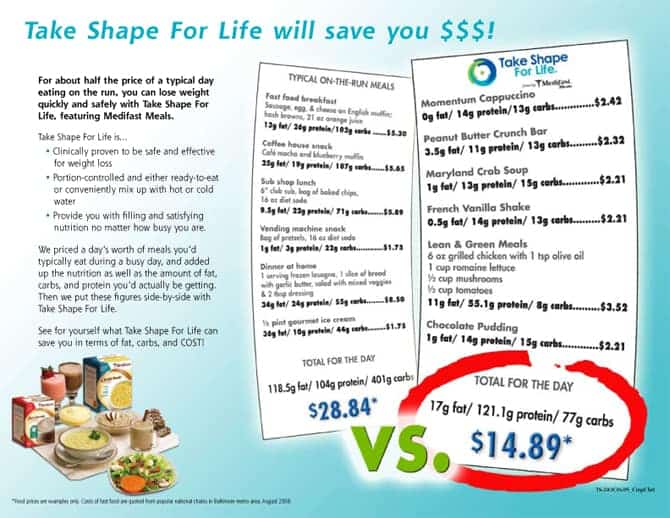 Once you have gone through the first phase with Take Shape for Life you will move to the Transition Phase, this is where you will increase your daily caloric intake by reintroducing various food choices to your diet each week for approximately 6 weeks time. The ultimate goal is to sustain a healthy weight and active lifestyle by maintaining a balanced diet with proper caloric intake and staying active through exercise. You will achieve the BESLIM Lifestyle by following the 6 key components for achieving this ultimate goal and optimal healthy – Breakfast everyday, Exercise, Support, Low fat meals (5-6 per day), Individual plans (no one size fits all dieting) and Monitoring (tracking your meals and weight).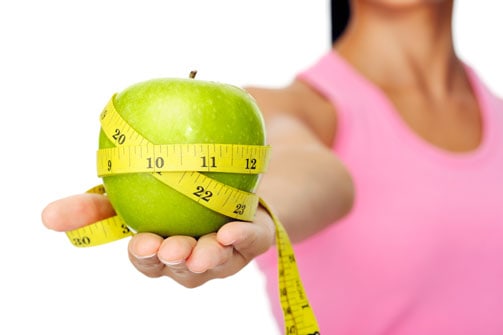 Take Shape for Life also offers a BeSlim Club where you can save and enjoy discounted or free shipping on your 5 & 1 plan meals.