You may have seen me poke fun at myself on social media about my cooking skills… or lack thereof. Cooking is certainly not my strong suit, which is why one of my all time favorite direct sales companies is Tastefully Simple – a company that helps people like me who lack in either skill or time (or both!) to put healthy, delicious meals on the table in minutes. You can't beat that.
Independent Tastefully Simple Consultant Jody Mischik participated in this year's Diva Holiday Gift Guide – and as usual – it was delicious.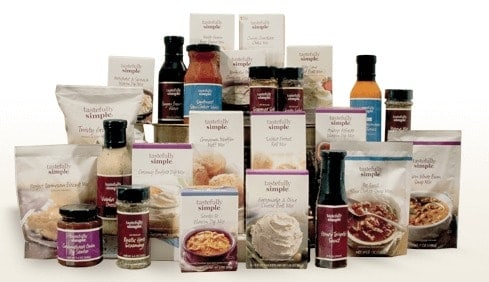 Tastefully Simple has been creating delicious gourmet food for over twenty years. Their simple approach to delicious dining has made them a leader in the food based direct sales industry.
Most all of their recipes call for a handful of on-hand ingredients that transform your boring food into restaurant quality cuisine… even when you are not that great in the kitchen.
Their mission to make putting food on the table easier so you can spend more time with your loved ones has been a hit with tens of thousands of customers nationwide.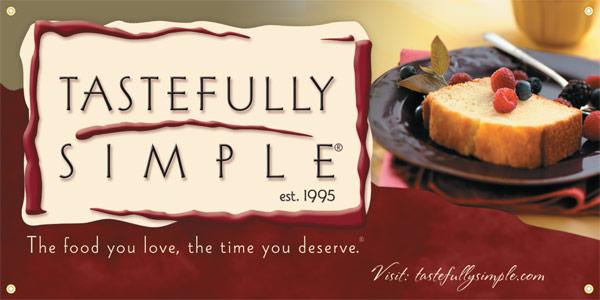 I was delighted to try a new product for this year's Diva Holiday Gift Guide. I have long been a fan of Tastefully Simple, and their Ultimate Beer Bread is an absolute staple in this house.
But I also keep on hand the Bacon Bacon, Garlic Garlic, and Spinach and Herb seasoning blends… I mentioned I was a fan, right?
Independent Tastefully Simple Consultant Jody Mischik sent me the Artichoke & Spinach Sauce Mix. Talk about YUM.
I only had to add two ingredients from home and voila – a perfect sauce that I poured over pasta for a delicious meal.
The girls absolutely loved it – so much that I did not get a picture before it was all gone!! Next time I am going to include chicken!
You can host an in home tasting party with Tastefully Simple to learn great tips and tricks for getting dinner on the table fast – while earning free and discounted products.
As a Tastefully Simple Consultant you can build a business sharing delicious gourmet foods!