I remember the very first Thirty-One Gifts party I went to many years ago. I was completely in awe at all of the beautiful bags, totes, cubbies, wallets, and more.
Not only did I love all of the fun, bright, colorful prints – but I loved the functionality of each piece, and could easily explain why I needed every.single.one. of them.
Since that party, I have racked up a pretty impressive collection of Thirty-one Gifts products, so when Independent Thirty-One Gifts Consultant Hope Wissel decided to be in this year's Christmas in July gift guide I was stoked!
I was even more stoked when I opened the package to find one of my all time favorite products – All About The Benjamins – in Daring Cobalt Petal Punch.
Hope did not know this, but I have actually been carrying this little clutch wallet for months now. It has been my favorite, so it was no surprise that it is Hope's favorite too.
All About The Benjamins is the perfect wallet for anyone. It has 13 interior credit card pockets, a clear ID window, a zippered pouch, and more. It also has a D-ring so you can attach a wristlet strap which is how I have been carrying my Candy Pink Pebble wallet.
My favorite part is that it fits absolutely everything – including my huge iPhone 6+ phone in its great big Pelican case.
I do not like always having to carry a great big purse – so this easily puts everything I need in the palm of my hand – all zipped up securely. It even has room for my little tube of lip balm that I can't go without.
With the addition of the wristlet I can take my All About The Benjamins shopping, to dinner, or even to a night out on the town.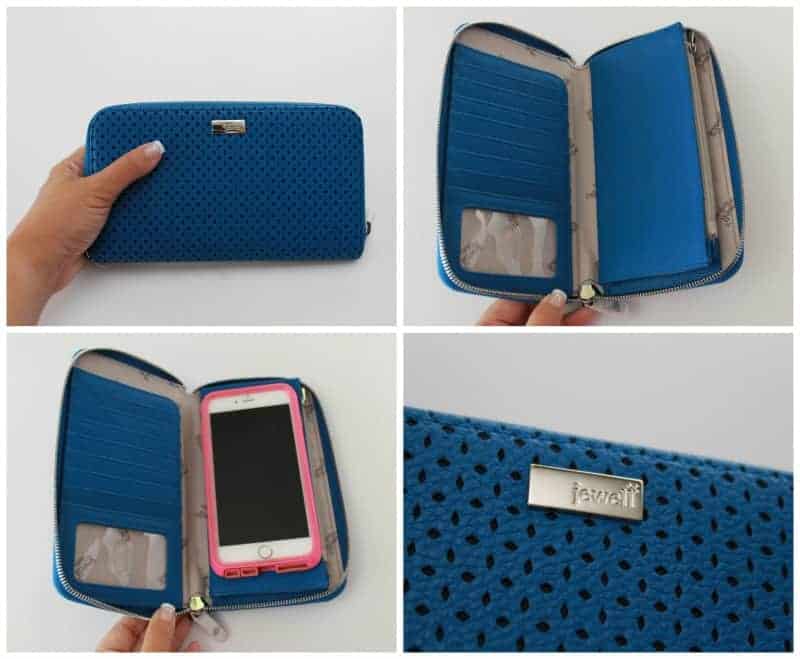 Thirty-One Gifts is known for their quick quality bags in gorgeous, unique prints.
Since 2003, Thirty-One Gifts has been empowering women to own their own business while also giving back through Thirty-One Gives which has donated over $80 million in cash and products to improve the lives of women, girls, and families.
They offer products for your home, your office, school, and day to day. No matter what you need to store, organize, or carry – Thirty-One Gifts has the perfect bag for you.