Growing up I remember my Mom having a whole section in her closet full of different bags. No matter where we were headed – whether it was a trip or to the beach or just needing to take some extra stuff to school, Mom had the perfect bag for it.
Now that I am a Mom, I totally understand why Mom collected so many "perfect" bags, and I have to say that over the years I have accumulated quite a collection thanks to Thirty-One Gifts Consultants like Hope Wissel!
Thirty-One Gifts literally has a bag for everything – I know, because I probably own 80% of them! – and is a perfect gift for Mom any time of year!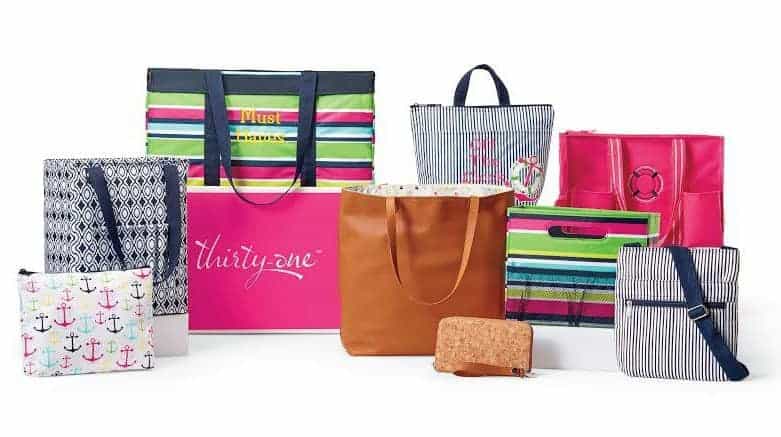 Thirty-One Gifts offers an impressive line of high-quality bags, totes, purses, organizers, stationery and more! Their fabrics are exclusive and prints are recognizable anywhere.
I love when I am out and about and see other Thirty-One Gifts lovers toting around one of their favorite bags!
As someone who teaches time management and organization, I love all of the organizing tools they offer as well for your home or office or even to organize your direct sales business! (Check out my video on the Timeless Beauty Bag for Catalog Parties!)
What began with a few bags in one woman's basement has grown to dozens of products and designs and over 90,000 Independent Consultants across the USA and Canada.
Independent Thirty-One Gifts Consultant Hope Wissel sent me the Cool Clip Thermal Pouch in the Ribbon Stripe pattern for inclusion in this year's Mother's Day Gift Guide.
This was one of the few products I did not already own – but I can tell you I already know I need another one!
This little bag is absolutely awesome and so convention to literally "clip on" and go! I love that it is thermally insulated, so it can hold things like cold snacks or cosmetics like lipstick and keep them from melting for a couple hours – something very much needed living in Florida.
And like most Thirty-One Gifts products, it can even be personalized!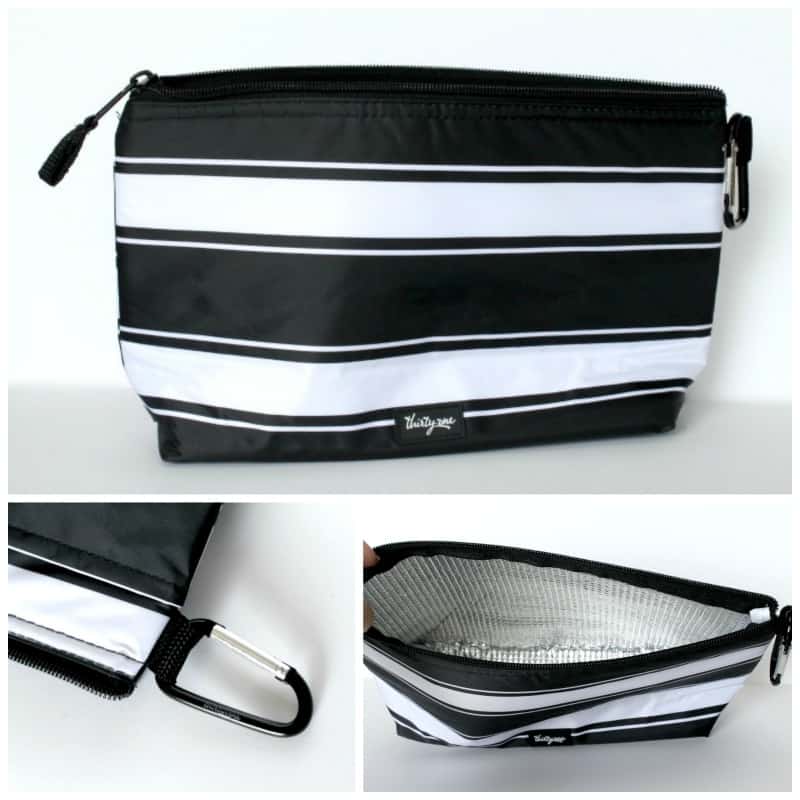 Thirty-One Gifts is the perfect product for and Mom, Grandma, Aunt, Sister, or Cousin on your list – and be sure to grab some for you too!
Having "the perfect bag" for whatever you need is a great way to stay organized! You can even host a party in-home or online and earn free bags for you while your friends and family shop!
Or maybe you want to join that team of 90,000+ and build a business helping people get organized in style! Check out Hope's website to learn all the different ways you can get involved in Thirty-One Gifts.