Threads Worldwide empowers women worldwide to create a sustainable income by the creation and offering of handmade bracelets, earrings, necklaces and various accessories that are crafted by artisans.
With the belief that the best way to provide opportunities to build thriving communities and remove poverty from the lives of many families, Threads Worldwide feels that everyone should have the ability to achieve economic prosperity and they do this through their fair trade movement.
With artisans from Cambodia, Guatemala, Indonesia, Vietnam and more, Threads Worldwide is impacting families near and far.
Threads Worldwide Invest in Women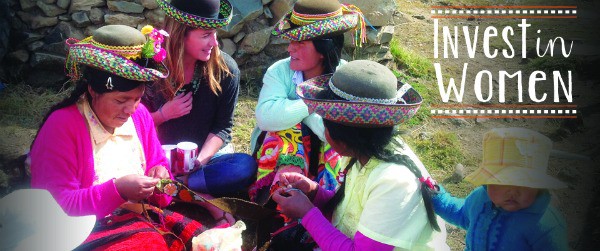 I received a beautiful piece from Threads Worldwide amazing collection of bracelets. Independent Threads Worldwide Consultant Rachel Jewell sent the Mena Bracelet which is individually handcrafted in Ethiopia.
These bracelets are made using recycled gun metal into eight strands with a snap closure. This bracelet looks beautiful and it's soft neutral color looks great with any outfit.
The band fits me well but I can see how someone with a bigger wrist may find it's hard to snap but I love the way it fits for me with only a slight bit of movement, this makes it easy to wear while working etc vs some of my other bracelets that almost get in the way when typing etc.
The piece is made with a mix of bead sizes and I think this creates visual interest and the snap closures are on pieces of leather.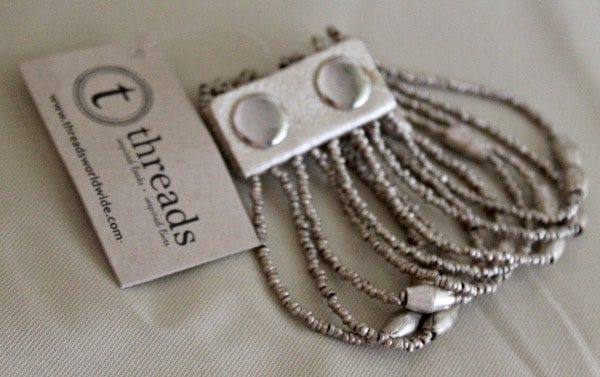 Bracelets aren't the only thing that Threads Worldwide offers, their product line also includes belts, earrings, necklaces, scarves, wallets and bags and more!
With artisans in 10 different countries currently handcrafting these wonderful products, Threads Worldwide has the ability to not only help the artisans but to provide you the consumer wonderful pieces you may not otherwise have access to through Threads Parties all across the United States.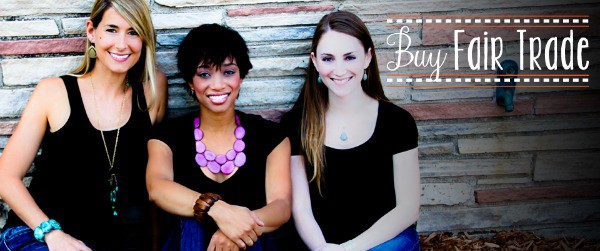 When you host a Threads Party you not only are earning free and reduced price products for your collection, but you and your friends are impacting the lives of many, such as a deaf woman in Kenya or a survivor of trafficking in Cambodia.
Your party and guests purchases give these women artisans have a sense of worth and ability to create a new encouraging future for themselves and their families.
Threads Worldwide products are 100% Satisfaction Guaranteed, providing confidence in your purchases as should you be unsatisfied for any reason you can easily request for exchange, replacement or refund of your purchase.