One of the things I love most about the direct sales industry is how every company has a cause that it supports with donations, funding, and charitable events. Threads Worldwide is a company that has taken that charitable heart one step further – but offering fair trade products made from artisans around the world.
Threads Worldwide has begun a movement to create a world that trades fairly, eradicates poverty, and honors handcrafted over factory-made.
Not many people stop to wonder who makes the jewelry that they purchase – but with Threads you not only know who made it, but you can feel great about helping another woman better the life of her and her family in countries like India, Bolivia, Peru, Indonesia, and more.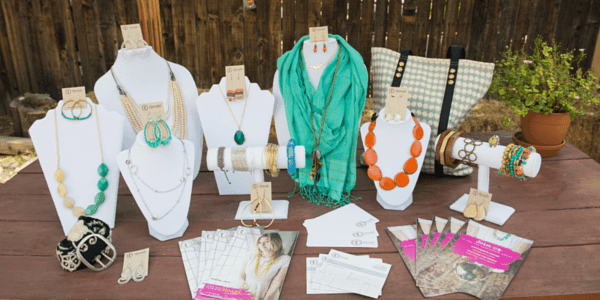 Threads Worldwide Independent Consultant Carly Oduardo sent me a Freesia Bracelet from Ecuador. I wish my photos could really show off just how simply beautiful this piece is.
It is a stretch bracelet so it easily slips on to your wrist and the bold, beautiful colors make it a gorgeous statement piece that will compliment any outfit in your wardrobe.
The Freesia Bracelet is made from Tagua seeds which are harvested sustainably in the Ecuador rainforests.
The seeds are hand polished and dyed by Artisans working in fair trade groups in rural communities around Ecuador.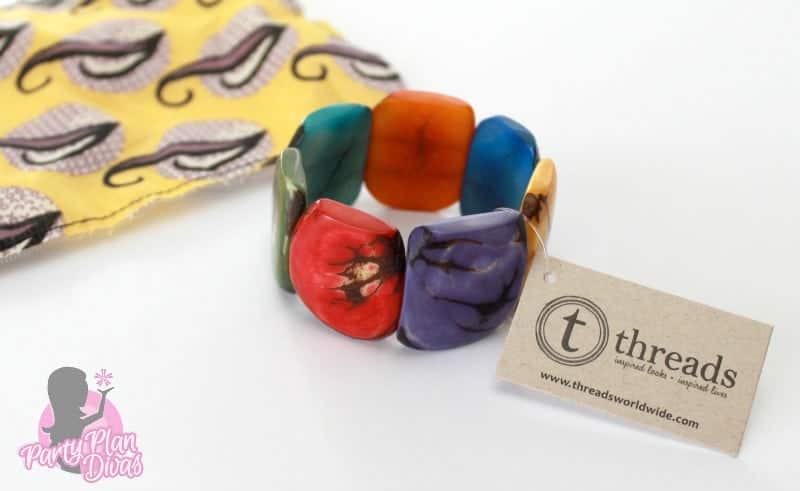 Threads Worldwide is a company all about empowering women all over the world.
As an Independent Fair Trade Partner, you join forces with other life-changing women to lead the fair trade movement by launching your own Threads business and earning an income as you "show the world how to shop with heart."
As a Threads Hostess or "Ambassador" for a Threads Artisan Showcase you can bring a global shopping experience right to your living room.
Threads Ambassadors earn free jewelry as well as exclusive Hostess Only Pieces.