Tocara Jewelry was founded by Randall Markus and David Sigal who for over 30 years have have dared to do things differently and with that have created one of the leading fine jewelry design and manufacturing businesses in North America.
Tocara pieces are exclusively designed and created for the company and sold only via Independent Consultants.
Every piece has a professional designer style and offers superb quality while keeping each piece affordable.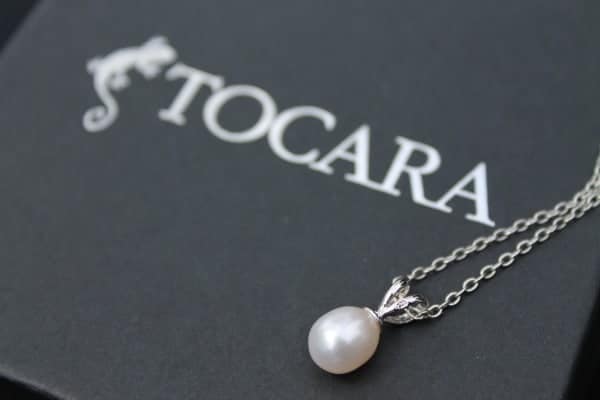 Tocara Independent Consultants have the wonderful ability to work their business around their life and control their income potential.
By offering various levels of starters kits and the ability to even earn those for free by hosting a Starter Show it's easy to become an Independent Tocara Consultant like Suzanne DiLazzaro.
Independent Consultants have the opportunity to not only make a commission of their show sales but they also have less hassle with the direct customer shipping, no fee credit card processing, ability to purchase display samples for up to a 70% discount and best of all, a 100% Satisfaction Guarantee offered by Tocara.
Independent Consultants across the United States and Canada are finding their success with Tocara with the help of the wonderful Hostess Rewards program and scheduling parties.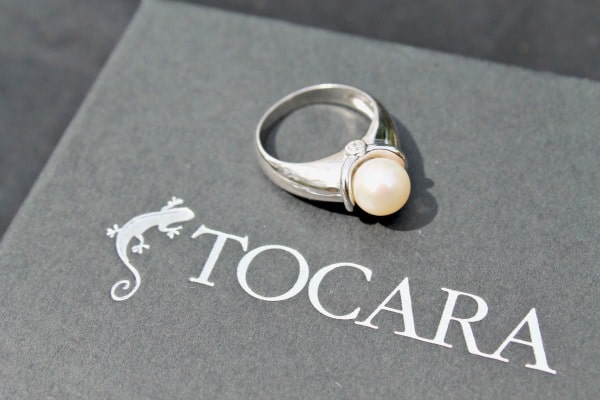 Suzanne sent me two beautiful pieces for this years Mothers Day Gift Guide and once again I'm IMPRESSED with these review products and I think ANY mom would be happy to find these on her breakfast in bed tray on Mothers Day.
I received the beautiful Suzanne Ring and The Natacha necklace… yep, the line is named after her!!  How cool is that!? In fact all of the Tocara lines are named after their Consultants and Staff… I think that is awesome.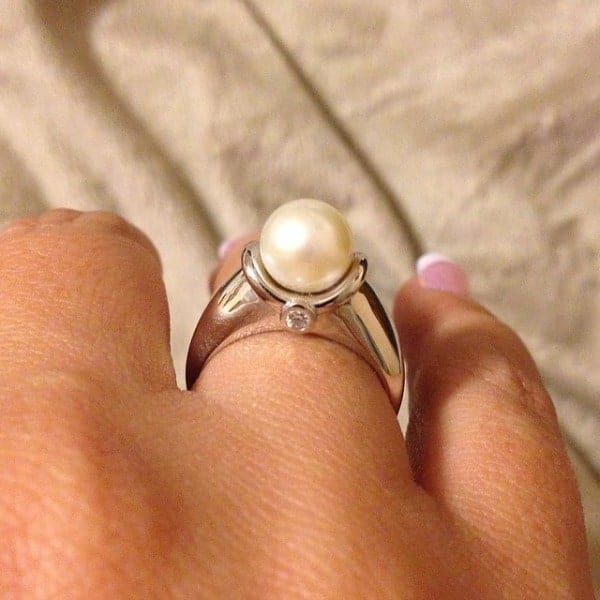 The Suzanne Ring comes in sizes 5-10 and is a beautiful freshwater DiAmi pearl set into a rhodium plated sterling silver ring.
The perfectly sized pearl is cradled in a beautiful setting with the beautiful DiAmi stone twinkling on the band below.
The Natacha necklace measures approximately 17" with a 2" extension on the chain plus the pendant dimensions of 0.9" x 0.39". This delicate piece is great for everyday wear or for special occasions like date night.
The beautiful Swarovski Crystal Pearl is set below a Rhodium plated and Sterling silver piece accented with DiAmi ™ stones.
DiAmi stones are exclusive to Tocara jewelry. Each stone is made using pure elements and the same process that nature would to create precious gemstones of all types.
Using high quality flawless stones each DiAmi ™ stone is faceted and polished to refract light for the ultimate sparkle.