Wrapping up this year's Mother's Day Gift Guide is one of the prettiest items I have ever received in five years of doing these events. It is no secret I am a huge Touchstone Crystal fan – in fact if you watched my webinar on Monday I was wearing the Pave Ovals Necklace that I reviewed in our Holiday Gift Guide.
Touchstone Crystal – a direct sales company from the world renowned Swarovski Crystal – brings beautiful jewelry to a whole new level. Their pieces are timeless, elegant, and give the sparkle that only Swarovski Crystal is known for.
My favorite part about Touchstone Crystal though is that their jewelry matches most anything – so whether you want a touch of sparkle to host a webinar or you are heading out on the town in a little black dress, you can feel great wearing Touchstone Crystal.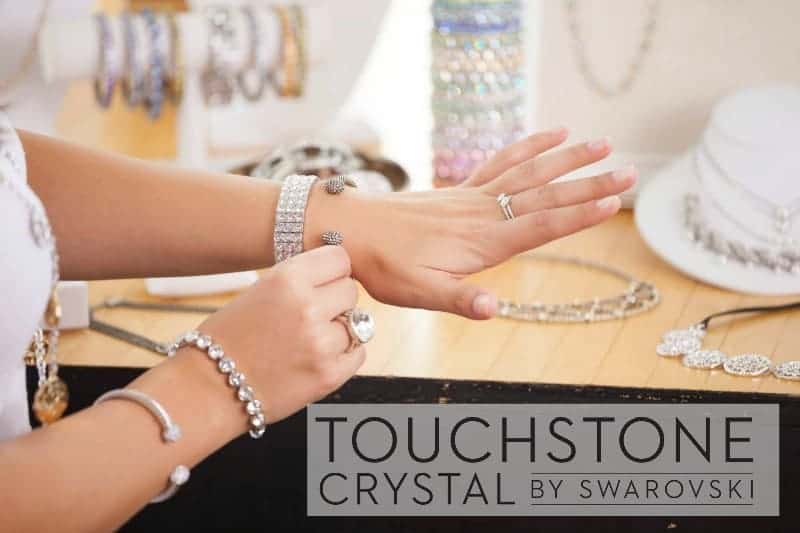 For this year's Mother's Day Gift Guide, Independent Touchstone Crystal GLAMbassador Maria Quaranta sent me this delicate but beautiful necklace.
Now, this is actually from their Birthday Stone Collection – and is the October stone – but Maria knows this Diva is all about the pink!
The Rose crystal Ceralun™ pavé ball swings on a delicate rhodium-plated 15″ chain. It is super light weight but sturdy, and gives off a ton of sparkle in every direction when the light hits it.
It is the perfect shade of pink to match just about everything in my wardrobe and I just absolutely love it!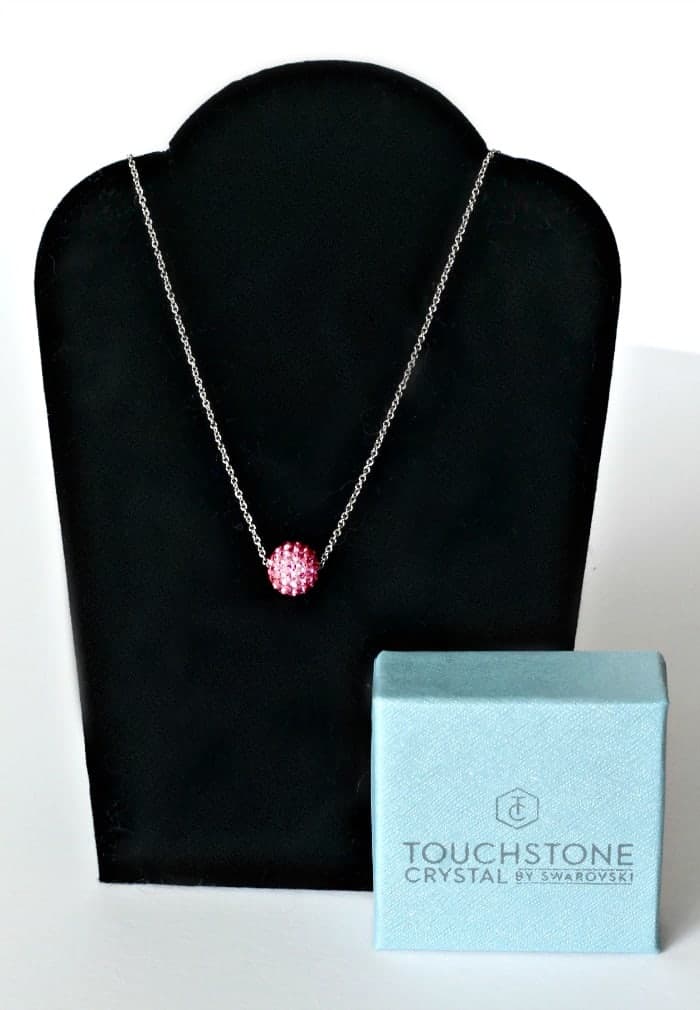 Touchstone Crystal offers products perfect for Mom, Grandma, Aunt, Sister, Cousin – anyone on your list! And of course, you will love it too!
You can purchase directly from Maria or host a party in your home or online and earn free goodies while showing these beautiful pieces to your friends and family.
If you want more, you can join the team of Touchstone GLAMbassadors and build a business with one of the oldest and most well-known names in the industry.
You can check out Maria's website to learn all about how you can get involved with Touchstone Crystal.