When I did our first Gift Guide here on PartyPlanDivas and got to see a Traci Lynn Fashion Jewelry piece first hand – I immediately fell in love.
As someone who loves big, beautiful, bold jewelry, every piece of Traci Lynn that I have purchased or received since then has become an instant favorite.
That happened again with this year's Christmas in July Gift Guide when Independent Traci Lynn Jewelry Consultant Coretta Campbell sent in this beautiful Stiletto Bangle.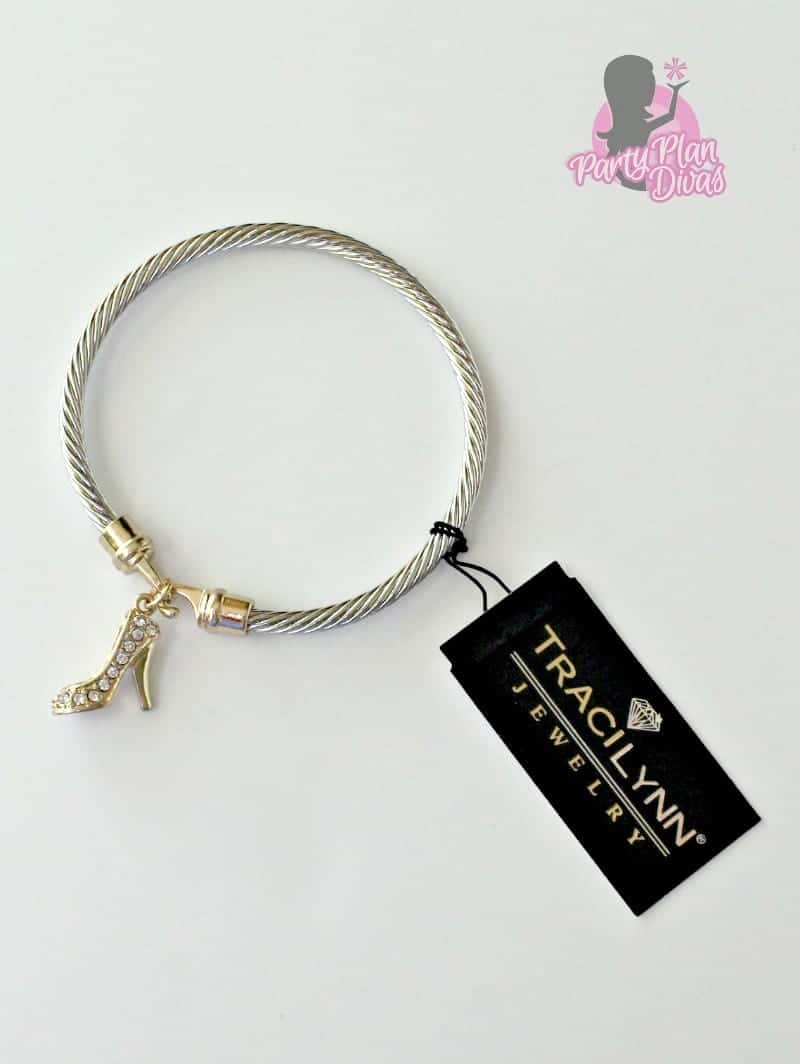 The Stiletto Bangle is a duo tone bangle bracelet with a simple hook closure that is adorned by a tiny little crystal lined stiletto shoe.
Several Traci Lynn pieces have this beautiful little shoe which embodies the class and sass that is Traci Lynn Fashion Jewelry. I am always impressed with the quality of Traci Lynn, and this piece is no exception.
The hook closure makes it very easy to put on and take off with either hand. My first thought was how great this piece would be for someone who had arthritis in their hand and can not manage a different type of clasp.
Personally, I think all bracelets should be this easy to put on!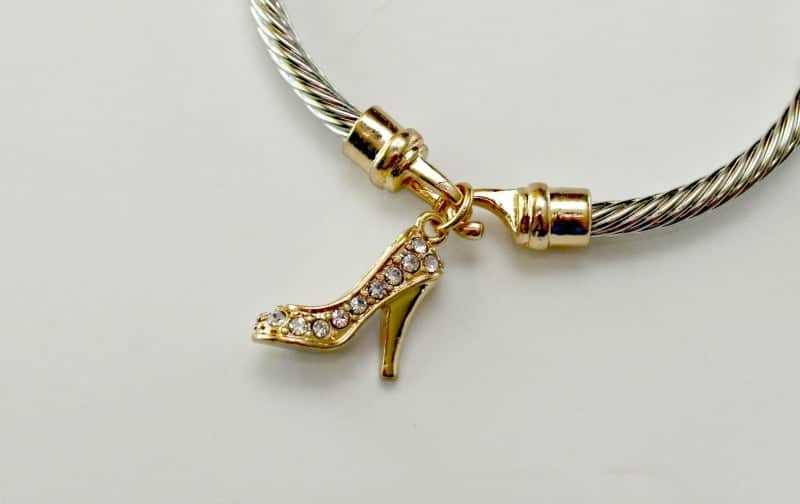 Traci Lynn Fashion Jewelry began in Philadelphia in 1989, but owner Dr. Traci Lynn saw a bigger picture and launched the brand as a national direct sales company in 2008.
Since then thousands of women have embraced the Traci Lynn Fashion Jewelry opportunity of owning their own business. As a Traci Lynn Fashion Jewelry customer, you are wearing some of the most bold, beautiful pieces on the market.
As a Hostess, you can earn free products by sharing Traci Lynn with your family and friends.
If you want even more, you can join Coretta's team and take charge of your own financial future with a generous compensation plan and sisterhood of support.