I am a firm believer that one of the best steps to success is feeling your absolute best. When you feel your best, you are ready to tackle whatever comes your way. But the truth is it is tough to feel your best sometimes.
With our food industry putting additives and sugars into just about everything and the added stressors of work and family and finances… it is way more common for people to feel BAD than to feel GOOD.
That is why I love getting to talk about companies who want to help people feel their best every single day – and give the tools and strategies to do so even for super busy people!
Independent ViSalus Consultant Jeannie Aylsworth sent in one of my favorite products for the 2016 Diva Holiday Gift Guide – Metab-Awake.
This has been one of my "secret weapons" for feeling my best for a long long time.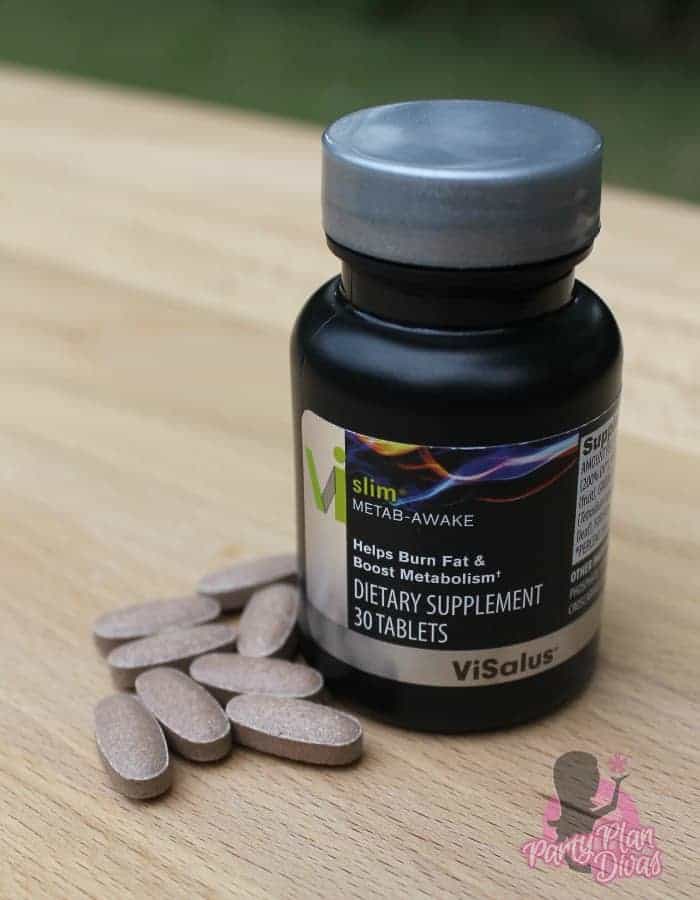 Awaken your metabolism! Help boost your metabolism with Vi-Slim® Metab-awake! tablets. Our proprietary formula was designed to aid your body in metabolizing fats and carbs.

Combined with a healthy diet and exercise, Vi-Slim helps support the body's fat-burning process and may help promote lean muscle mass with no added caffeine.
ViSalus Body By Vi Vi-Slim Metab-Awake is an Herbal Thermogenic Fat Burner & Metabolism Booster that help you rev up your metabolism for weight loss.
As part of the ViSalue "Slim" line, Metab-Awake has Coleus Forskohlii Extract which has been clinically shown to help promote lean body mass. In addition, it also has Yerba Mate and Cocoa Extract which have both proven to help support your metabolism, energy and mood as well as Evodiamine Extract helps support the metabolic rate and help the body burn fat!
My favorite part though – is that I feel like I have a boost in energy – without feeling all jittery like some other supplements make me. Talk about a total win-win.
ViSalus has an entire line of products designed to help you feel your absolute best.
Whether you are looking to shed a few pounds, build your muscle mass, or just simply FEEL GOOD AGAIN – ViSalus has a product for you. Their iconic "cake mix" tasting meal replacement shakes also top my list of favorite products of all time.
You can check out their entire line at Jeannie's website and if you are passionate about helping others feel their best, check out their unique and generous business opportunity!