I love when I buy one item that can be used multiple ways – don't you? It's like buying several different things with one single purchase! I love it! That is one reason I have loved the Steal the Spotlight Necklace sent to me from Independent Vivi Jewelry Personal Stylist Kate Morales! Not only does it have incredible style and sparkle – but you can change up your look with several different styles!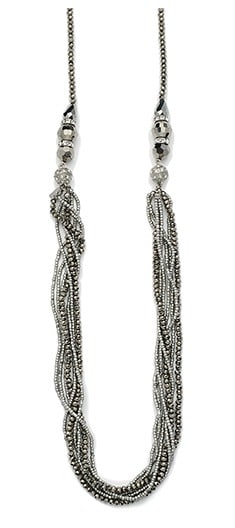 ViVi Jewelry is a new direct sales jewelry company with an impressive line of absolutely gorgeous jewelry. Their name is what they stand for—Vision, Inspiration, Value and Independence. Their mission is to celebrate every woman's individuality and strengthen the bonds of friendship. I love a company that supports and encourages a sisterhood – goodness knows the world needs more of that! Through Independent Personal Stylists, ViVi Jewelry is making waves in the industry with looks to make you feel inspired!

The Steal The Spotlight Necklace is a beautiful statement piece that I have enjoyed wearing four different ways. There are two heavy duty magnets that allow you to change your look quickly and easily. I love that it is magnets and not little lobster clasps – much easier for people with arthritis or on days when my carpal tunnel is screaming. The magnets are hidden inside the little balls – so you do not have to worry about the clasp showing either!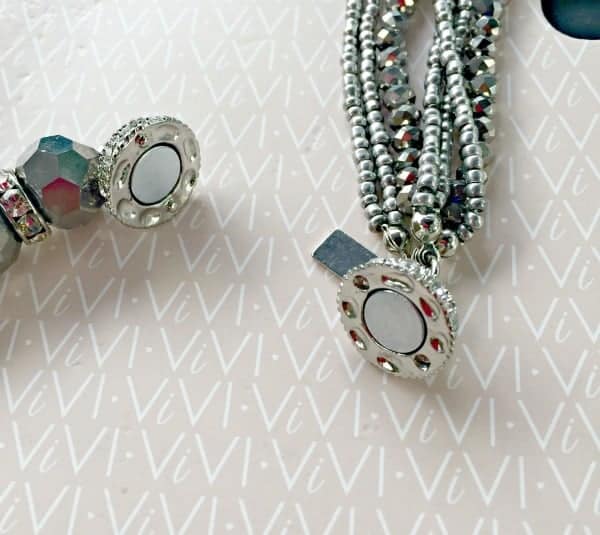 I have perused the Vivi Jewelry website and I love so many of their pieces – they are all so beautiful and unique!! Plus they are all super affordable with a price point you do not expect with such great quality jewelry. You can host a Vivi Jewelry Social in your home or office and earn free and discounted jewelry and accessories. As an Independent Vivi Jewelry Stylist you can build a business sharing fashion-forward, contemporary, and classic jewelry.