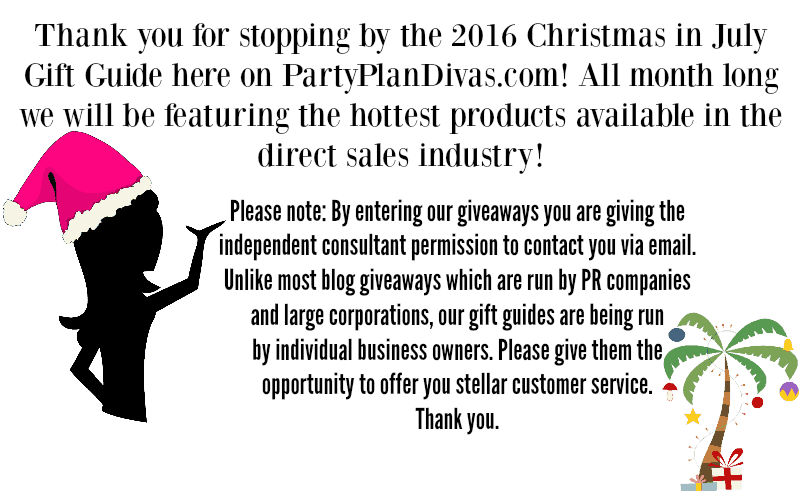 All month long I have been sharing the hottest new products in the direct sales industry this Summer. We have had over forty products featured with giveaways that are perfect for everyone on your upcoming holiday shopping list – but there is one thing we have not talked about… what to PUT them in! That is why I am so excited to wrap up this year's Christmas in July Gift Guide with Whimsical Seasons, LLC – an independently owned company that offers handpainted and mixed media creations for all of your gift-giving and home decor needs!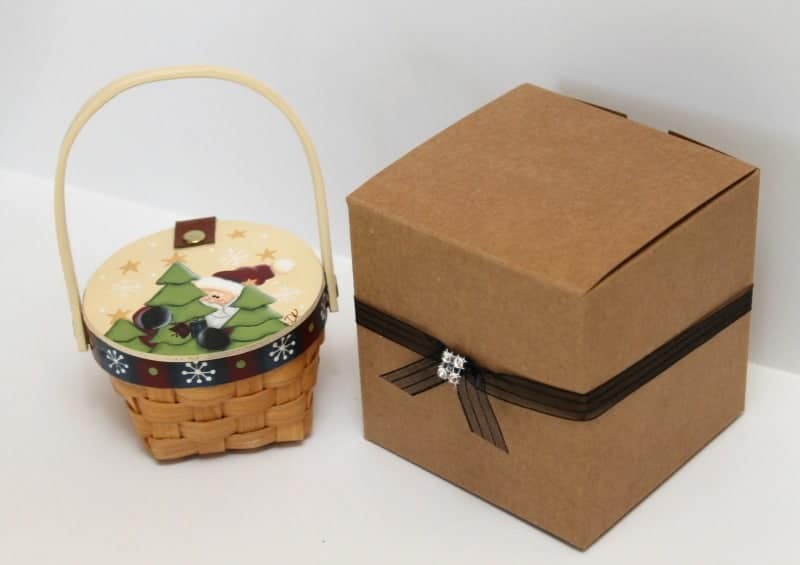 Owner Denise Kondash sent me this beautiful little Santa Mini Basket to be featured in this year's Christmas in July Gift Guide! I was so impressed with how Denise spares no detail – even the box that the basket came in was adorned with ribbon and rhinestones! She knows how important presentation is! The Santa Mini Basket would be a perfect way to "wrap up" so many of our items we featured in this year's gift guide as well as any other small gift! It stands approximately 6″ tall with a width of 3 1/4″ x 3″ deep.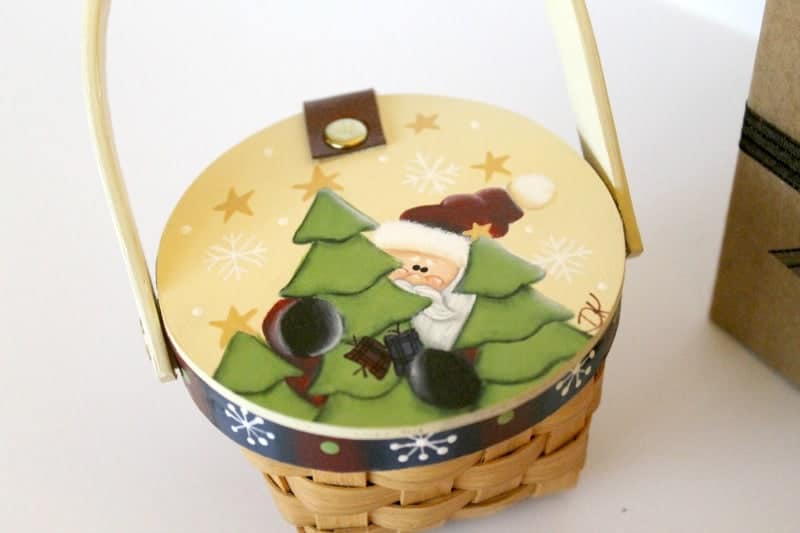 Denise has had the dream of being an artist her entire life, and I am excited to have the opportunity to introduce all of you to her dream that has come to fruition with her own studio! At Whimsical Seasons LLC, Denise creates baskets, ornaments and tree toppers and runs her business online and at local vendor shows. She enjoys creating new products and designs to match her customer's visions and would love to help you add a special touch to all of your gift giving this holiday season.