I used to be well known at every restaurant in town, but in the last few years, I have really been working on serving my family the healthiest meals possible – which starts with cooking at home.
While I am a far cry from a master chef, I am learning that using all natural, quality ingredients is the first step in a delicious, healthy meal that everyone will love.
When I discovered Wildtree several years ago I immediately became a fan, and if you open up my spice cabinet you will see that beautiful green label on most everything I use!
Wildtree products are all free from MSG, GMOs, or artificial food dyes and made from the finest natural and organic ingredients available.
Whether dipping fresh bread into their premade dipping oils or adding some of their amazing seasoning blends to spice up a family favorite, Wildtree products are simple and delicious.

Independent Wildtree Consultant Christine Trumbull sent in the Wildtree Comfort Foods Freezer Meal Bundle for this year's gift guide.
Not only am I looking forward to some delicious new meals to add to my rotation, but I can spend one day getting them all ready – making it even easier to throw together! Gotta love that!
The Comfort Foods Workshop let you prep for ten meals, including Best Burgers Ever, Chipotle Lime Fajitas, and Cheddar & Tomato Chicken Pasta.
The bundle includes Wildtree European Dipping Oil – Mediterranean Balsamic, Roasted Garlic Grapeseed Oil, Chipotle Lime Rub Italian Salad Dressing Mix, Smoked Cheddar & Tomato Blend, Adobo Seasoning Blend, Rancher Steak Rub, Wildtree Gourmet Sea Salt: Five Pepper, and Wildtree Garlic Galore Seasoning Blend.
I can not wait to try every single one of them!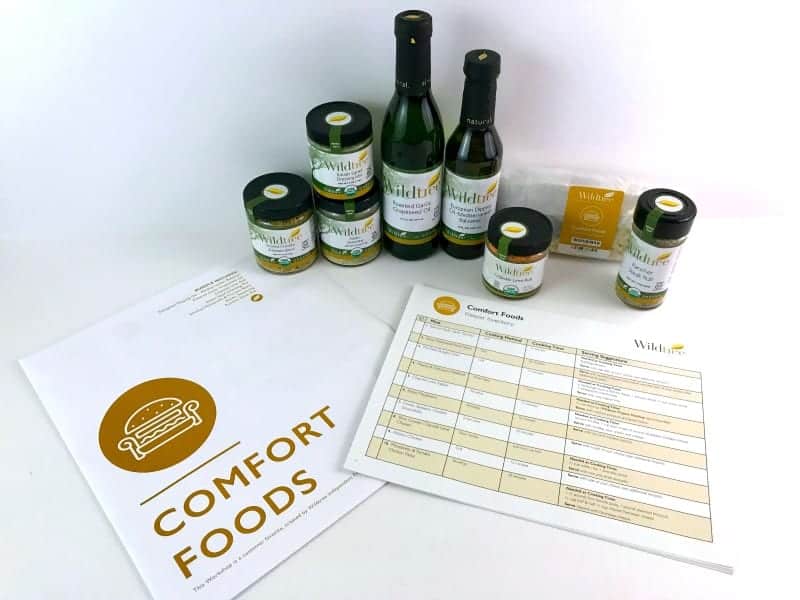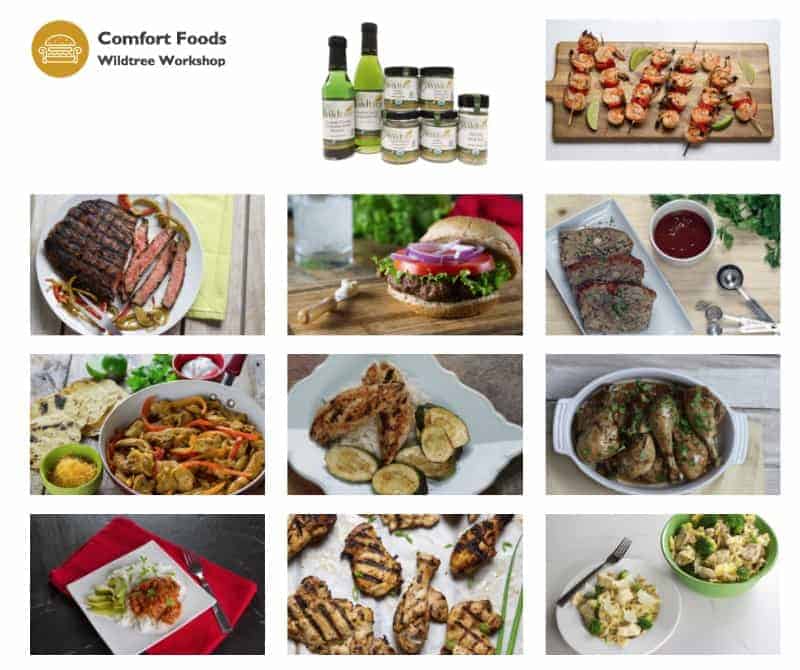 Wildtree offers blends, rubs, seasonings, soups, breads, desserts, and more!
You can purchase Wildtree products directly from Christine's website, or you can host a party to earn free and discounted products too!
If you want even more, consider joining Christine's team and growing a business helping families eat healthier – easier every single day!
Check out Christine's website to learn more about how you can get involved with Wildtree.