If you saw our Avon review earlier, you got a sneak peek at our next product being featured in the 2016 Christmas in July Gift Guide.
I was really excited to try this next product as I had seen videos on Facebook and YouTube showing just how simply amazing it was and I was stoked to get the chance to try it for myself.
The product I am talking about is Younique Touch Mineral Liquid Foundation.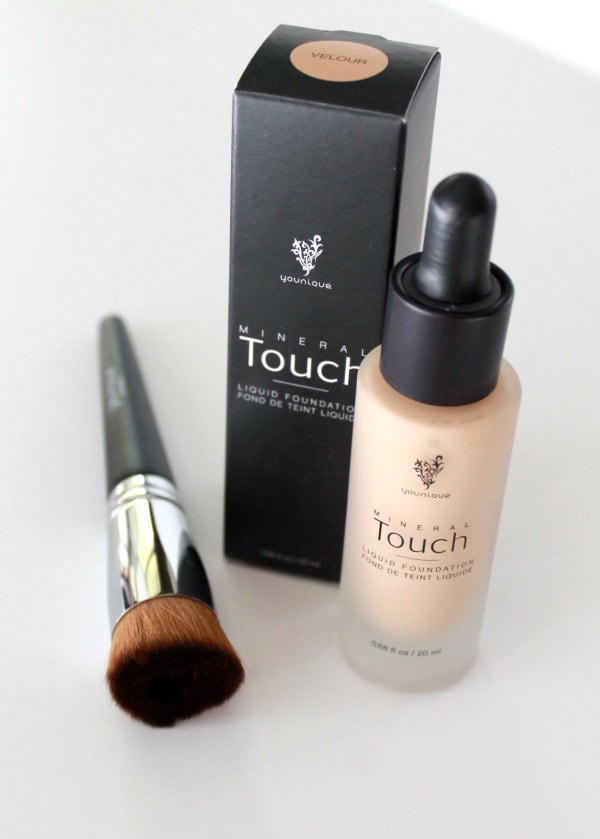 Younique exploded on the direct sales scene with their amazing 3D Fiber Lashes which continue to be one of my most favorite direct sales products of all time.
But Younique actually has dozens of products that make my "most favorite" list, so I was not surprised at all when I tried the Touch Mineral Liquid Foundation, and immediately fell in love.
Independent Younique Chelli Smith did some research first to figure out which shade of the Younique Touch Liquid Foundation would be best for me.
I was super impressed with how neat this color matching system is – we literally found my perfect shade from across the globe. Seriously. (Chelli is one of our amazing Divas serving overseas and still running a direct sales business! How amazing is that!?!) 
We chose Velour… and it was absolutely perfect.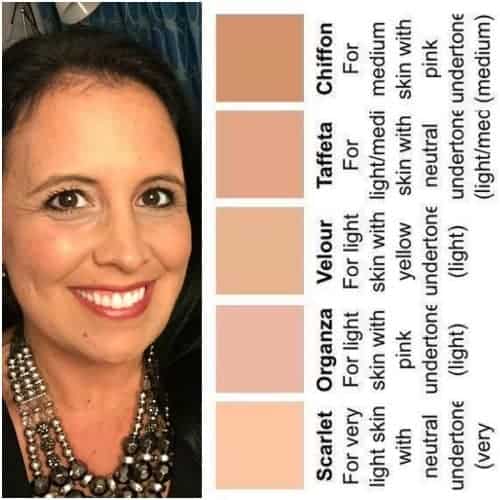 In addition to the Younique Mineral Touch Liquid Foundation, Chelli sent a Liquid Foundation Brush. Now, you do not have to have this brush in order to apply the foundation – but is certainly helps.
You simply shake the foundation up really good and drop just a few drops in the center of the brush.
Then apply using circular motions to your entire face. The foundation goes on evenly and super smooth, with terrific coverage! I was totally hooked!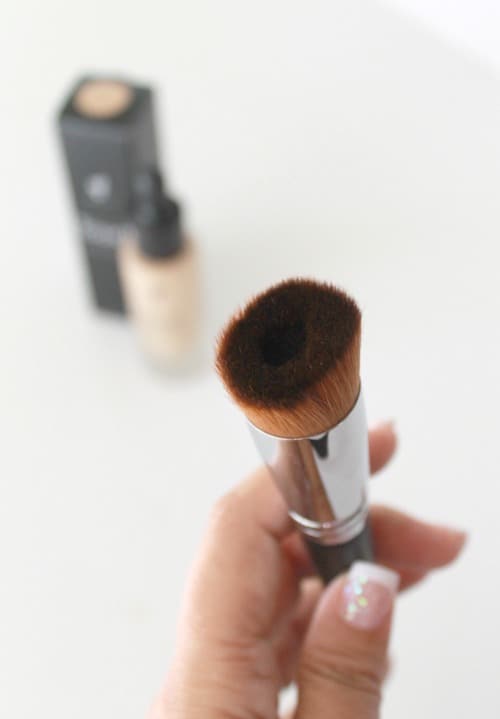 Younique offers amazing products, a great hostess program, and a generous compensation plan.
No matter how you choose to get involved with Younique, you can be confident that you are choosing one of the best products in the industry today.