I talk often about how I am not very talented in the kitchen. I have a few things that I can make that are really amazing. But beyond that… I am seriously lacking. But I love entertaining and having people over, so I need options for making a great meal – quickly – that tastes amazing but does not require a lot of skill. Sounds impossible, right? It isn't! Not thanks to Your Inspiration at Home and Independent Consultants like Annette Hunt!

Your Inspiration at Home is a direct sales company that lets you bring the flavors of the world right to your kitchen. Their unique products offer flavors you simply can not find anywhere else. Their all-natural seasonings, spices, salts and other items are inspired by ethnic regions and custom blended to make cooking fast, simple and healthy; with no added gluten, MSG or preservatives.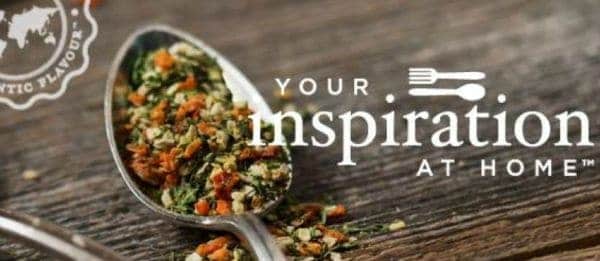 Annette sent me two of their top sellers – the Thai Green Curry Dip Mix and the Buckeye Classic Chocolate Powders. I have to admit – I have never tried anything Thai. We have a restaurant close to our house, but I never think to go! If Thai food is as delicious as this Thai Green Curry is – we will be going to check it out soon. The flavors in this quick mix dip were beyond amazing. And I loved that all I needed was some sour cream and mayo and voila! A delicious dip that I paired with pita chips. I also loved that the tub was a nice big 4.6 ounces – so I can even feed a crowd – which is good because this stuff is delicious.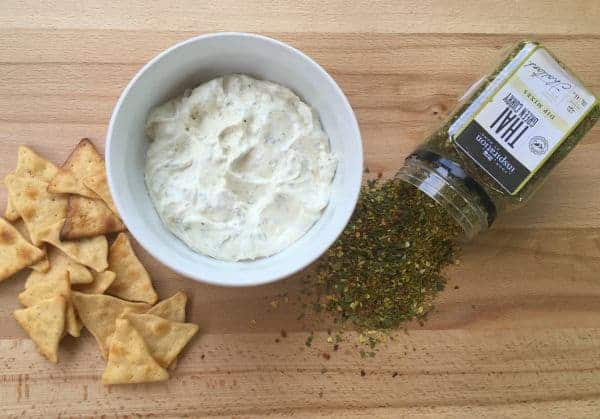 The Buckeye Classic Chocolate Powders has become a favorite of my girls who love to make one cup hot chocolate that tastes like our favorite candy – Recees! The chocolate and peanut butter balance is perfect and they can make their own cup quickly and easily just stirring two tablespoons in a glass of milk. It doesn't get much easier than that. I know for sure we will need more of this – especially this Winter when the temps drop!
Your Inspiration at Home has a complete line of spice blends, oils, vinegars, baking goods, beverages and more. Every meal and every occasion – Your Inspiration at Home has a flavor for you.