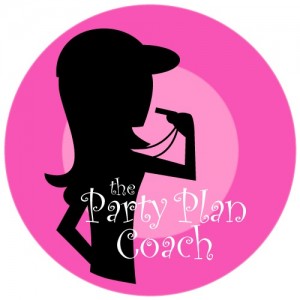 Lynsey – I was just curious if you can explain the party bank to me a little more. I am trying to get a more in depth knowledge of these tools and how to use them. – Erica Ardali, Passion Parties Consultant
Hey Erica! Absolutely!   A Party Bank is a place to keep a running list of people who have said they "want to have a party after… blah blah blah."  Here is a video to show you just exactly how it works -
How many times has someone told you, "I have got to have one of these parties when my house is finished!" Or maybe "My friend is getting married this summer. I'm going to call you!" So many times we let that money (not to mention the potential recruits) walk right out the door. That person who was so excited may lose your business card within hours of the party. By the time they want to book they may have run into another consultant or maybe even someone from another company who was ready to accommodate them. Now you will be ready!
This Party Bank is designed to remind you of all of those "when's" and keep you organized and on top of your Customer Care. When someone tells you they want to book a party when *whatever happens* you'll be ready to meet their needs. In the process you will be the most professional Consultant that person has ever come into contact with.
Here is how it works… Let's say its January and Joan tells you that she wants to book a party but her house is being remodeled and won't be finished until March. Put all of Joan's contact information on your March pages as if you are booking her along with the fact she is remodeling her home. Then Sheila comes back to the order room and tells you her friend is getting married in May, and she thinks this would be fun. Turn to May and plug her in! Then here comes Melissa who mentions that she and her husband are celebrating their 25th anniversary in October. After she leaves the ordering room, write it down.
In February call Joan to see how the house plans are coming or maybe drop a card in the mail to her that says…Can't wait to see your house when it's finished! She will be so impressed that you are staying in touch with her. She'll probably give you a call to book her party. If not give it a couple more weeks and call back. If the house is taking longer than expected simply move her in your Party Bank. I would send Sheila a card in early March to let her know your calendar is filling fast so if she wants to treat her friend to a girl's night out in May it's time to book! She will also be impressed that you remembered. Who knows the wedding plans may still be on or they may not. If not then she needs a stress relief party! Then there was Melissa who mentioned that she's celebrating her 25th anniversary. Won't she be so surprised to receive a happy and a discount coupon in the mail from you 10 months later!
If you get in the habit of listening you will become the professional business woman you always wanted to be and your customers will be very impressed!