Master the Art of Direct Selling
Expert Tips and Education for Your Business Success

Is Direct Selling Right For You?
Looking to explore direct sales as a potential career or side hustle?
Our guide "Is Direct Sales Right For You?" can help you determine if this business model aligns with your goals, skills, and interests.
Learn about the pros and cons of direct sales, how to choose the right company, and tips for success.
Start your journey towards financial freedom and flexibility today.
Ready to learn new strategies?
Ready to take your direct sales business to the next level?
From building a strong online presence to developing effective sales techniques, we'll provide you with practical tips and insights to help you grow your customer base and increase your profits.
Whether you're a seasoned direct seller or just getting started, this guide is a valuable resource for anyone looking to achieve greater success in the industry.
Build Your Team?
As a direct seller, building a strong team and developing leadership skills are crucial to your success.
Learn new strategies for recruiting, training, and motivating your team members.
Learn how to develop effective communication skills, build a positive team culture, and empower your team to achieve their goals.
Whether you're a seasoned leader or just starting out, this guide is a must-read for anyone looking to build a successful and sustainable direct sales business.
Rock Your Online Parties
Enjoy over 20 games to post inside your online parties.
This Canva template is fully editable so you can change up graphics, colors, and text!
---
This Weeks Hot Topics & Must Haves
Shop all supplies . . .
Money-Making Business Strategies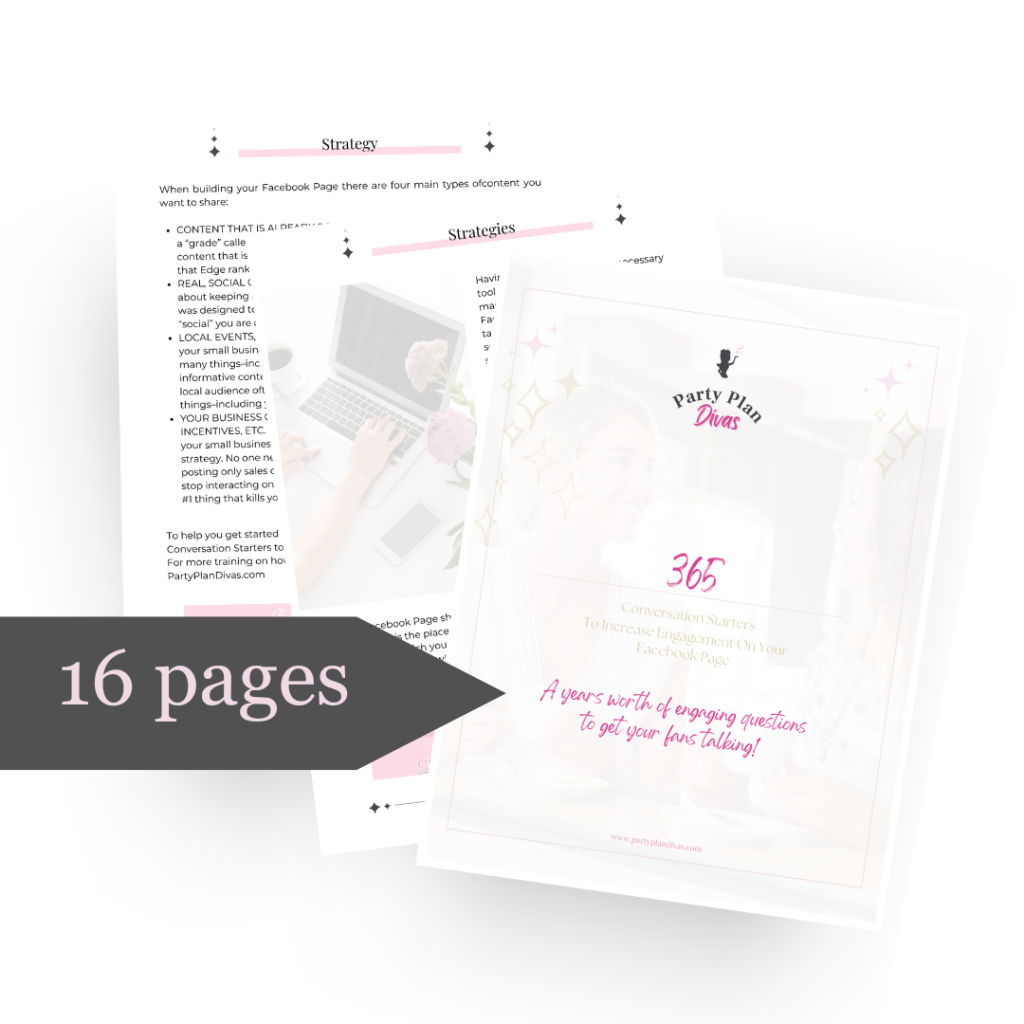 Get 365 Conversation Starters – FREE
Keep your Facebook page & group engagements up by using all these conversation starters.