Direct Sales Hostess Folder Success System
Are you looking for a simple way to organize your Direct Sales Home Parties? These free printables will help you organize your Hostess Folders to keep every order form working for you for years to come.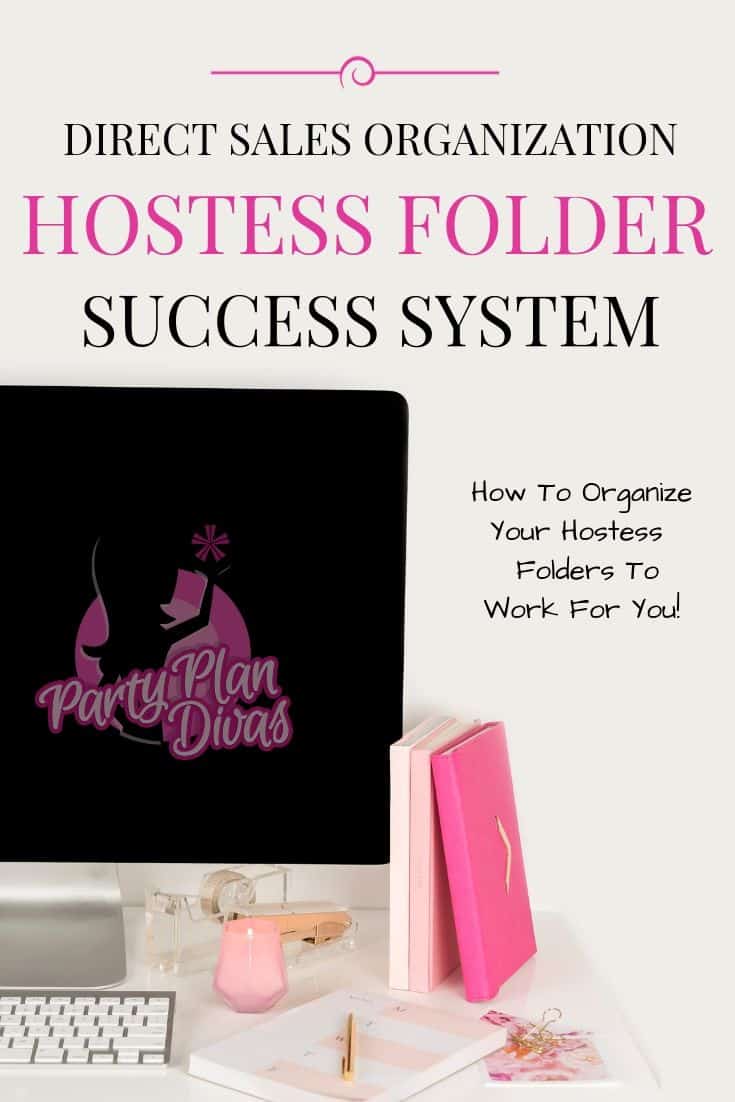 This post may contain affiliate links which means we receive a small commission at no cost to you when you make a purchase. As an Amazon Associate, I earn from qualifying purchases.

Hostess Folders can be worth their weight in gold and keep business coming in for years to come. Not to be confused with Hostess Packets which are given to your Hostess, the Hostess Folder is designed to keep YOU organized.
The Hostess Folder will be where you keep all of the information attached to that party in one convenient place. All you need is manilla envelopes and the free printables below.
As soon as a party is booked, start a Hostess Folder for that party. On the tab, put your Hostess Name, Phone number, and the date the party is scheduled for.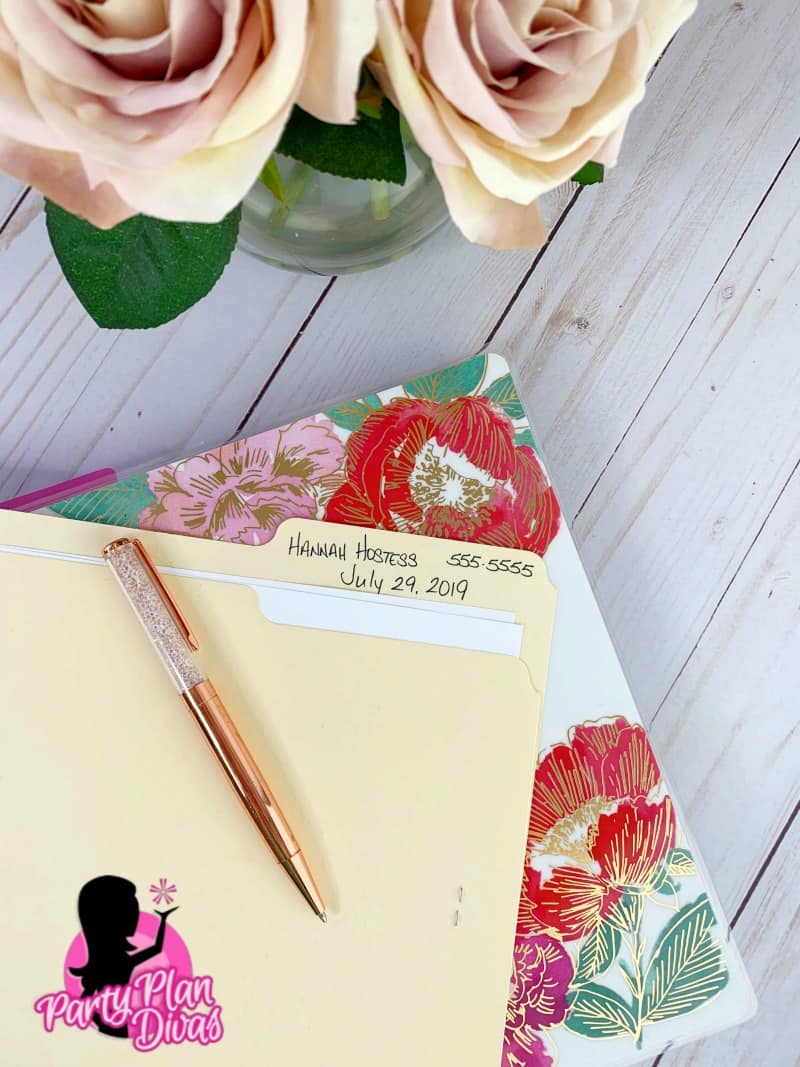 It is important to put the DATE of the party so that if anyone ever calls and does not know the Hostess's name – maybe it was a guest who attended with a friend – you can still narrow down the party by knowing the date.
When you receive the Guest List – put it in your Hostess Folder. That way if you want to hold a Hostess Reunion Party – you have the Guest List ready to go!
You will also keep all order forms, backorder reports, notes, etc in this Hostess Folder so that at any time you can follow up with a customer, check on the status of an order, place reorder calls, and more!
The Hostess Coaching Printables are then stapled to the inside left and right-hand side of the Hostess Folder and help you to Hostess Coach from the time the party is booked until after the party is over.
REMEMBER – 80% of the party's success is determined before you ever walk through the front door!! Using this system for Hostess Coaching that makes it simple and effective!
Hostess Worksheet #1 – stapled to inside left of folder
Hostess Worksheet #2 – stapled to inside right of folder
Hostess Coaching Call Schedule
Check out this video on how to organize your Hostess Folder along with tips for Hostess Coaching to make every party – and even AFTER the party – wildly successful!
If you find you are having trouble reaching your Hostess, or you just want to have a second level of back up for Hostess Coaching, this Hostess Coaching Postcard System can do the trick!
Going along the same schedule as the Hostess Coaching, you can mail out the following postcards which I designed and ordered in bulk from VistaPrint.
Hostess Coaching Postcard System:
I'm Watching For Your Guest List – sent 3-5 days after booking: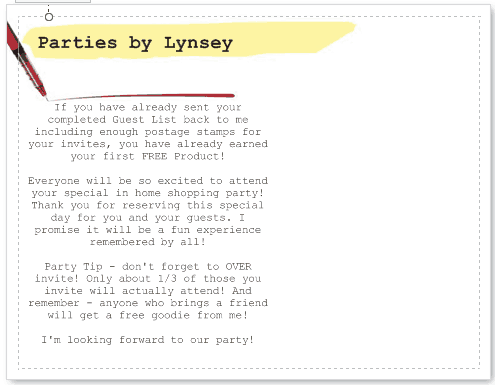 It's Almost Time! – Sent about one week before party is set to hold: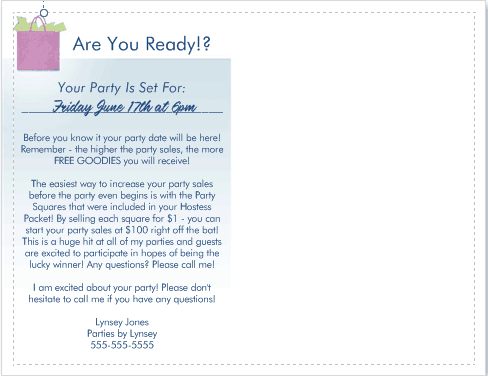 Thank you to Hostess – kept in my car – mailed the day after the party was held. Plenty of room for a handwritten personal note about the party.
Make sure to personalize it for more impact. "The brownies were the best ever." "Thank you for letting me be a part of your special day." – include something special that happened at the party. I put these on "jumbo" postcards to they really stand out.