Halloween is a super fun holiday and a great opportunity for you to market your direct sales business. Download this Free Halloween Printable and advertise your business to every little ghost and goblin you see!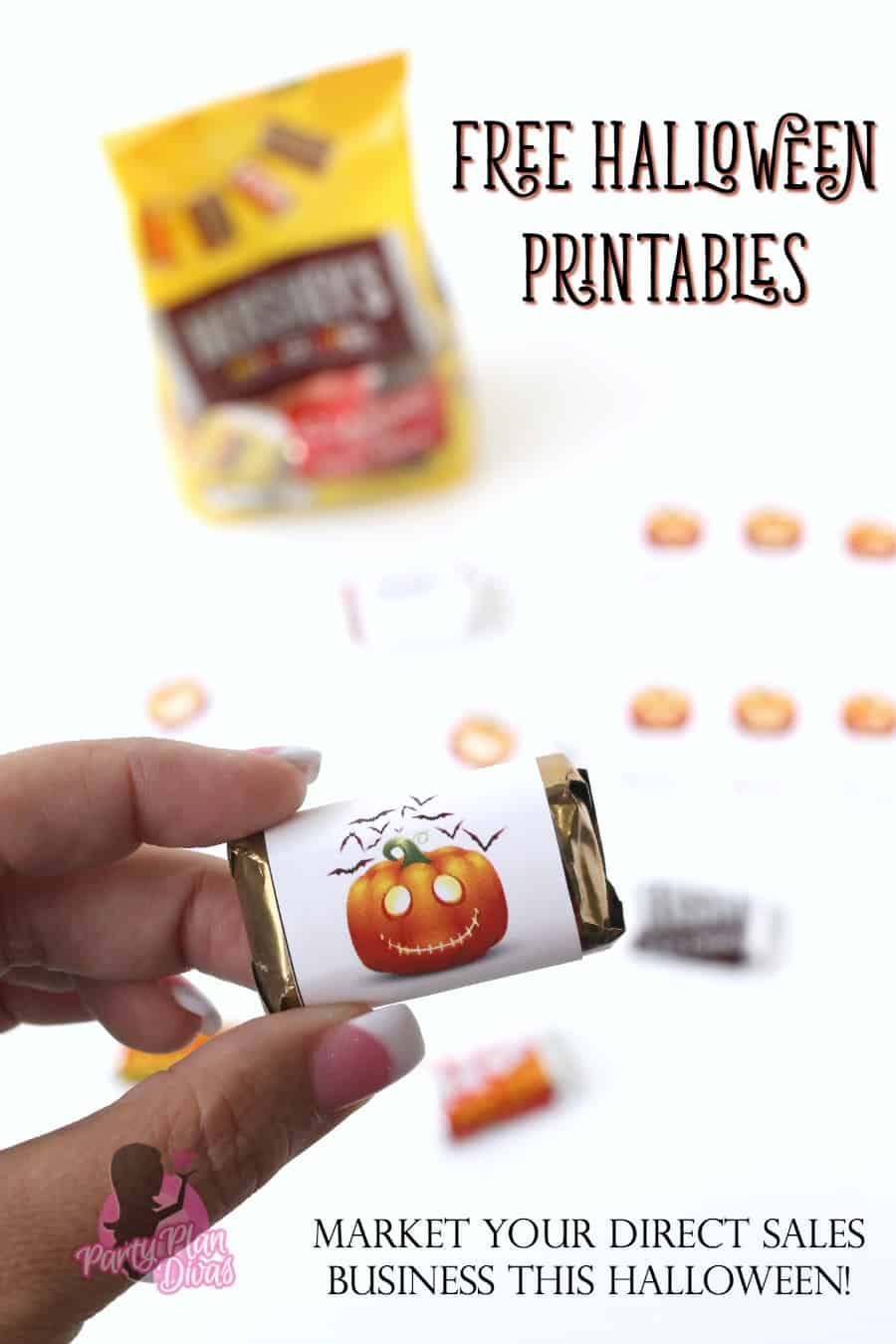 This post may contain affiliate links which means we receive a small commission at no cost to you when you make a purchase. As an Amazon Associate, I earn from qualifying purchases.
These Halloween Candy Wrappers can be customized with your name and phone number and easily wrap around the outside of your favorite little candy bars!
Simply download the free printables below and edit the contact information.
Then cut along the solid lines, wrap around the outside of miniature candy bars, and secure with a piece of tape! Voila!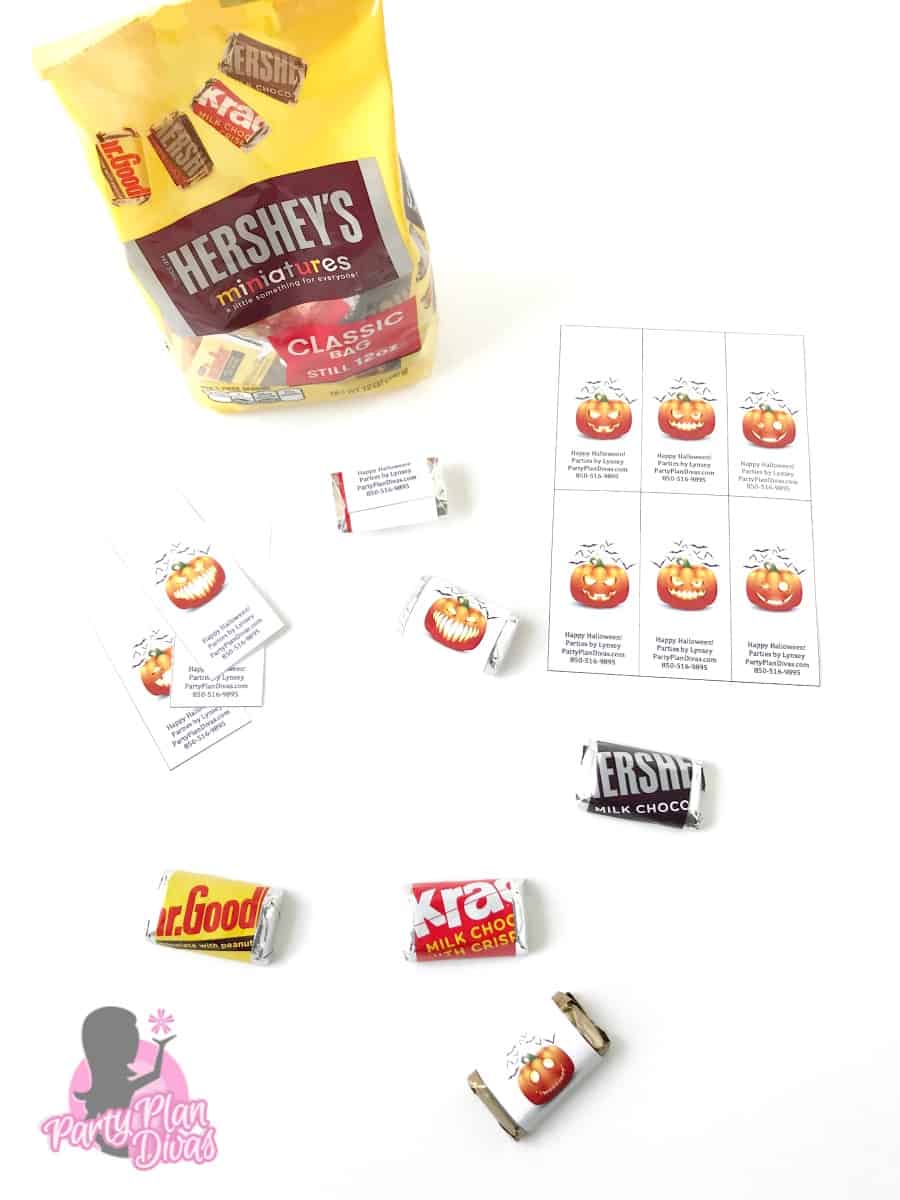 There are two different sets to choose from – Spooky Jack O Lanterns or Halloween Favorites!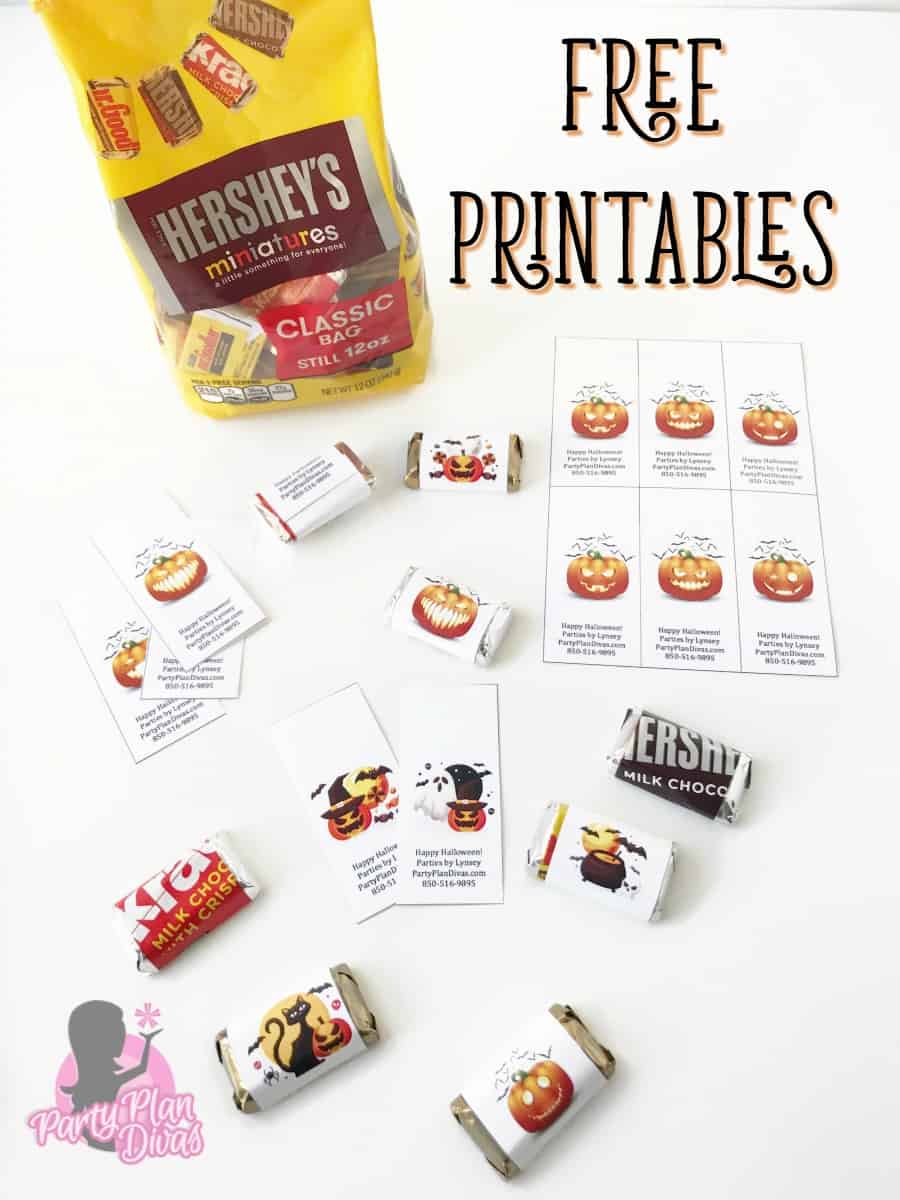 Spooky Jack O Lanterns – download
Halloween Favorites – download

Take A Closer Look At PartyPlanDivas
PartyPlanDivas is the largest Online Training Community for Direct Sales Professionals. For over twelve years PartyPlanDivas has been a trusted community for training and support in every aspect of the direct sales industry. With a firm foundation of Time Management and Organization, the Diva Success System has helped tens of thousands of Direct Sales Consultants worldwide to be more successful, less stressed, and have time for what matters most – our loved ones.
Join Our Free Community
Join thousands of "Divas" from all over the world to learn business building ideas, gain support, ask questions, and more! With PartyPlanDivas you'll become better organized, less stressed, and more successful with your Direct Sales Business.