Free St Patrick's Day Printables to Help Your Direct Sales Business
Last month we had so much fun with our Valentine's Day Printables, I decided to create them for St. Patrick's Day too!
There are two different templates to use – one is for getting Springtime Party Bookings, the other has Team Incentive Ideas to help get your team rocking and rolling this season!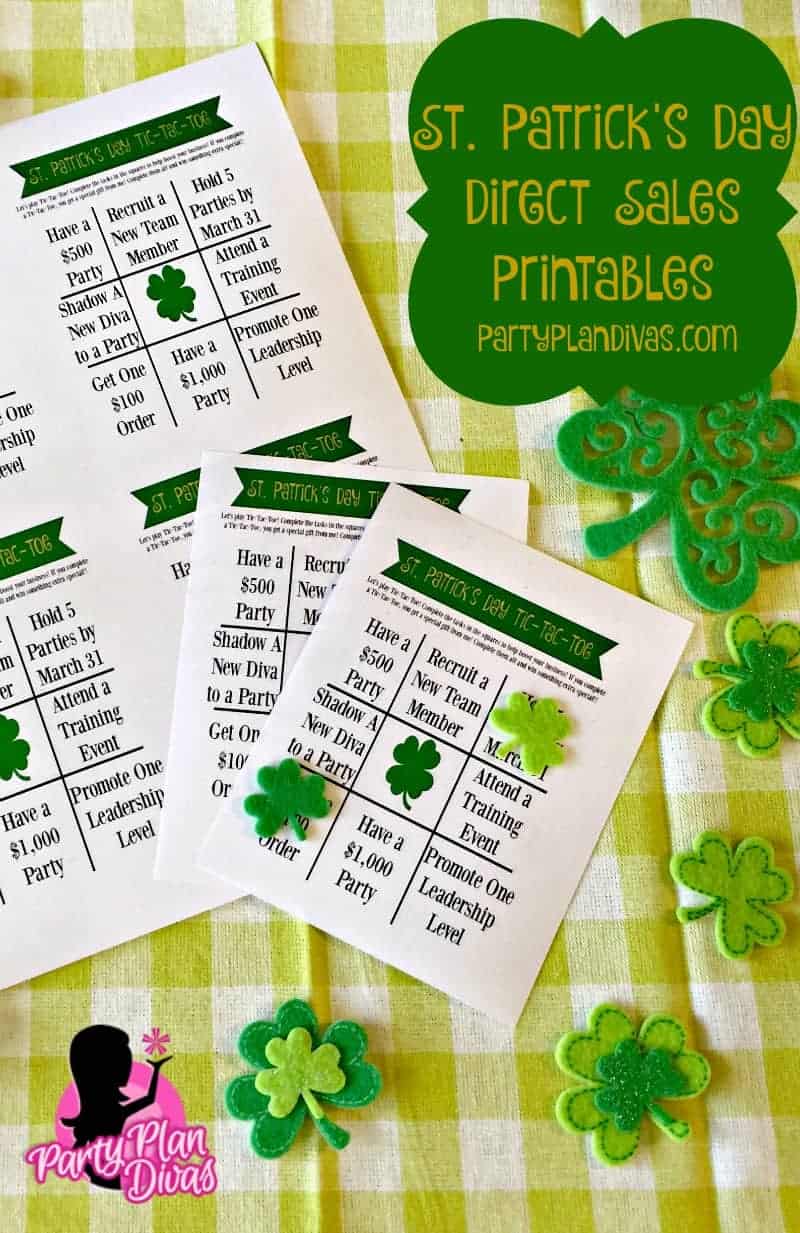 This post may contain affiliate links which means we receive a small commission at no cost to you when you make a purchase. As an Amazon Associate, I earn from qualifying purchases.
You can pair them with green Tic Tacs, or I found super cute little felt stickers at my local craft store.
Below you will find links to download both St. Patrick's Day Printable templates! They are available in both pdf form and Microsoft Word.
**Please note that MS Word sometimes distorts the images with different software versions. If you have trouble please email partyplandivas@gmail.com.
Simply edit them as you wish, print them out, and then add them to a baggie with a little box of TicTacs or stickers if you choose!
You can hand them out at your parties or your team meetings – or even stick them in the mail to your VIP Customers, Hostesses, and long distance Team Members! SO cute, so fun and so economical! I hope you love these as much as we do!
Team Tic-Tac-Toe Incentive
Team Tic Tac Toe – Word
Team Tic-Tac-Toe – PDF
Who Do You Know Tic-Tac-Toe Booking Game
Booking Game – Word
Booking Game – PDF