Business Building Tip – Lobby Baskets
Every day my email is full of Divas asking for effective, economical ways to build their direct sales businesses. It is true that "if you are not booked as solidly as you want to be – it simply means that not enough people know about you!"
Getting the word out about your business to as many people as you possibly can is a fundamental part of growing your business.
Here is a fun, simple way to start spreading the word about your business that you can put together today!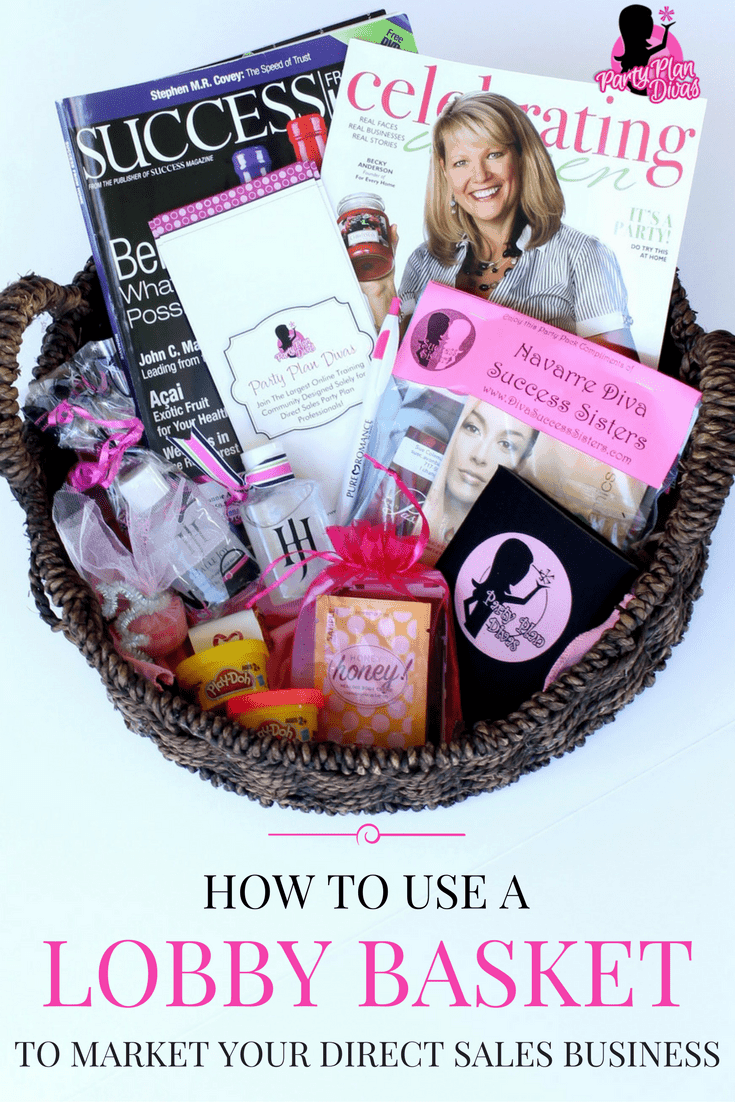 This post may contain affiliate links which means we receive a small commission at no cost to you when you make a purchase. As an Amazon Associate, I earn from qualifying purchases.
Lobby Baskets are a great way to showcase your products, catalogs, brochures and gardening gifts in the lobby of your favorite doctor's office, dentist's office or even a vehicle repair store – literally anywhere that has a lobby or waiting room.
They can also be good for employee or teachers lounges, apartment complex clubhouses, and salons.
All you need is a pretty basket which you can pick up at your local Target or Walmart, then fill it with goodies from your business.
You can even check your local Goodwill or garage sales to pick up inexpensive baskets. Make sure that every single item in your Lobby Basket has your contact information on it!
In my Lobby Basket above I have a huge sampling of products to try to hit and entice as wide of an audience as possible.
I included branded logo ink pens, samples, custom koozies, wrapped chocolates, hand sanitizers (download the template from our template library!) and even miniature Play-Doh to help keep kids entertained while waiting (Moms will appreciate that!)
Think about who might be looking at your Lobby Basket, and who you would want to have your information!
Make sure that you ask the manager if you can leave a Lobby Basket "full of goodies" for their patrons, and drop by often to refill your basket.
Schedule a day each week in your Diva Success System Planner so you do not forget. Each time be sure to take extra goodies as a "thank you" for the employees for letting your basket stay in their lobby.
Remember the more you form that relationship, the better success you will have!