This free printable tea bag template is one of the easiest, most economical ways to market your business! Who doesn't love to relax with a nice cup of tea?
This post may contain affiliate links which means we receive a small commission at no cost to you when you make a purchase. As an Amazon Associate, I earn from qualifying purchases.
Marketing your direct sales business is one of the absolute most important aspects of growing your business.
It is a fundamental truth for our industry that if you do not have as much business as you want – it simply means not enough people know about you!
That is why having an easy, economical way to market your business is so important!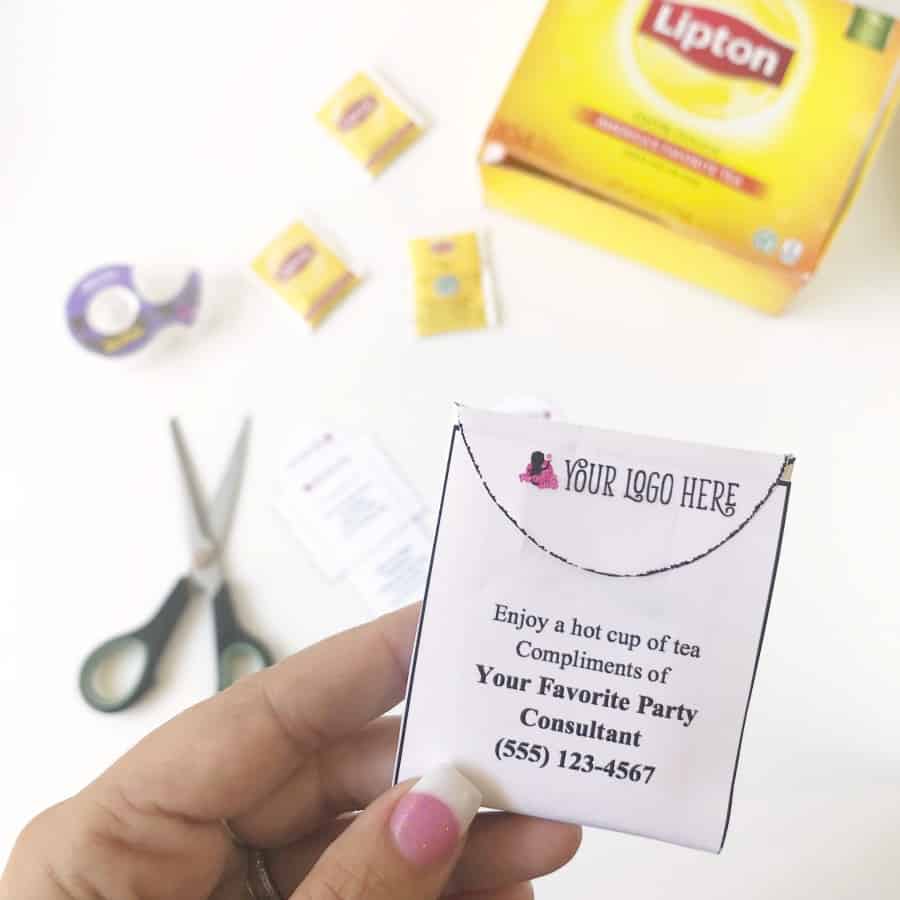 And with tea bags being sold by the hundreds at just a few cents a piece, you can "plant" many many seeds to grow your garden of success!
Our Free Tea Bag Template Printable fits a standard size tea bag. All you need to do is download the free template below and edit with your business information.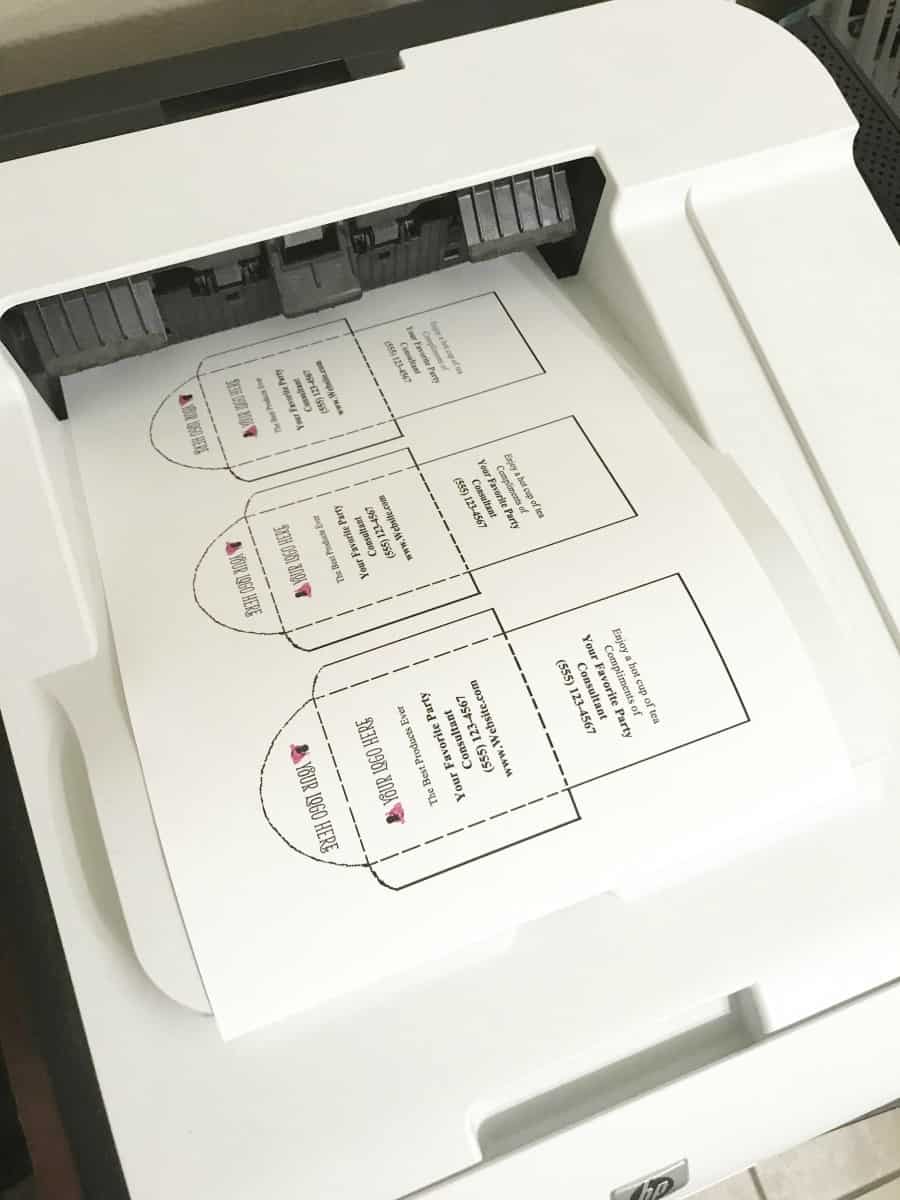 Print and gently cut out teach template.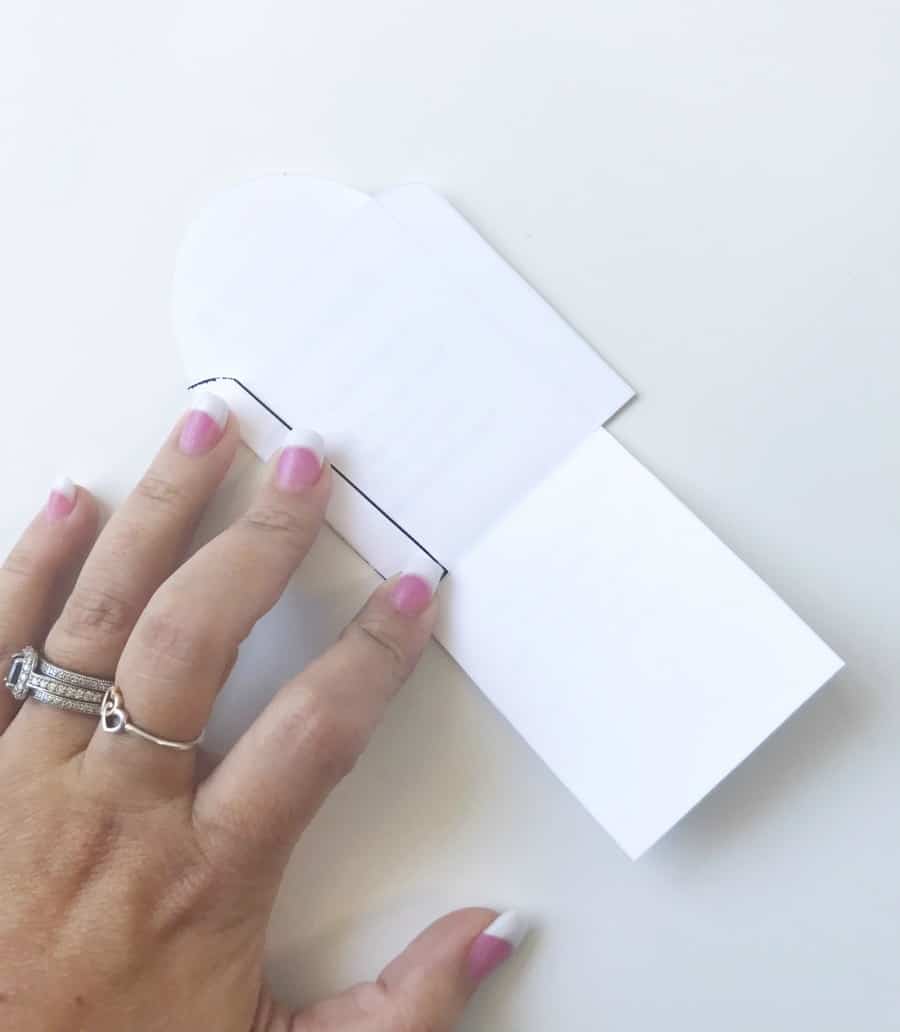 Folding on dotted lines, wrap tea bag envelope around a single tea bag.
Fold the bottom flap up to secure tea bag.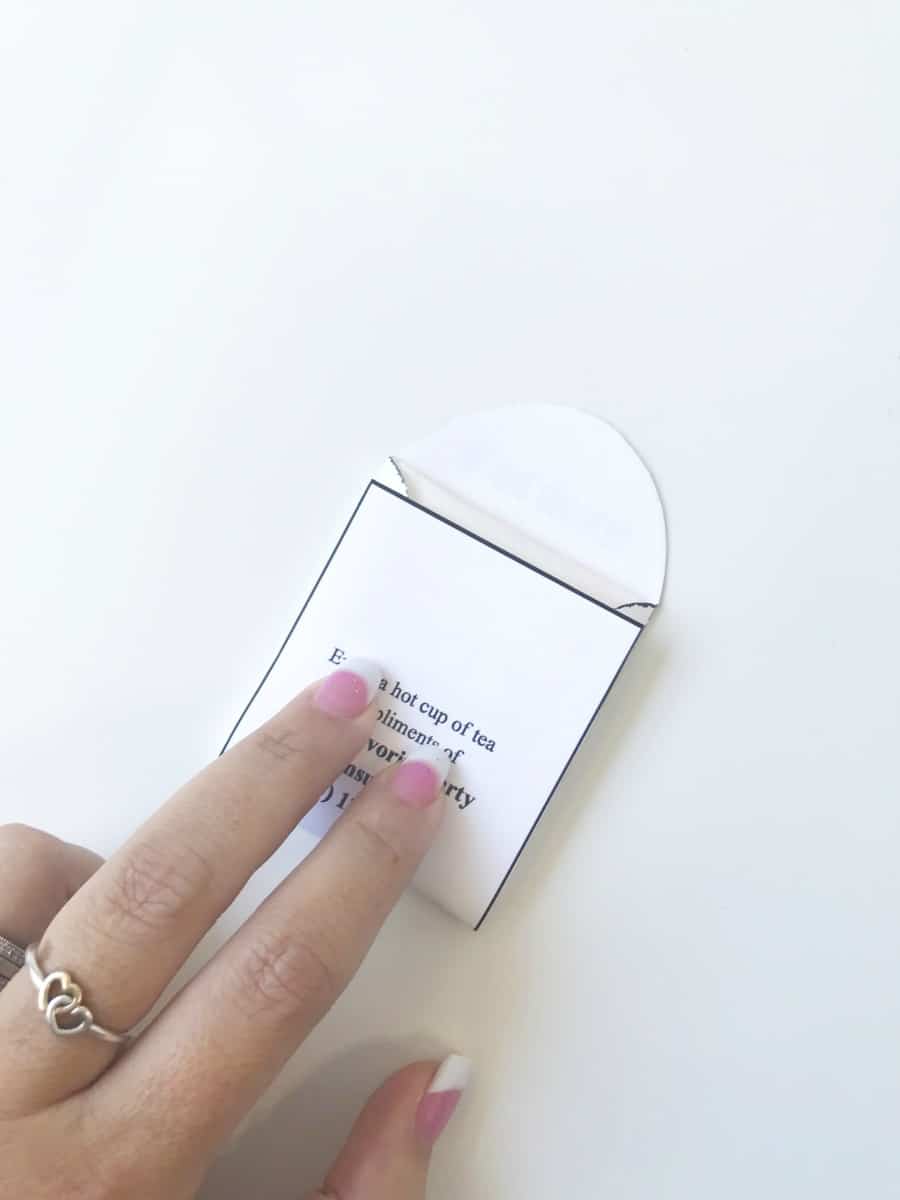 Secure with a piece of clear tape.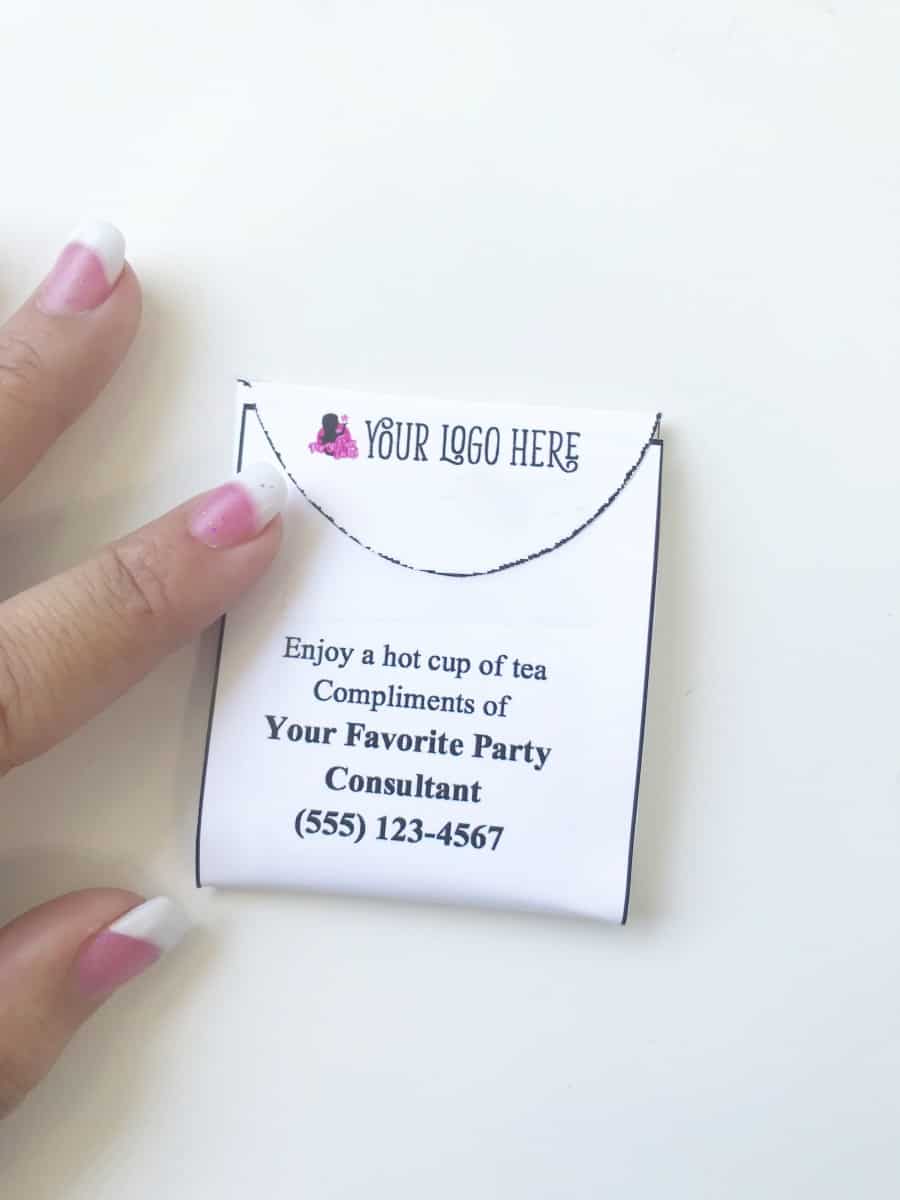 You now have a small, lightweight, economical and memorable marketing gift that you can easily hand out anywhere!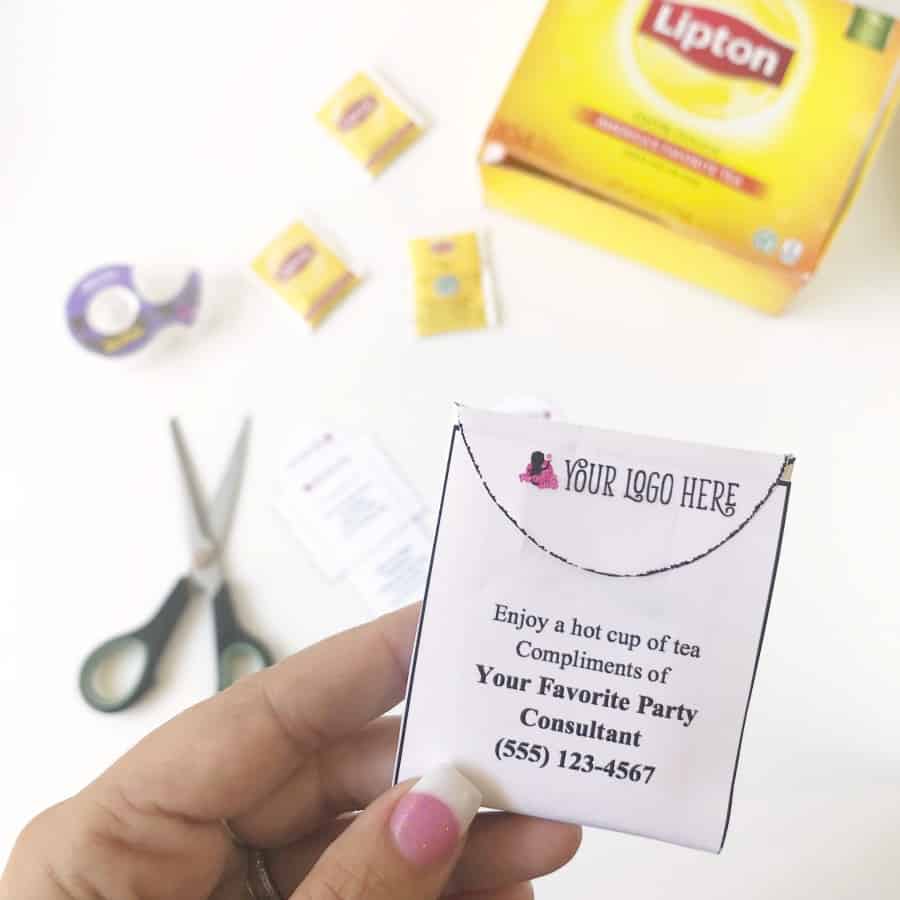 Free Printable Tea Bag Template
Ready to start growing your business? Download the customizable tea bag template here!
Want more help with your social posting? How about 135 prompts and pre-written content at 50% off?
Simple Social Promos gives you three months work of
social posts and ideas!
Use and reuse this content to have a consistent source of content that attracts your ideal customers and team members.
In this package you'll get:
90 content prompt ideas
30 pre-written social posts
15 pre-written blog posts
You can click here to get it for 50% off with coupon code: simple (only $7.50 after coupon – that's $2.50 per month!)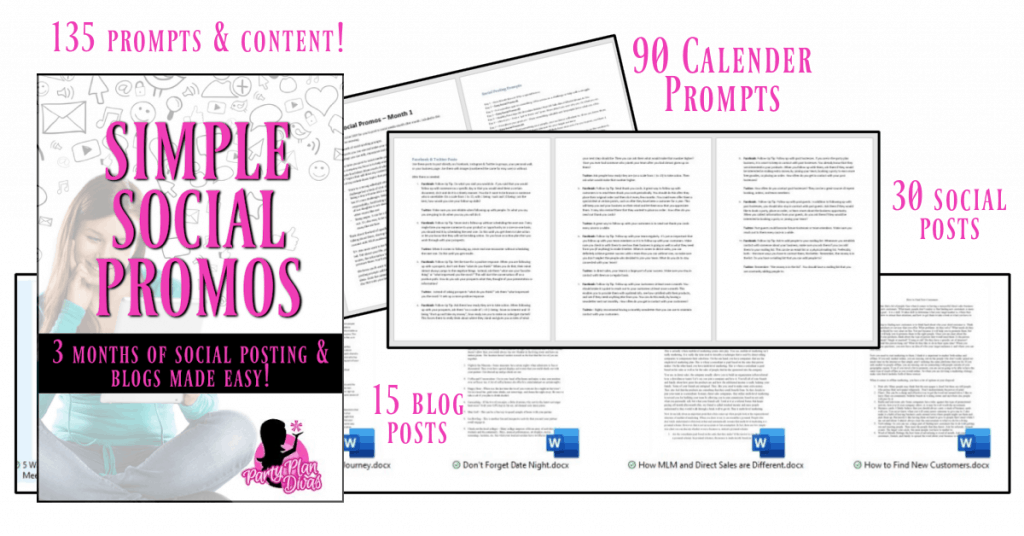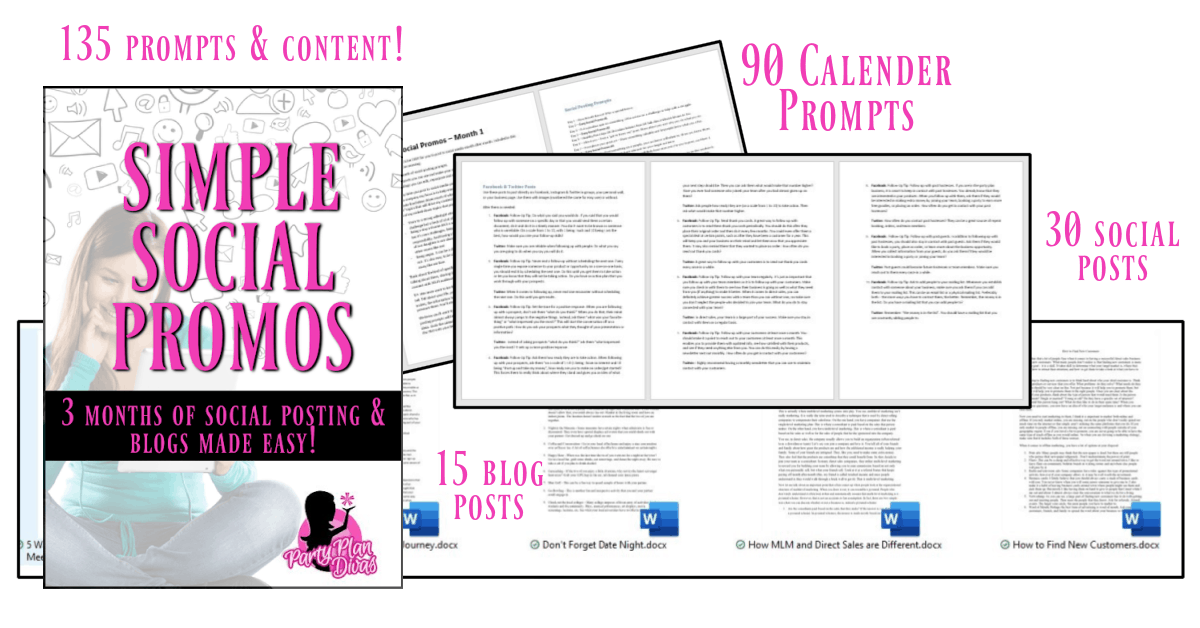 Thank you again for subscribing! I look forward to working with you!
Much love and success,
Angela