You thought everything was great. You booked a party, and she seemed excited. You gave her your Hostess Packet, explained how the party would go, even told her when you would be contacting her… so why is she now not answering your calls?!
Unfortunately, this is all too common in our industry – but the good news is there are ways to prevent this "Disappearing Hostess" from ever happening again!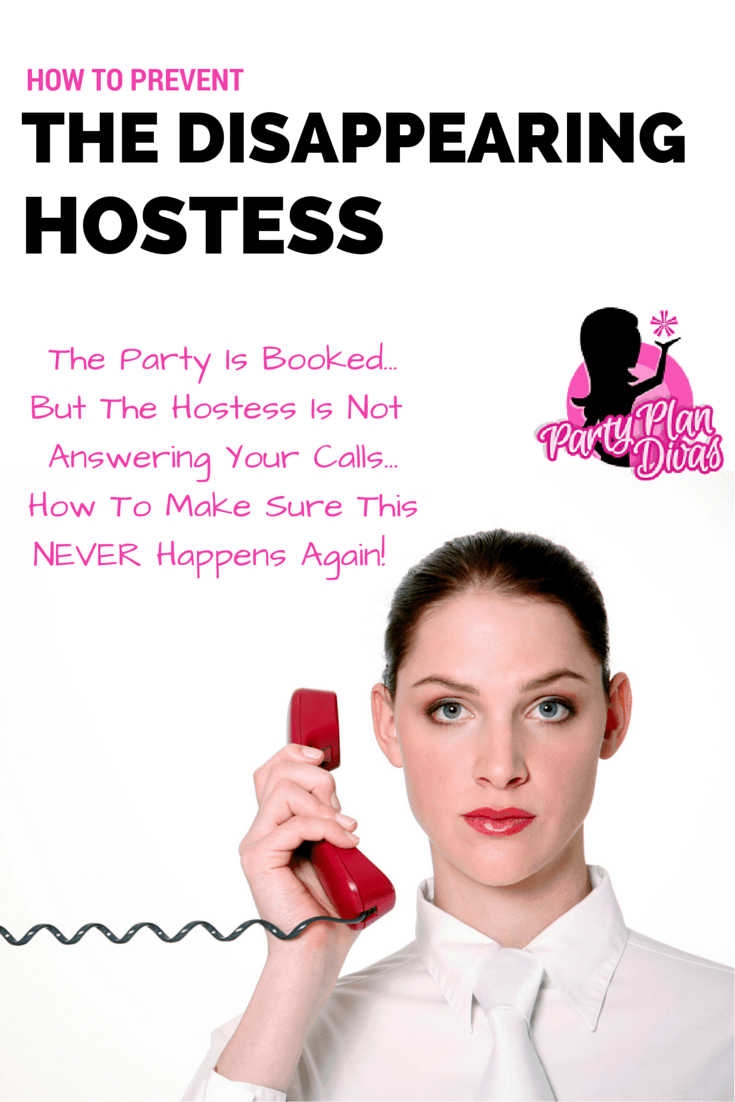 This post may contain affiliate links which means we receive a small commission at no cost to you when you make a purchase. As an Amazon Associate, I earn from qualifying purchases.
How To Prevent the Disappearing Host
A Guest List
One of the number one things you can do to prevent a disappearing hostess is to insist on a guest list. In this day and age I know people want to just "send invitations on Facebook" – but there are so many benefits to sending a paper invitation through the mail.
For starters, people are much more likely to read something that comes in the mail – versus hoping that a Facebook Invitation doesn't get lost in the numerous notifications.
A paper invitation also allows you – the Consultant – to make sure the invitations are sent on time.
You can even play a game where you place gold stars on a couple invitations, and if your Hostess can tell you who received the stars, you can give her an extra little goodie!
The other benefit to a guest list is that once invitations are sent out, it isn't so easy to cancel a party.
Even if the hostess does have to cancel, you can still possibly salvage the party by calling the first few people on the guest list and say "Hey Mary, Ashley isn't going to be able to hold her party due to a family emergency, but we already have 20 people confirmed… might you be interested in earning some free products by having it at your home instead?"
A Cancellation Policy
Having a Cancellation Policy in your Hostess Packet can help you to minimize cancellations and Hostesses "disappearing." The point of a cancellation policy is not to scare – but in fact to never have to use it.
It simply shows that while this is a party or your hostess, it is a business to you – and your time is valuable. Similar to the sign that you have probably seen in your doctor's office, the Cancellation Policy simply states that your parties are in high demand and that if she needs to cancel for any reason to please give at least a two-week notice or a fee may apply.
The reason for the two-week notice is to give you plenty of time to rebook the date, however if she has the courtesy to call you and cancel (as opposed to simply "disappearing") you can be that amazing Consultant you are known for and "waive the fee" and rebook her at a later time.
That phone call is a great opportunity for you to show you stellar customer care skills and strengthen teh relationship with you and that Hostess.
One Last Phone Call
If you have done all of this and she STILL is avoiding your call, you need to leave a message that states:
"Hey Ashley, this is Karen with SpaGirl, I have called a few times but have not been able to reach you to confirm our party. Please know that if I do not hear from you by 5pm tomorrow night, I will assume the party is canceled, and will not be available. Please call me if you still intend on having the party no later than tomorrow. Thank you"
There is nothing that is 100% guaranteed to keep a Hostess from "disappearing," but luckily there are some things you can do to help prevent it from ever happening again.
If you find yourself with a night "alone" with a party that has canceled, pick up the phone and make customer care calls or hold an impromptu Facebook Live Party and see if you can drum up some business anyway.
Who knows – you might make just as much money as you would have at the party sitting at home in your bunny slippers!