How To Attract New Customers and Sales Using Pinterest
Listen up, Divas! If you're looking to give your sales a big ol' boost without spending a dime, then you gotta check out Pinterest.
It's like a treasure trove of eye-catching pins that can help you reach new customers, build your brand, and rake in more cash money.
Let's see how!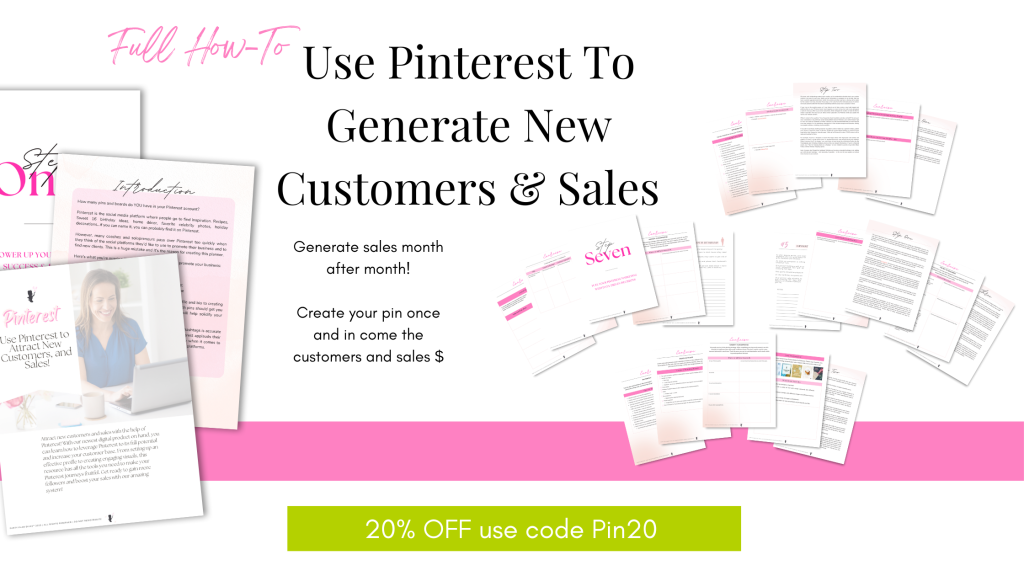 What Is Included …
The most important step in getting started with Pinterest is setting up a BUSINESS account.
Traffic is the end all be all of using Pinterest successfully. In order to gain traffic (aka new viewers) you need to create a pinning strategy that will attract viewers' attention but also make them pin your images, so their connections see you.
Just as with your other marketing efforts, knowing your niche and your target market is crucial to your success. This will be easy for you since you already have chosen your niche by joining the company you are currently with.
Showcasing your expertise isn't only about the content YOU create. Your expertise also shows up with whose content you choose to share. As you develop your relationship with new Pinterest followers, you want them to know that you won't steer them wrong; that you care about their problems and are determined to help them find solutions.
Pin with Ease to Rapidly Attract Your Dreamy Leads
As you know, customers need to know, like, and trust you before they will buy from you. Using Pinterest to showcase what you offer clients as well as educating your target audience will go a long way to developing that trusting relationship.
Fuel Your Pinterest Marketing with Data-Driven Decisions
This is a 7 step, detailed, easy to use how-to that will take you from not knowing best practices to use Pinterest to make money to being a Pinterest Guru!!