This is for you if you want to:
Save time by always having pre-made social content with Canva templates allowing you to focus on other aspects of your business and your family.
Create a professional appearance. This editable content can provide a professional and consistent look to your social media posts, making your business appear more credible and attractive to potential customers and recruits.
Have a variety of options. These content ideas will continually keep your ideas flowing so you will never feel stuck with your social posts.
This is not For You If:
You never run out of social content. You already have your social content and templates made and ready to post each month.
You already have cohesive branding. Everything you have posted has made your business noticeable and recognizable for your followers, prospective customers and recruits.
Loads of time with my family and friends. Since you have all your social media content locked down, you don't need anything more because you already have a ton of time with your family and friends.
What Is Included
Written Content
15 written content ideas

Content will be organized into 15 different content areas.
Editable Canva Templates
15 editable canva templates – change the color, image, and font
Templates will include FREE elements and pictures so you DO NOT need a pro account – unless you want or have one.
Bonuses
I absolutely LOVE when I get bonuses so that is what you will be getting as well.
Each month there will be a bonus section in your Social Sparkle plan.
I am ready to get some Social Sparkle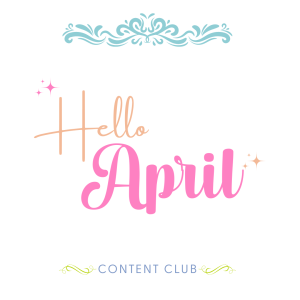 Pre-Sale Open Now
Product Release March 28th
Get ready to connect with your followers with Hello April, the get ready for spring edition so you can share engaging content that stands out from the crowd! You'll be able to create eye-catching posts in no time – plus, every prompt is designed to spark conversations quickly. Grab Hello April and get ready to add an extra dose of happiness to your social media accounts!

Product will automatically be emailed to you on March 28th

Details
Delivery Of Content
Downloadable after purchase.

You will receive 2 links.
– a Google Sheets links
– a Canva template link
Billing & Support
Best way to get support is by email.

partyplandivasforever @ gmail .com
Refunds & Cancellation
Since all content will be delivered to you and immediately accessible there will be no refunds issued.