Direct Sales Party Presentation Prep Work
Having a Great Party Presentation is a crucial part of the success of your direct sales business. Here are some things you can do before every party to help ensure every event is the best it can be!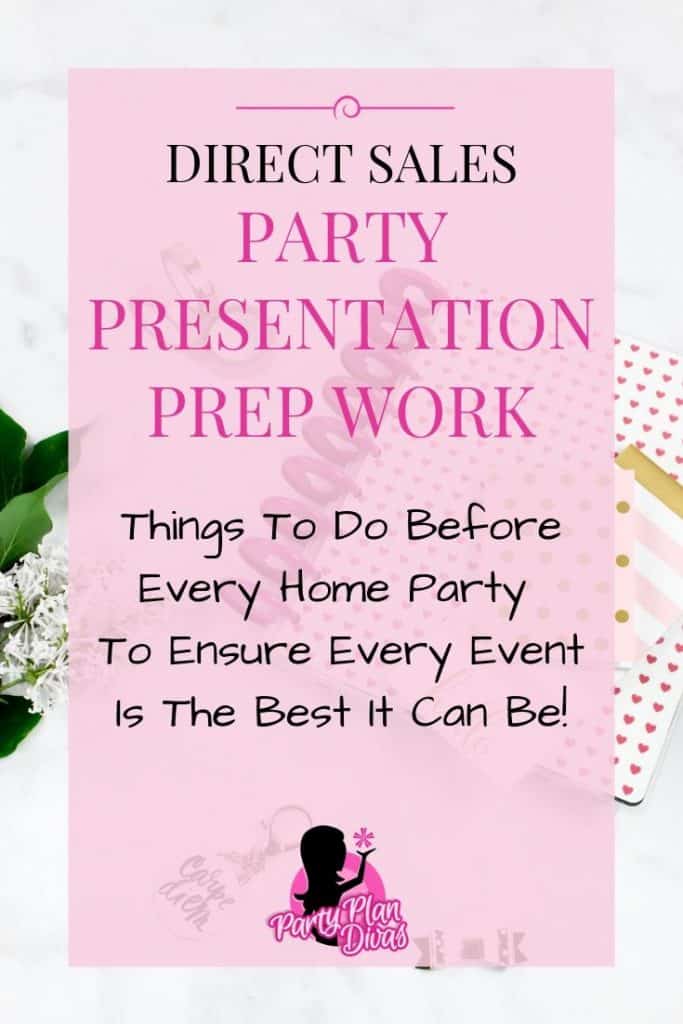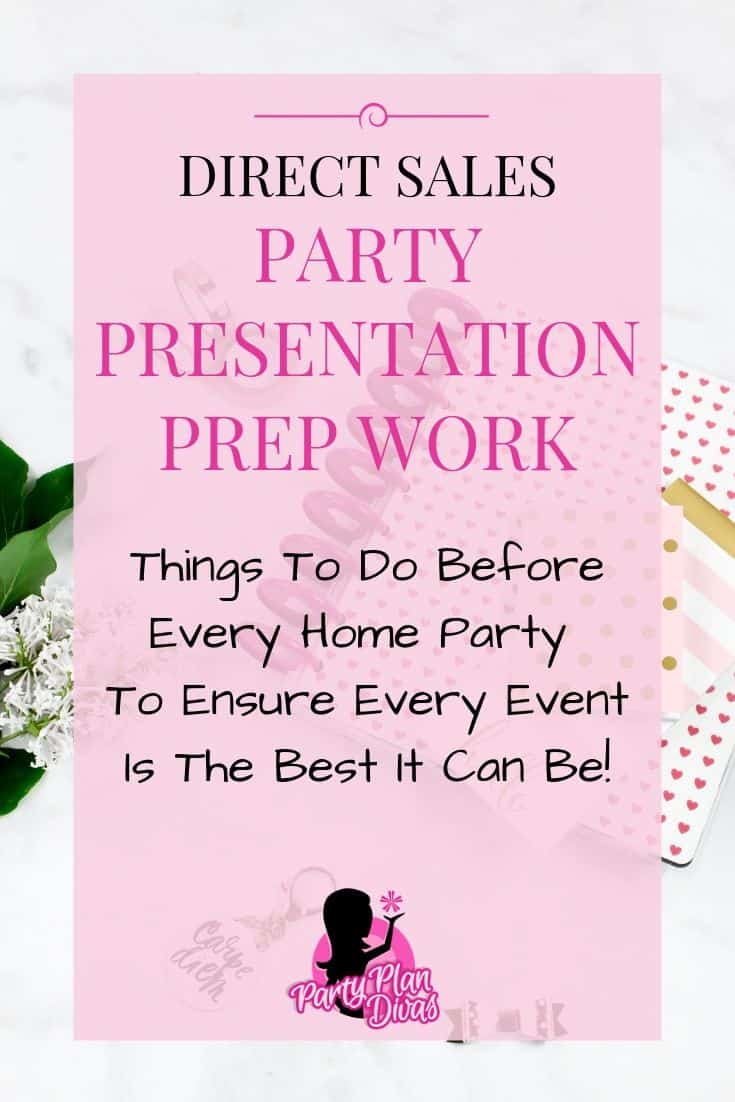 This post may contain affiliate links which means we receive a small commission at no cost to you when you make a purchase. As an Amazon Associate, I earn from qualifying purchases.
We all know that Hostess Coaching is one of the absolute most important aspects of the success of each home party, but there are also a few things you can do to help make every party the absolute best it can be!
Lap Boards
Lap Boards are an incredible tool for the success of your direct sales home party for several reasons. For one, they help ensure the comfort of your guests by giving a solid surface to write on.
But lap boards can also be used to help keep your party organized and help give more information about your business to your guests. Making sure that all of your lap boards are stocked before each party will help them to be as effective as possible.
Diva Customer Care Cards
Customer Care Cards are an easy way to begin building relationships with guests. With a Diva Customer Care Card, you can get the pertinent information about each guest, as well as a "wish list" of items they are interested in to purchase at the party or to follow up on.
You can download our Free Customer Care Cards (front & back) or design them on a site like Vistaprint or Overnight Prints.

Diva Referral Cards
Diva Referral Cards are just as important as Diva Customer Care Cards – if not more so! With Diva Referral Cards you can reward your guests simply for sharing their love for you and your products with their friends!
You can download our Free Referral Cards (front & back) or make your own using a service like VistaPrint.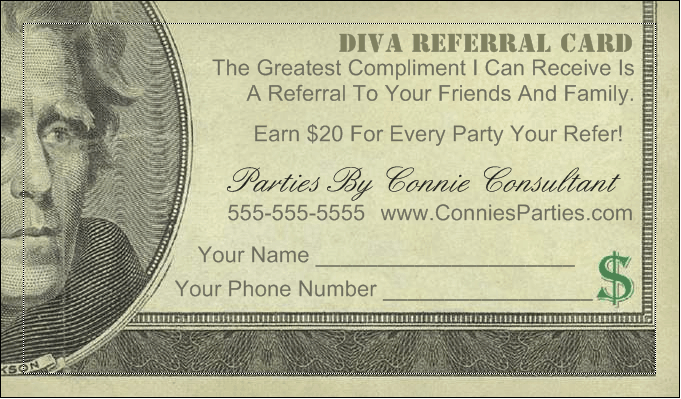 These Diva Referral Cards will reward for sales and/or party bookings! You can choose which ones to hand out – or give each guest 2-3 of each one!
Referral Cards are ALSO a great way for you to grow your team. When you call to reward your Referrer for helping grow your business, you can also share the opportunity for them to join your team. They are already sharing the business – why not do it themselves!?
Deciding which direct sales home party game to play will depend on your audience – so make sure you are ready for anything by preparing a couple of them prior to heading out the door.
One of the best home party plan games is called "Just a Phone Call Away" which can be played at every party. Check out my list of Fun Home Party Games here.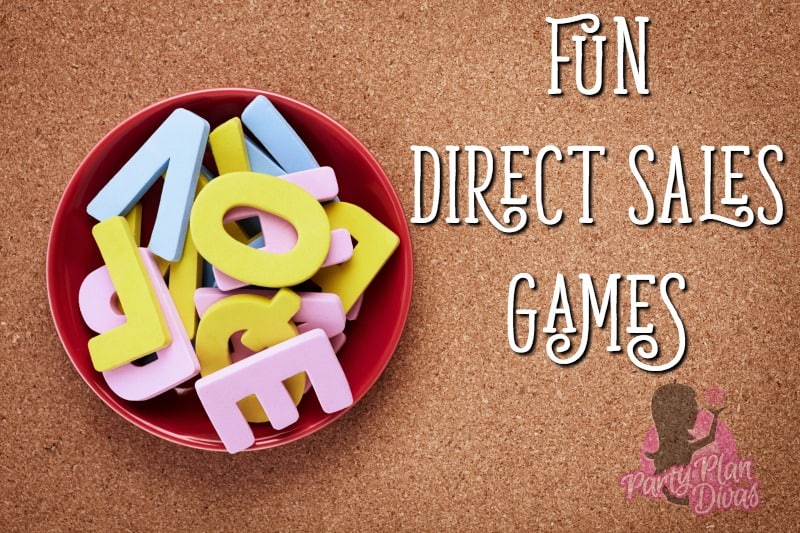 Consultant Evaluation Form
A Consultant Evaluation Form can help you get a clear picture of how your party presentation is being received by your guests. This simple form can be filled out anonymously to give you direct feedback from each guest.
While some of the answers may "sting" a little, remember that it is more important to know how your guests feel at your party so you can make changes accordingly than to continue to be blissfully unaware and putting out the wrong message.
Download a Free Consultant Evaluation Form here.
Wrapping It All Up…
Making sure you are prepared for anything at every party will help you to be more relaxed and able to focus more on building long term business relationships with each guest as well as your Hostess. These direct sales tools will help maximize every opportunity for success with each home party!