Five Tips For Selling on Instagram
Instagram has long been my most favorite social media platform. It is a great place to connect with like-minded people, search for inspiration and ideas, and build a loyal following.
Instagram is more about social interaction and less about sharing new stories, quizzes, etc. While it is similar to other social media platforms where you can share what you are seeing or experiencing "in the moment" – the vibe seems to always be more upbeat and inspirational than other platforms.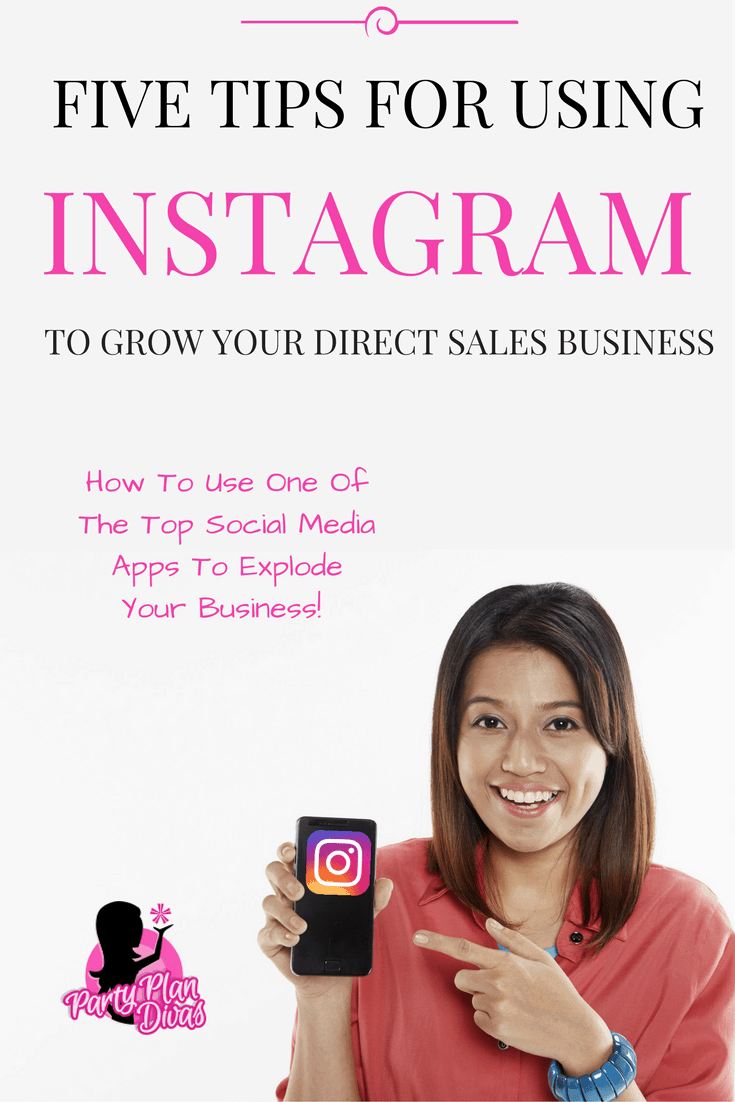 This post may contain affiliate links which means we receive a small commission at no cost to you when you make a purchase. As an Amazon Associate, I earn from qualifying purchases.
If you're going to sell on Instagram, there are some things you should know in order to do it correctly.
While many people and brands find selling on IG to be very useful, it is very different from selling on other social platforms because of the different atmosphere.
Knowing and understanding these differences upfront will go a long way toward finding your own success. With that in mind, let's look at some ideas that will help you.
Here are five tips for selling on Instagram:
Determine Your Signature Look – Your brand should stand out. If you're going to sell on IG, your look is very important. You want people to be able to see your images in their feed and instantly know they are you. Your signature look is part of your branding and it is what helps you stand out on IG with all the other photos that roll through a person's feed. Check out my favorite apps for editing and branding your Instagram photos and videos.
Improve Your Product Descriptions – A great description is the first step and of course, you want it to explain things well. In addition, you may want to add a link or break up the text with some appropriate emojis. On such a visual platform, anything visual to help it stand out is a plus. Be as accurate as possible and use all the space available to you to serve your purpose.
Use Hashtags to Promote – You should also learn all that you can about how hashtags work on Instagram and use these to help promote your images. If you share images that are promoting a sale, a special deal, or one of your products, it's even more important to hashtag correctly for increased visibility. It is recommended to use a lot of hashtags – THIRTY to be exact! Think outside of the box and come up with some great ones! *Tip – use hashtags that your customers or potential customers are using that may pertain to your business or product!
Make it Easy to Buy – It's not as easy for some people to click links on IG as it is for other platforms. They are usually using it from their mobile device and things don't display the same as on a computer. So always do what you can to make it easy to buy. One-click ordering is preferred. Don't make them jump through hoops. The hashtag #LinkInBio lets people know exactly where to click – and you can change that link any time!
See It – Share It – Do you see photos of your product out in the "real world"? Have other users shared positive experiences with your brand? Ask permission to share this and make influencers out of them. Build influencers out of your existing fans. Encourage your customers to use a specific hashtag so they are easy to find! You can even Schedule Your Instagram Posts using these awesome tools!
With these five tips for selling on Instagram, you can improve your own chances at successful selling. Whether you are new to selling on Instagram, or just wanting to improve on your existing campaigns, these ideas will help you.
It takes some time to build up a brand and a following on Instagram, so while there are some tips that can help you do so more quickly, it's not an overnight magic trick. You will need to invest the time and energy into doing it correctly if you want to see the full potential of IG for your business. The good news – it is FUN!