Initials Inc Tech Wallet Review
Check out Initials Inc – the company that offers free personalization on their incredible line of purses, handbags, totes, scarves, and more!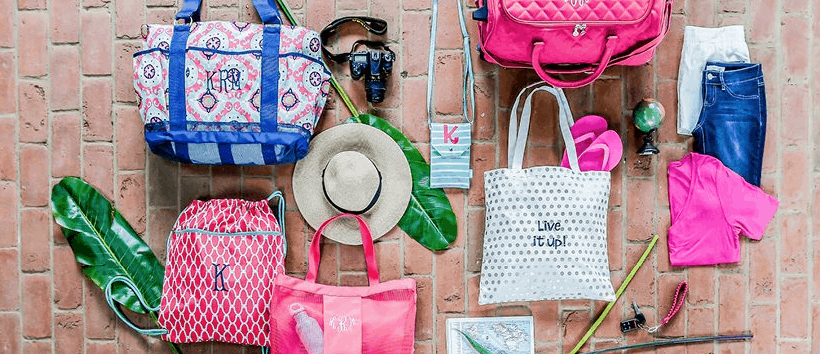 More and more I am seeing those memes and jokes about all of the kids who grew up never able to find anything with their name on it because of how their crazy common name was spelled… let's just say I can relate to that in a big way.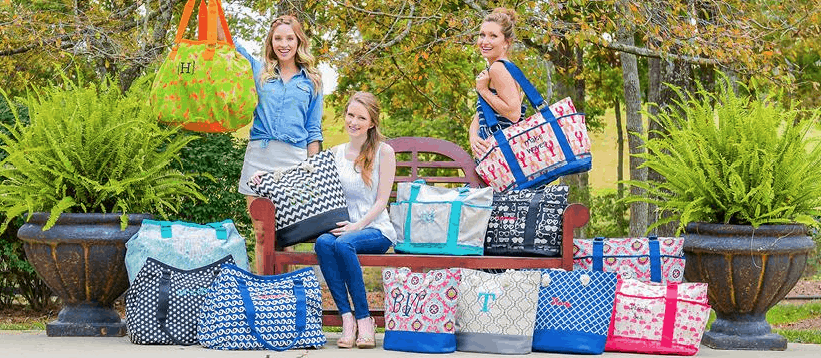 In fact, every day I have my name misspelled – on mail, email, text messages… you name it. So I absolutely love companies that let me put my name – spelled my way – on anything I like.
That is why Initials Inc has been a favorite of mine for a long time. Initials Inc offers adorable totes, wallets, handbags, luggage, and more – all with available FREE personalization!! How cool is that!?
Now I must admit, I have an obscene number of bags, but honestly… one can never have too many. Independent Initials Inc Consultant Laura Blackburn asked what I wanted to check out for the gift guide and I told her I wanted something unique.
She chose the perfect item – the Tech Wallet – which as soon as I opened the package my teenager snatched it and ran. Thankfully I had Laura put a beautiful little "L" on it so that I could tell her it was mine 😉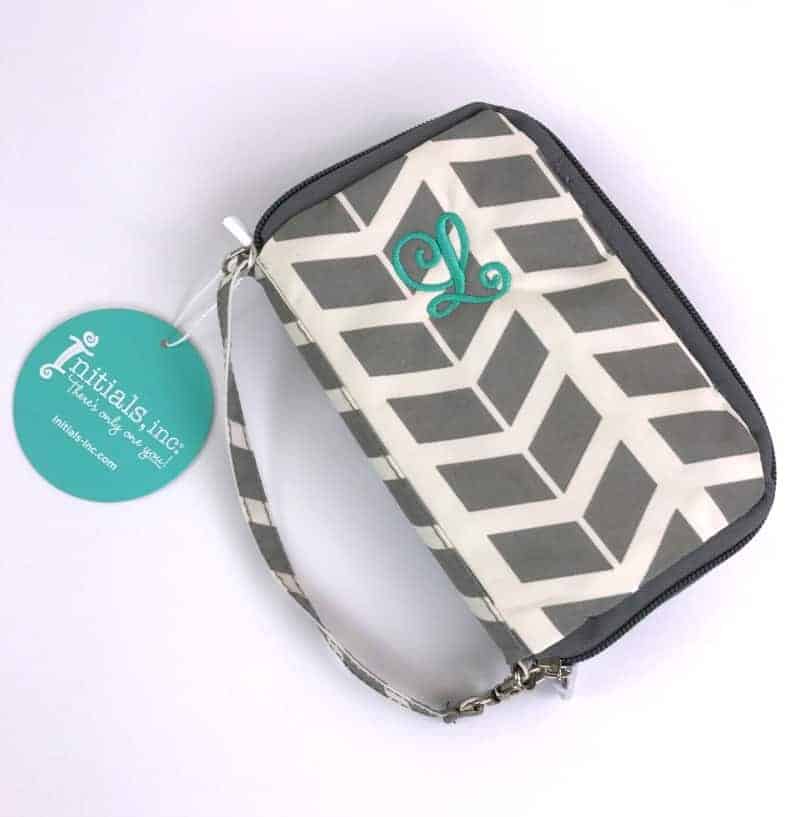 The Initials Inc Tech Wallet has a zippered coin pocket, four card slots, ID window and a large interior area for bill storage. The front pocket snaps closed and easily fits most cell phones and the wrist loop makes it easy to carry on the go.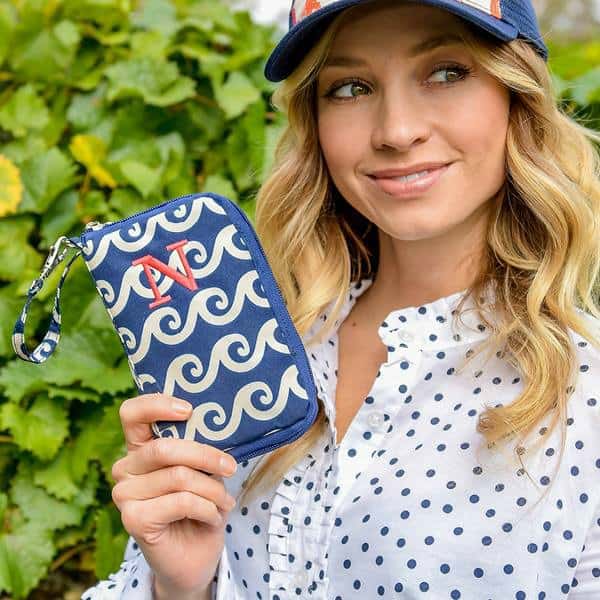 Closed it measures  4.25"W x 7"H x 2.25"D  and is made with Microfiber material that is durable but also easy to keep clean. You can personalize it with  1-Letter, 2-Letter, and 3-Letter options in a variety of different fonts and colors.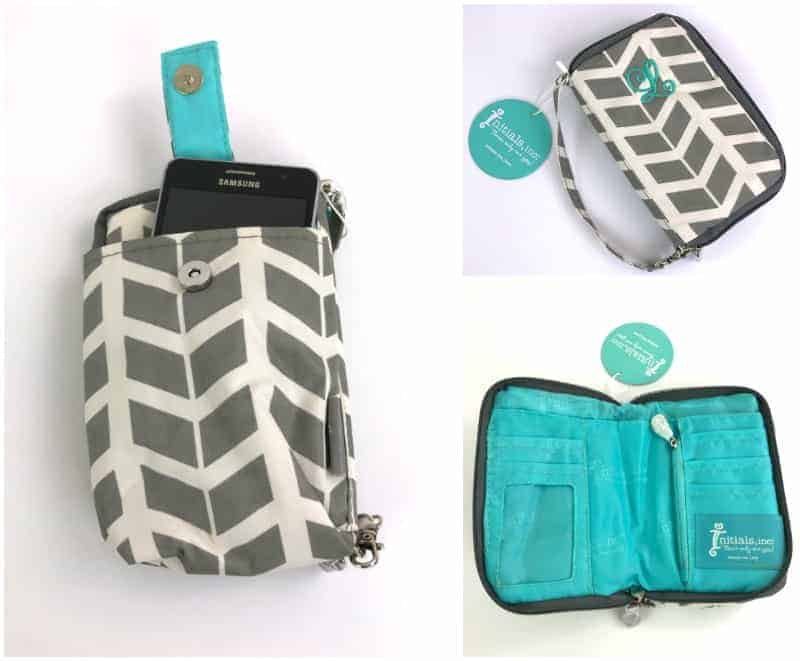 Initials Inc Opportunity
For more than ten years Initials Inc has been offering personalized handbags and accessories through their thousands of motivated Independent Creative Partners like Laura.
One thing that sets Initials, Inc apart – FREE PERSONALIZATION! Yep, you can make almost every one of their products even more "perfect" with personalization that will not cost you a thing! How cool is that?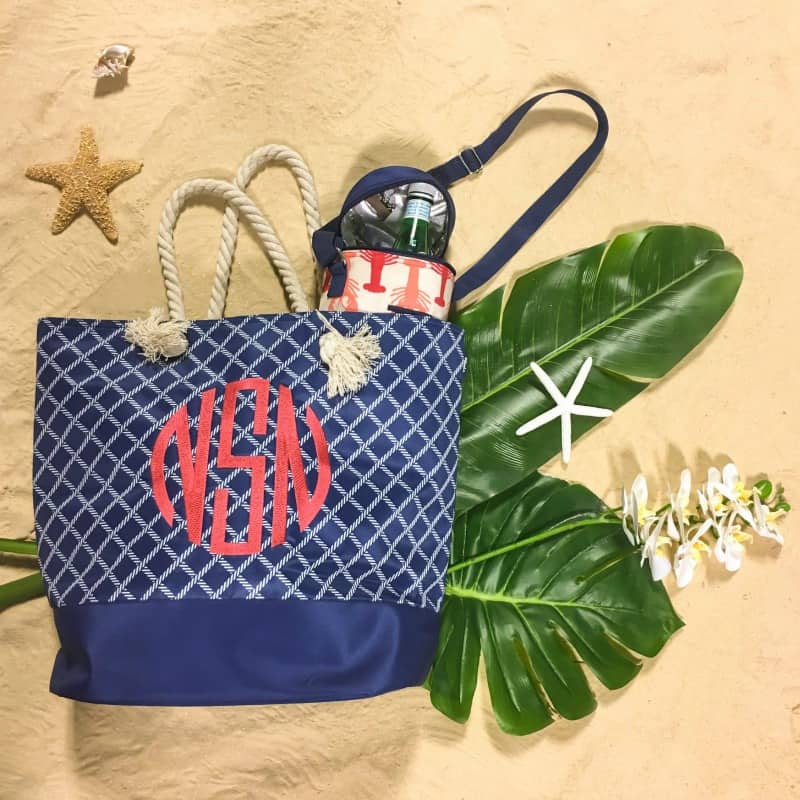 They offer an impressive line of colorful, functional, and fashionable products that everyone loves.
As an Initials Inc Hostess, you can earn free and half priced products while having fun with your guests and helping them shop for personalized gifts for everyone on their shopping list!
As an Initials Inc Creative Partner, you can "Have Fun and Make Money" as part of the Initials Inc family.
Check out Laura's Website to learn all about how you can get involved with Initials, Inc.